I have had a lot of new readers over the last few months and I wanted to take the opportunity to welcome you and say thank you for reading!
If you are a newer reader, you may not be aware that I have an allergy section. I do not focus on food allergies here on my main site because I want to keep the focus on food that everyone can enjoy, but several in my family eat gluten free and my daughter has a tree nut, peanut, and sesame allergy, so we talk all things gluten free and allergy friendly over in my allergy section.
If you or someone in your family is gluten free, or deals with food allergies, you might be interested in my allergy section.
Today I thought I would highlight a few of the things we have covered recently in my allergy section so that you can see what that section is all about.
I recently shared my thoughts on gluten free pasta and gluten free flour blends. And I loved hearing what my readers thought on those subjects as well.
I also shared my struggles with some foods, especially things like SunButter, never being the same. But see that picture at the top of this post, that is my first try at really trying to embrace Sunbutter and I have to say they turned out very well. Those are SunButter cups that are based on my homemade peanut butter cups and they were really good. My whole family loved them.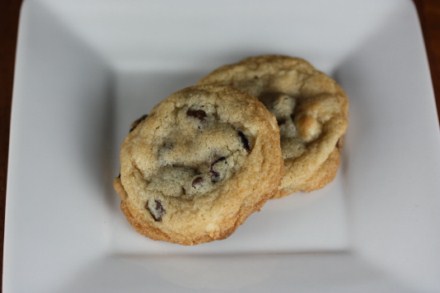 We have also been talking about gluten free cookies and I shared two new favorites. We love both these gluten free banana cookies and gluten free chocolate cranberry cookies. These are both so good that you would never know that they are gluten free. YUM!
For more great gluten free baked goods and for all the food allergy talk head on over to my allergy section. We would love to have you join us!