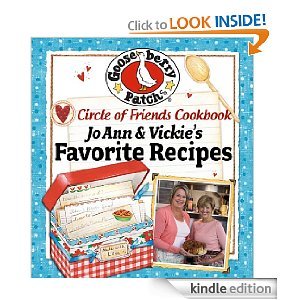 You all loved the free ebooks that I mentioned last month, so I thought I would tell you about a couple of Gooseberry Patch ebooks that I just loaded to my Kindle that are FREE right now on Amazon. The price may change on these at anytime, so if you want them for free, I would get them while you can.
Circle of Friends Cookbook 25 of JoAnn & Vickie's Favorite Recipes
is free right now and it looks really fun. I can't wait to look through the recipes in this one.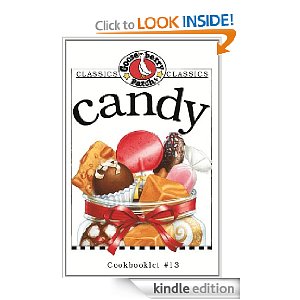 And Gooseberry Patch's Candy Cookbook
ebook is also free on on Amazon right now. I love candy, so I am hoping to find some good recipes in this one.
Have I mentioned that I love free ebooks, especially cookbooks?!
Would you like me to keep posting the free or really inexpensive ebooks as I see them? If you like this feature let me know by leaving a comment, because if you all love it, I will try to continue sharing them.
And if you don't have a Kindle, don't worry, Amazon
has you covered with other options for reading them that work for ebooks.