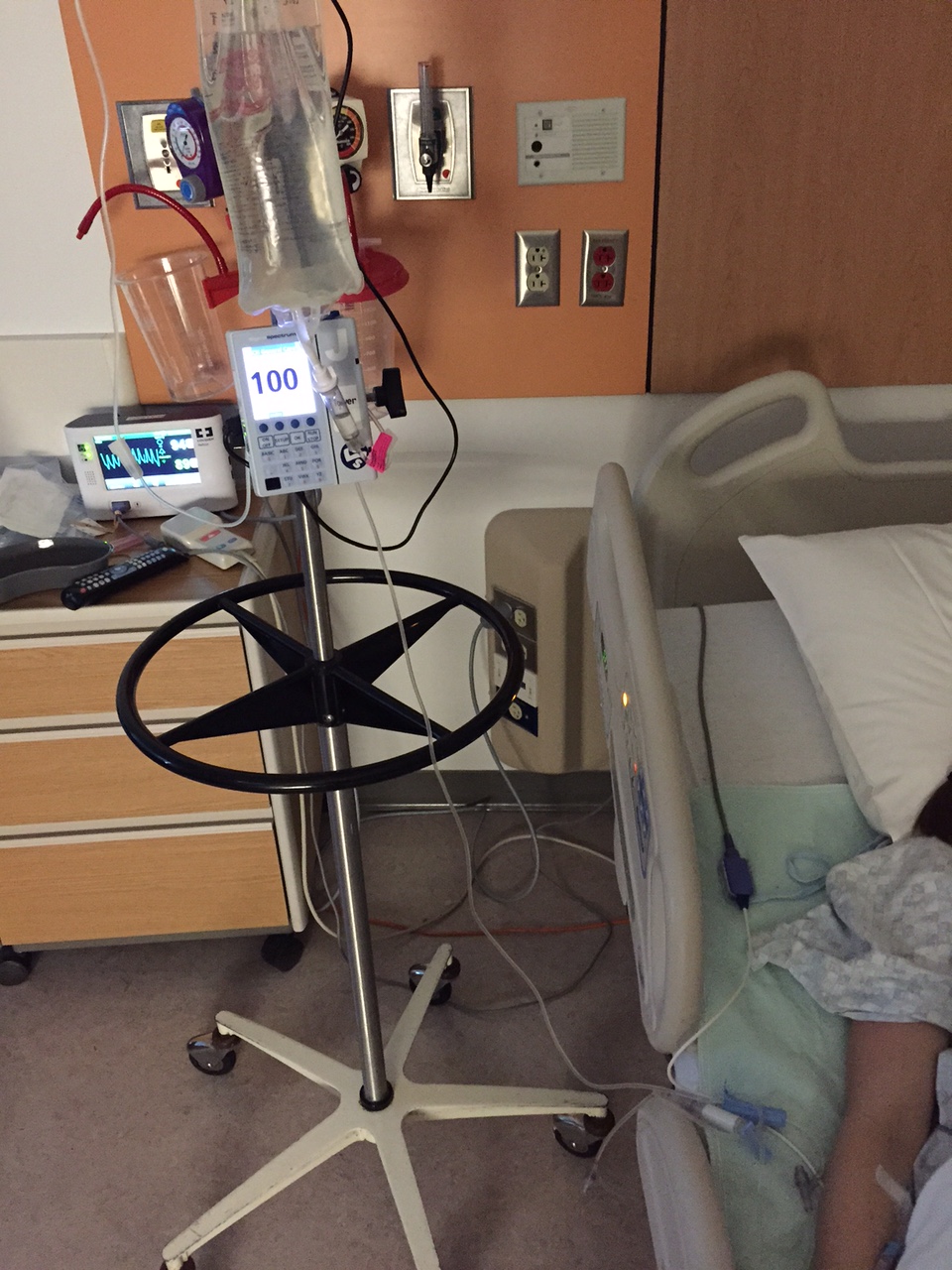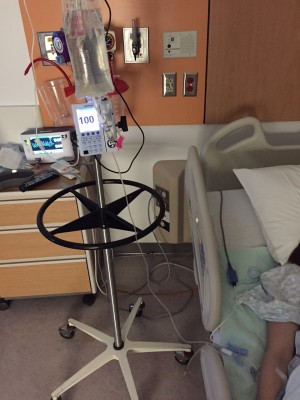 I mentioned yesterday that my week has not gone as planned and if you follow me on Facebook you probably saw my update from last Sunday.
Last Friday night we took my daughter to the ER. We spent most of the night in the ER. We were admitted to the Childrens Hospital about 2 am, and she had an appendectomy on Saturday. There is a lot more to the story, like the fact that they could not find her appendix, but that is the short version.
There is always at least one child that keeps life interesting isn't there? A difficult to find appendix, because it was not in the right place, would probably fit in that category of keeping life interesting and doctors on their toes. When it comes to medical stuff some people just can't seem to be normal. My daughter is one of them. It is never anything major, it is just that nothing ever seems to be a typical case with her. She always keeps things interesting!
However, overall it all went well. The surgery went fine, once they found the appendix. It definitely needed to come out and they did surgery before it ruptured. We are very thankful for that. And wow has appendectomy surgery come a long ways. She left the hospital with only three small incisions. So much better than the appendectomies of the past. Medicine and surgery have improved so much!
She is home now and recovering well. Or as well as you can after just having major surgery.
This is what I share on Facebook last weekend.
Our weekend did not go quite as planned. Late night trip to the ER Friday and a Saturday emergency appendectomy for my daughter. She is doing well considering she just had surgery. Two days in the children's hospital though puts things and life in perspective, and today I am feeling very thankful. All of the sudden you realize the things that seemed major a few days ago are really not that major. It also makes you realize how much we take life and health for granted. The reality is that although it has been a very long weekend it could have been so much worse. We will go home later today after staying only two nights. So many here have to stay weeks and even months. We will go home today with a daughter who will be back to normal in no time. So many others here won't be so fortunate. A few days at a children's hospital definitely has me appreciating how healthy my children really are and how much we take that for granted. So yes although this weekend has not gone has planned it has me feeling very thankful and blessed.
And I truly mean all that. It was a long weekend. It has been a long week. I am tired from two nights of sleeping on a hospital couch. I am worn out from getting up to give middle of the night pain medicine. It has been a really long week. But the reality is that I know it could have been, and could be, so much worse.
Staying a few days in the hospital, especially in a children's hospital, puts life in perspective. It really could be so much worse. We have so much to be thankful for and my daughter's appendectomy reminded me of that. Sometimes it really does take trials, big and small, to make you realize all that you have.