The last few cakes for my Martha Stewart Cakes the gluten free way series have turned out great, so I should have known I was in for a disaster.
I love lemons, so lemon desserts always catch my attention. Since my daughter and I have been dairy free this month, I was looking for a dairy free dessert from the cookbook to convert to gluten free.
The lemon chiffon cake caught my attention because it was lemon and dairy free. I thought this would be a good combination. It really wasn't good at all. At least not in the gluten free form.
There is a saying that a picture is worth a thousand words and these pictures pretty much say it all.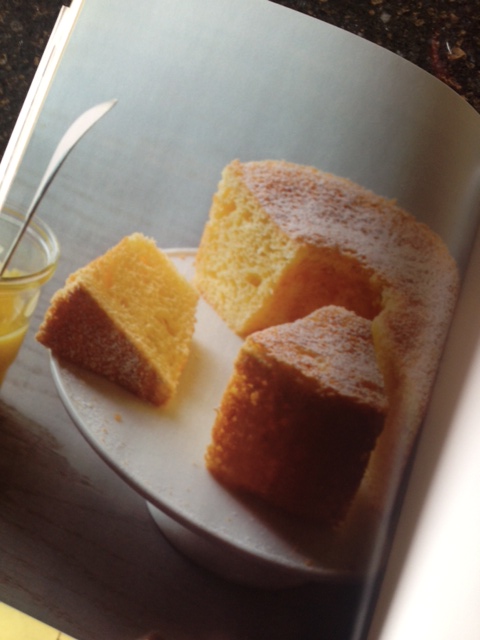 This is a picture of the lemon chiffon cake in the Martha Stewart cookbook. Doesn't it look good?!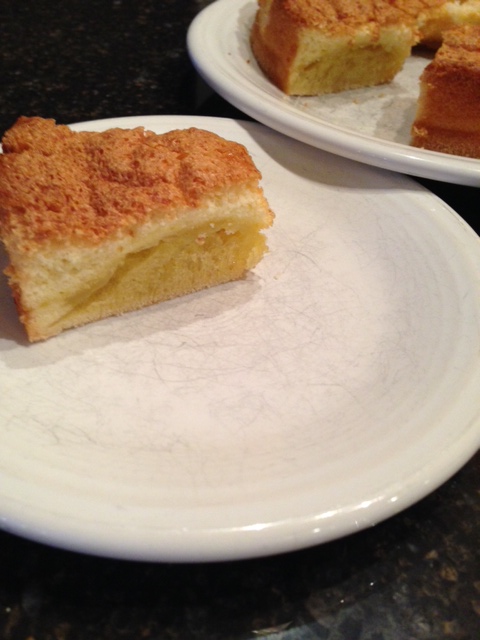 And this is my gluten free version. They look just about the same don't they? Yeah, not so much.
My cake looks nothing like the picture. Nothing at all. And the taste. Well, I am pretty sure that Martha's tasted better than mine did. I took a bite and declared that it was going in the trash.
My family chimed in and said, "Mom it can't be that bad."
They tried a bite and pretty much all agreed that this cake would be better off in the trash. No one wanted more than one bite of it.
Gluten free disasters are going to happen. It is not a matter of if they will happen, but when they will happen.
Hopefully next week's cake will turn out better and I will have a recipe to share. In the meantime though, just know we all have gluten free disasters. Learn from them and keep trying. In the end it will be worth it.