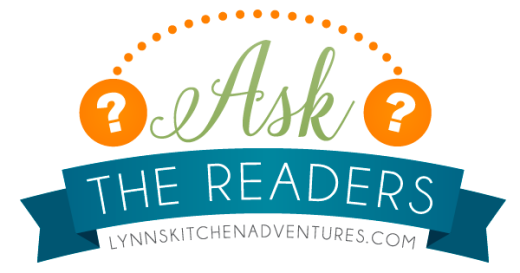 I shared yesterday that I am working on new projects. Those new projects have me thinking and doing some research on ebooks vs books. And also books vs online reading.
That all leads me to me Ask the Readers question today. I love hearing from you all on what you like and what you buy. So today can we talk books and more specifically cookbooks.
I love books as I know many of you do. When it comes to books I go back and forth on whether I prefer real printed books or ebooks. It really depends on the type of book it is. I have found that I prefer fun mindless reading on ebooks. I usually prefer non fiction, history, and biography type books in printed form.
But what about cookbooks? Cookbooks are a little harder for me.
I love finding recipes online and I love ecookbooks. I have written multiple ecookbooks over the last few years. So yes I love ebooks. But I prefer printing the recipes from my ebooks.
Most of my ecookbooks are available on Kindle, but I have always preferred the PDF versions because I put a printable section in all my ebooks. That makes it easy for you to print out the recipes. You can't really do that with a Kindle version.
I know a lot of people use their iPads, phones, and tablets in the kitchen. I am not one of them. I prefer paper. I like something that doesn't matter if it gets ruined. I also like having it on paper so that I can easily write on it and make notes.
And all that leads me to my question today.
What do you prefer when it comes to recipes? Do you use your computer, tablet, and phone in the kitchen? Do you like Kindle eCookbooks or do you like recipes that you can print out? Or do you still prefer a regular in print cookbook?