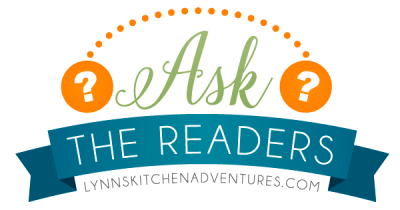 Today I have a totally non-food question for you. I almost didn't ask it, but my readers are so much help when I have a question, that I decided to go ahead and do a totally non-food fun post today. I hope you don't mind. I also hope that some of you will find it helpful.
It is no secret that I love reading. My whole family loves reading. It is the reason my daughter and I started our book site. I love to talk books and I love to help people find great books.
I have heard all kinds of great things about Goodreads. I know many people love it. I have been tempted to sign up, but I have not really been able to figure out what the benefits are to joining. I know it is for reviewing books, etc., but what is the overall point. I have so many other social media and online things that I do, I just don't know if I want to add one more.
However, I feel like I am missing out since so many book lovers use and love it. I keep thinking maybe I should give it a try. What do you think?
If you have tried Goodreads I would love to hear your thoughts. Do you like it? Love it? Or is it a waste of time? Tell me the good and bad. Do you think it would be worth my time or a waste of my time?