I am really hoping that some of you gardeners can help me with this week's Ask The Readers.
You see I am having problems with my tomatoes. We love tomatoes and grow them almost every year, but I am seriously considering giving up on them.
Every year we seem get a few good weeks of really good tomatoes and then our plants do this.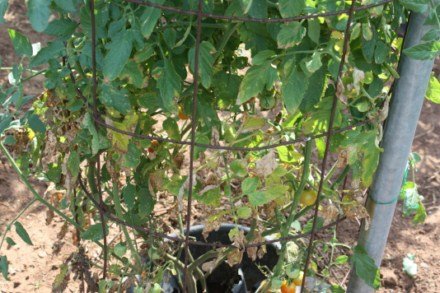 The lower leaves start turning yellow and then brown. And then the whole plant starts to do this and eventually by the end of July over half the plant is dead. It seems like the problem is getting worse every year. And this year they are dying off much earlier than normal.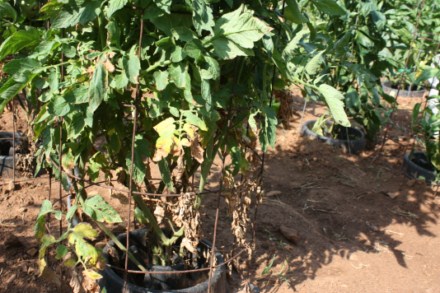 My husband and in-laws tell me this is the way tomato plants are supposed to look. They think it is just the Oklahoma weather. They say that any tomatoes that they have grown do this. I am not sure I agree with them. I think something might be wrong.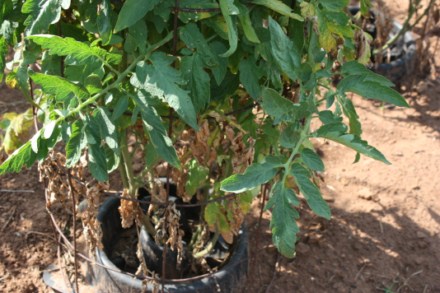 I have seen many gardens and tomato plants in Oklahoma and not all tomatoes look like this. Many people have beautiful plants and tomatoes until October. My tomatoes on the other hand have done this the last few years and are half dead by the end of July.
From the research I have done I am thinking they may be diseased or it might be our soil, but besides that I have no clue. And if it is one of those things I have no clue how to keep it from happening.
I am hoping that you all might have some advice. Is this what tomato plants are supposed to do? Or am I doing something wrong? And how can I prevent it from happening?