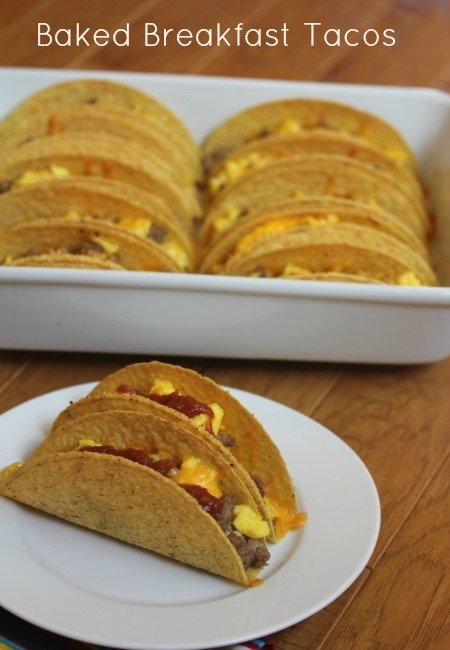 Breakfast for dinner is one of the quickest and least expensive dinners you can make. And these baked breakfast tacos are perfect for your next breakfast for dinner meal.
It has been almost three years since I shared my oven tacos. We still love oven tacos and eat them often. As I know many of you do as well. They are so easy to make and everyone seems to love them.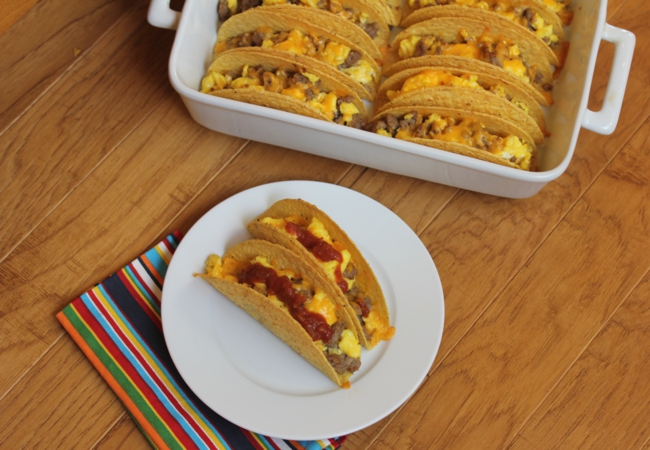 Since my family loves oven tacos, and also loves breakfast for dinner, a breakfast version of oven tacos seemed like a natural follow up to oven tacos. So I got to work and came up with a simple baked breakfast taco my family loves.
I have made these baked breakfast tacos many times, but they always got eaten before I could take a picture. Last time I made these though I told my family they had to let me take a picture before the dug in to eat them. I knew it was a recipe I needed to share with you and was determined to get a picture. They managed to wait while I took a few pictures and then they devoured these once again.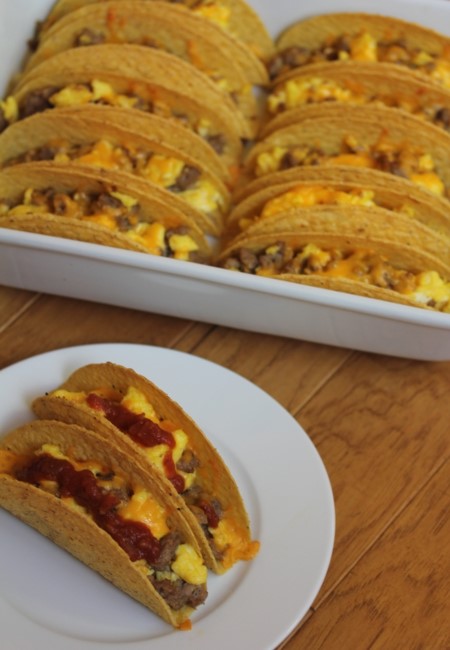 I call these breakfast tacos because they have eggs and sausage in them, but we usually enjoy them for dinner. If fact, I don't think I have ever served these for breakfast. Although they would make a great breakfast, they also make a great dinner.
If your family loves my oven tacos, be sure to give this version a try. And if you have never tried my oven tacos you need to. Really you need to. They are one of my family's favorite meals.
Baked Breakfast Tacos
1 pound ground breakfast sausage
12 eggs
1 1/2 cups shredded cheese
1/2 cup salsa or as desired for serving
10-12 hard taco shells
Preheat oven to 400 degrees.
In a skillet brown sausage until done. Drain off any grease.
Crack eggs into a bowl and whisk until well scrambled.
In a non stick skillet or pan cook eggs, scrambling them until done.
Mix together cooked sausage and cooked eggs.
Fill taco shells with egg meat mixture and place in a 9×13 pan.
Sprinkle cheese on top of meat in taco shells.
Bake for 10-12 minutes or until heated through.
Serve with salsa, sour cream, and any other desired toppings.