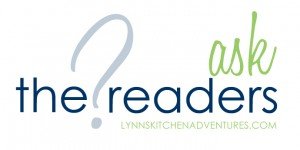 We are taking a break from my Everyday Adventures post this week for an Ask the Readers question. Today I want to talk slow cookers.
We have actually talked crock pots several times for Ask the Readers questions, but today I want to talk about a specific crock pot. Have you seen this casserole crock pot?
It is like a regular crock pot and yet it is not the same because it is more the shape of a 9×13 pan. It is a Crock-Pot Casserole Slow Cooker
.
I loved the idea of this crock pot as soon as I saw it. I think it would be great for lasagnas, enchiladas, and other more casserole type meals that can go in the crock pot, but would be much easier to make in a casserole pan type size. Some things just don't work as well in the round or oval shape of most crock pots.
I think it would be great for potluck dinners, church meals, and for cooking during the hot months of the year. There are also just times when it would be much easier to cook a casserole in a crock pot like this than in the oven.
I am also thinking that when it comes to how it looks, many things would look more like the regular version when cooked in this shape of a crock pot. Let's face it crock pot food is not usually pretty food. I think this might help with the presentation some.
I am thinking of buying one, but am wondering if it sounds nicer than it actually is to use. I am curious how well they really work when it comes to cooking evenly, etc. Which leads me to my Ask the Readers question.
Do any of you have a Crock-Pot Casserole Slow Cooker
like this? What are you thoughts? Is it worth it?