Custard is an old fashion simple dessert. Many of our grandmothers and great grandmothers made them because they are simple and frugal. It is an easy dessert to make with ingredients that most of us have at all times.
If you need an easy and frugal dessert you should give custard a try.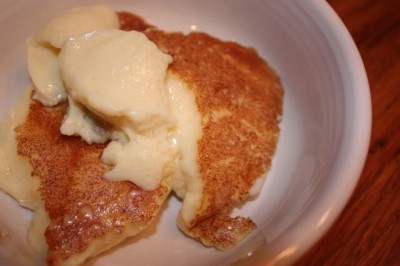 Baked Custard
4 eggs
2/3 cup sugar
1/2 teaspoon salt
1/4 teaspoon ground cinnamon
3 teaspoons vanilla extract
2-2/3 cups milk
In a bowl, combine eggs, sugar, cinnamon, and vanilla. Whisk in milk. Pour into a 1 1/2 qt baking dish ( I use a 11 x7 pan). Place baking dish in a 9×13 pan . Add 1 inch of water to outer pan (the 9×13 pan). You are making a water bath of sorts. Bake at 325 for 1 hour or until set.

For more frugal desserts and ideas see
Frugal Fridays
and
Grocery Cart Challenge
. Also posted at
Foodie Fridays
. I thought this would also make a great recipe to link to for
Slightly Indulgent Monday
because it is gluten free.
Adapted from Taste Of Home.