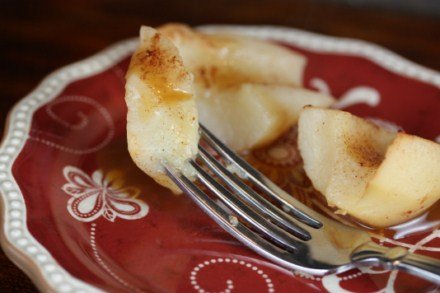 Sometimes I think we over think gluten free desserts and forget the things that are naturally gluten free. Baked pears are a perfect example of this.
I debated on whether or not I should share my baked pears with caramel sauce in my allergy section or on my main site. They are a perfect gluten free dessert, but they are so good that I did not want anyone to miss out on them and decided to share the recipe on my main site.
So, if you don't follow my main site, you will want to be sure to check them out.