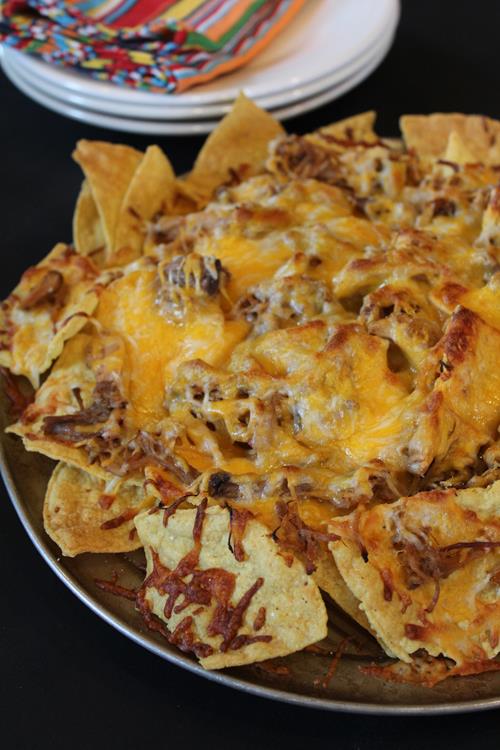 Today's recipe is not really a recipe. Just keeping it real for you and admitting that you can totally change this up to make it how you want to make it. It is more of an idea than a recipe.
You can also ignore the slightly crisp, over done, ok maybe burnt, cheese on these. Some in my family love them when I cook them that way and the day I took these pictures I cooked them to their liking. 🙂
We love nachos. I love to make them for a quick dinner or a weekend lunch. Everyone in my family loves them.
One of my favorite ways to make nachos a little different is to use leftover bbq pork. Shredded bbq chicken, pork, or beef work for these, but I make slow cooked Dr. Pepper bbq pulled pork the most, so I usually use that.
You can also make them however you like to make nachos. I make them in the oven like I do for my beef enchilada nachos. You can put them under the broiler, just be sure to keep an eye on them if you cook them that way. I even love to grill nachos during the summer.
This is also a simple gluten free meal as long as your bbq is gluten free.
If you have any leftover bbq meat give these a try!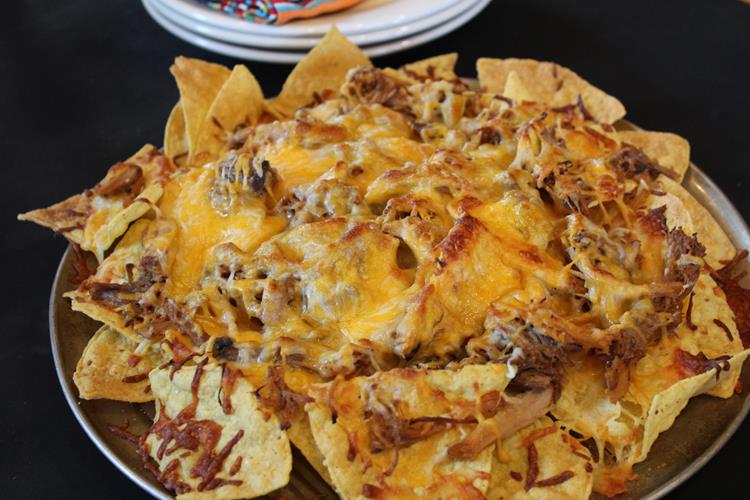 BBQ Nachos
shredded bbq meat, pork, chicken or beef
shredded cheese
tortilla chips
Layer chips on a cookie sheet or pan.
Spread meat and cheese on top.
Bake at 425 for 8-10 minutes or until everything is heated through and cheese is melted.
You can also grill the nachos or cook your favorite way to cook nachos.