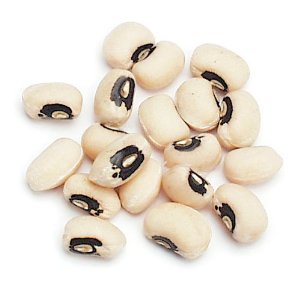 Black eyed peas are a New Year's tradition for many people, especially those in the south.
My husband grew up eating them and loves them. Two of my kids love them and want me to cook them more often.
I on the other hand guess I will never be a true southerner, because I do not like them. I don't like the taste or the smell of them. So, you will probably not find me cooking them on New Year's Day.
And for those of you that are going to try to convince me I just have not had them the right way, I have tried them many ways, really I have. My husband loves them, so I have tried the canned ones, the frozen ones, and even cooking the dried ones.
I have tried them on their own, in soups, cooked like a basic pot of beans. I have even tried with cottage cheese which is one of the ways my husband grew up eating them. Really they are right up there with my other least favorite foods.
Now, please tell me I am not the only one that does not like black eyed peas. I keep seeing all kinds of posts on other food sites for recipes using black eyed peas, but surely I am not the only one that doesn't like them. I am sure there are others of you that are like me and did not grow up eating them, and find them a bit strange.
And for those of you that love them, how do you eat them? Even though I don't like them, the rest of my family does, so I could use a few ideas on how to cook them for those in my family that do enjoy them.