Need an easy make ahead breakfast that works great for weekends or special breakfasts and brunches? Try Blueberry French Toast.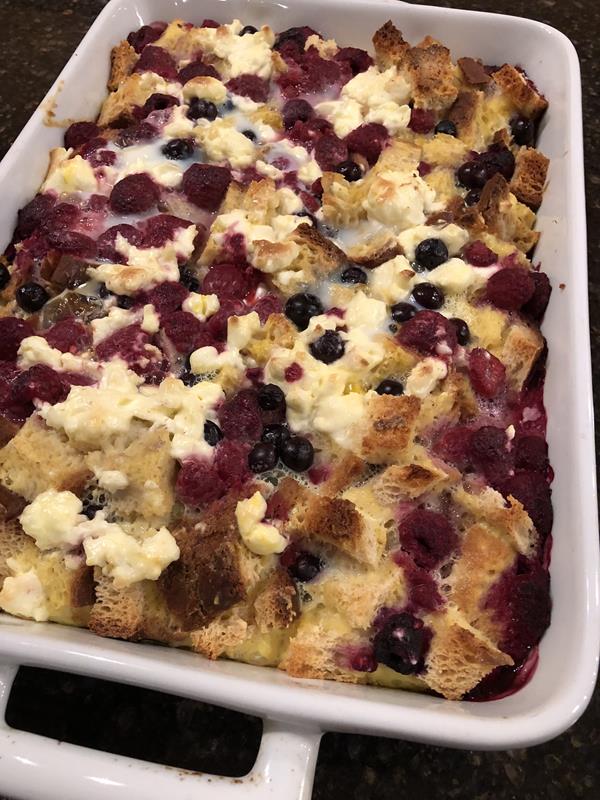 My sister Evie is a great cook and loves to spend time in the kitchen. Years ago in my early days of blogging my sister shared a few recipes here on my site with my readers. Many of those recipes have become your favorites.
My sisters and I share recipes all the time. We love to cook and have exchanged many recipes over the years.
One of the things my sister Evie and I have in common is that we love quick and easy recipes. She now has five kids so she loves easy recipes even more than she did back in 2010.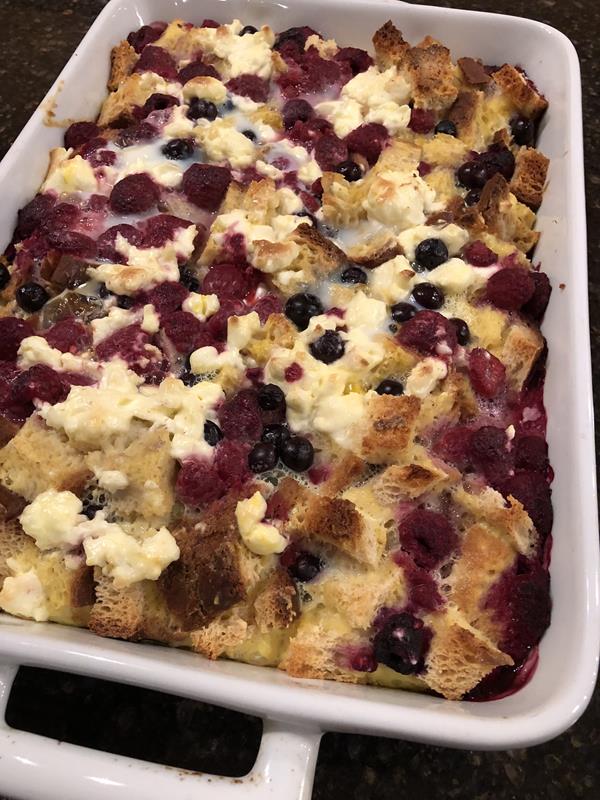 One of the recipes that I got from my sister Evie is this Blueberry French Toast. It is basically an overnight french toast casserole and we love it.
I have changed it up a little bit from Evie's version, but it is the same basic recipe that my sister shared back in 2010.
The cream cheese in this makes it a little different than most french toast casseroles and it isn't a pretty recipe, but it is so good.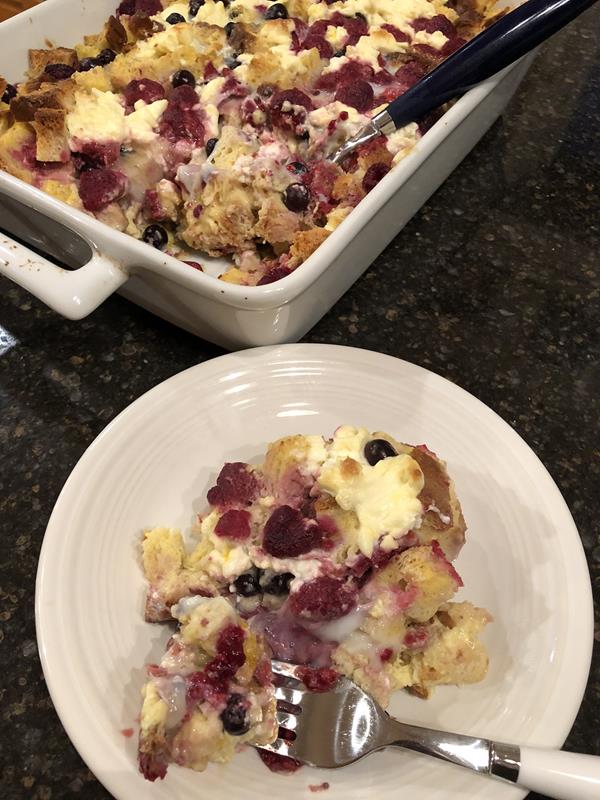 The recipe I got from my sister calls for blueberries, but I always use whatever berries I have on hand. It works with blueberries, raspberries, or a berry blend.
This is a family favorite for breakfast or brunch and you can do all of the work the night before!
In recent years, my mom has started making this for Christmas morning. It would work great for just about any weekend or holiday breakfast.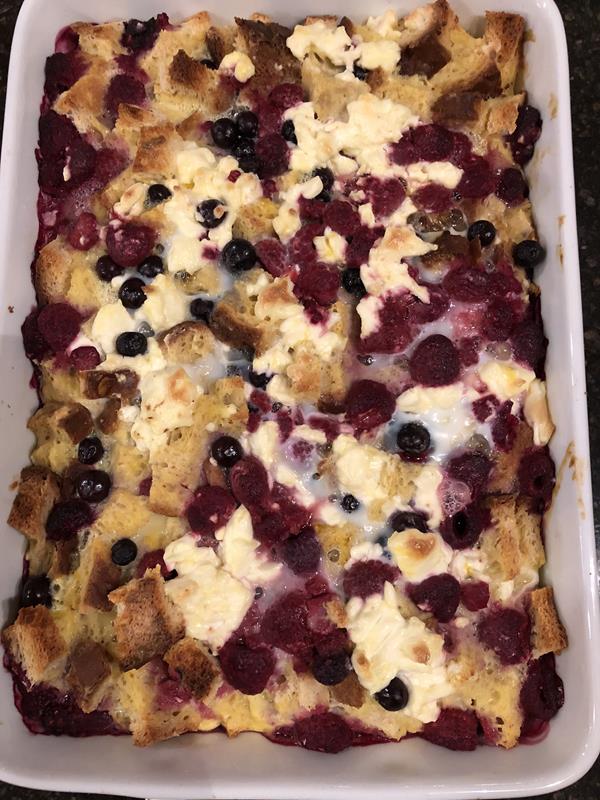 Love breakfast casseroles? Try some of our favorites.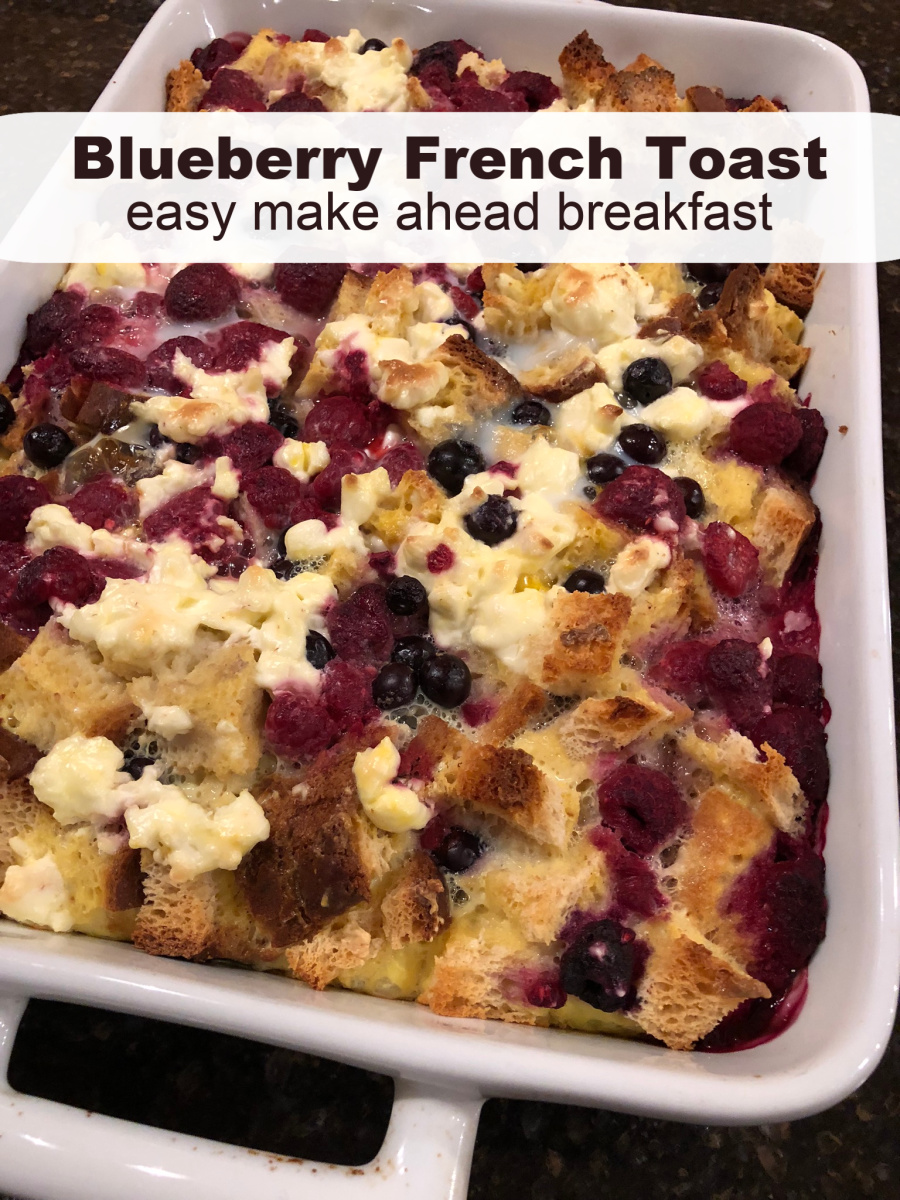 Blueberry French Toast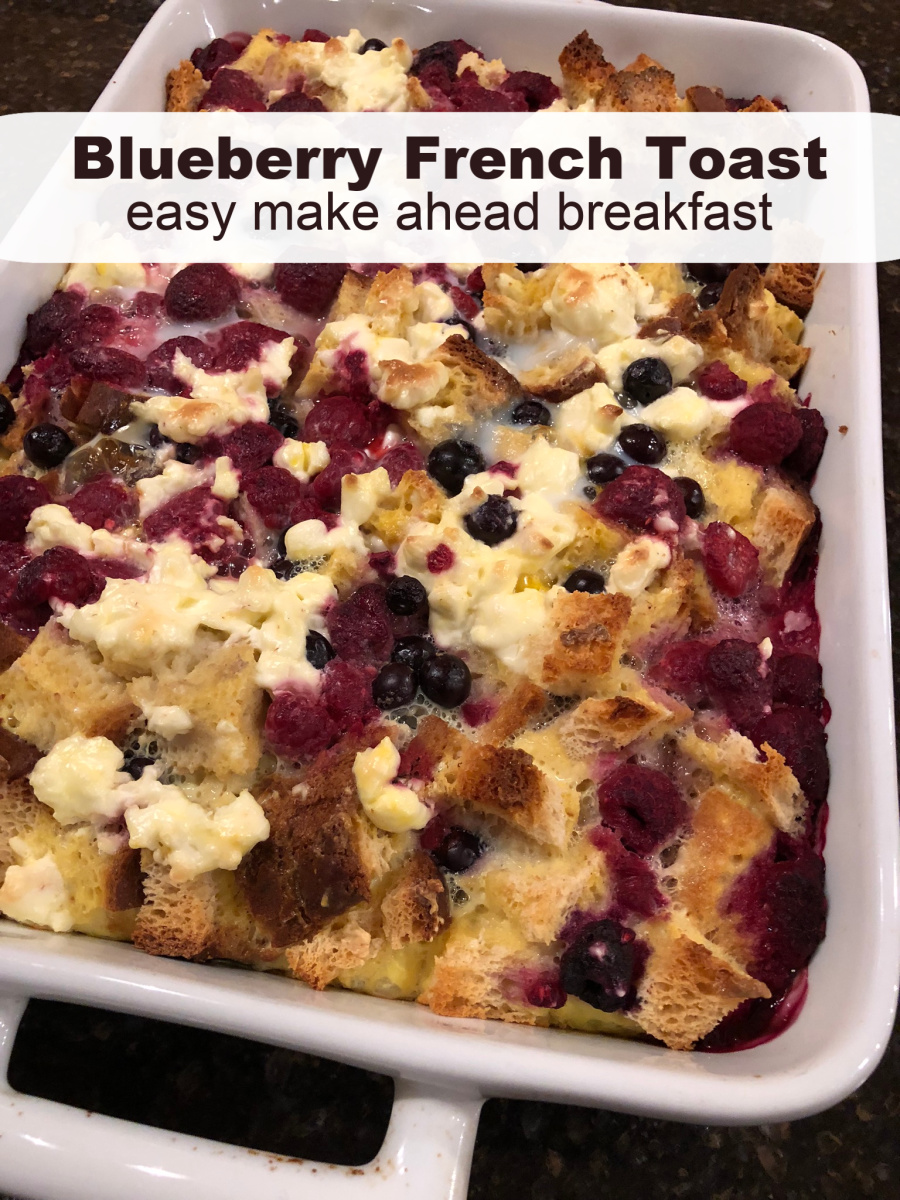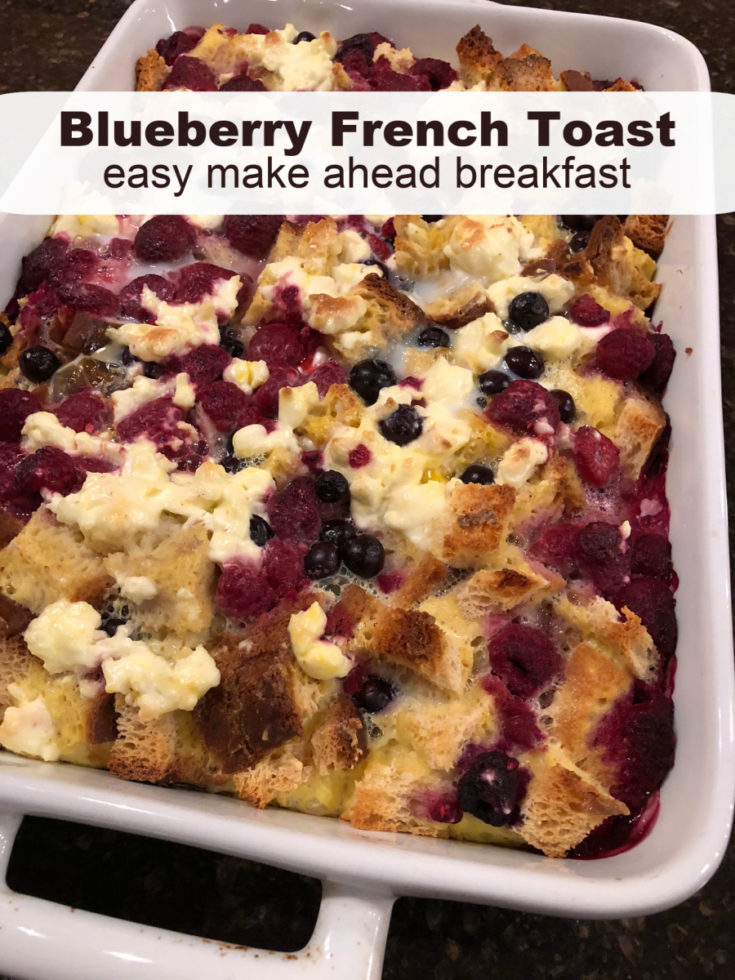 Easy and delicious breakfast that can be made ahead. It also works with gluten free bread.
Ingredients
8 slices day old bread (French bread works best. Gluten free bread also works)
4 oz. cream cheese
1 c. fresh or frozen blueberries ( raspberries or mixed berries work as well)
8 large eggs
2 cups milk
1/4 c. pure maple syrup
1 teaspoon vanilla
optional sauce listed below
Instructions
Cut bread into 1 in. cubes.
Place 1/2 bread in a greased 9x13 pan.
Cut cream cheese into ½ in. cubes layer half of the cream cheese over bread.
Top with half of the blueberries.
Layer remaining bread, cream cheese, and blueberries on top.
In bowl, beat eggs. Stir in milk, maple syrup, vanilla.
Pour over bread mixture.
Cover and refrigerate overnight.You do not have to let it sit overnight. The texture will be slightly different, but I actually prefer it baked right away, especially if I use gluten free bread.
Remove from refrigerator 30 min. before baking.
Cover with foil and bake @ 350 for 20 min. Uncover and bake an additional 20-25 min, until golden brown and center is firm/set.
Serve with blueberry sauce or a can of blueberry pie filling if desired
Notes
For the Gluten Free Version: I do not let it sit overnight. I make it and bake it. I think the gluten free version has a better texture if it doesn't sit overnight.
For the Sauce:
1 c. sugar
2 TB corn starch
1 c. water
1 c. blueberries
1 TB butter
Combine sugar and corn starch, add water and stir until dissolved.
Bring to a boil over medium heat. Boil 3 min. stirring constantly.
Add blueberries and reduce heat.
Simmer 8-10 min, or until blueberries burst.
Remove from heat, add butter and stir until melted.
Serve over French toast
If you make the sauce the night before: cool, refrigerate and reheat in the morning.
Thank you for sharing your recipe Evie!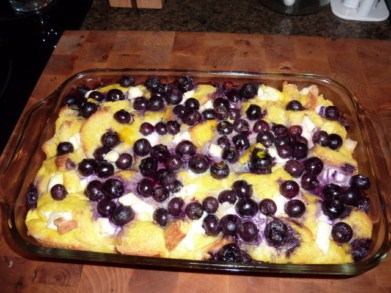 Originally posted December 4, 2010. Updated March 2019.