Love baked potatoes but don't have an hour or more to bake them? Make these quick baked potatoes. You can have baked potatoes in 30 minutes or less.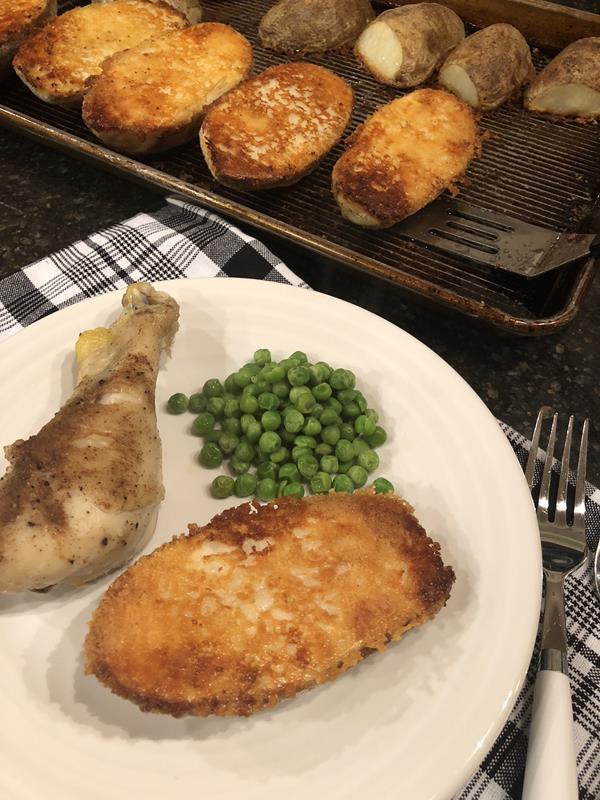 I love potatoes, especially baked potatoes, but I don't always have the time to cook them.
Yes, you can cook them in the microwave, but that can take a long time when cooking baked potatoes for a family.
Baked potatoes take at least an hour to bake. They take even longer if they are really large potatoes.
They are not hard at all to cook, but I usually need dinner on the table in a hurry and something that takes over an hour to cook does not often fit into my schedule.
That is why I love these quick baked potatoes.
I have been making these baked potatoes for years. I think the original recipe came from an old Taste of Home magazine.
These baked potatoes are delicious with chicken, beef, or pork. They make a great side dish for a lot of different meals. I have been known to actually skip the meat and eat these baked potatoes for the main part of the meal. They are that good.
These quick baked potatoes work great for busy nights. These take much less than an hour. I find that small potatoes can be cooked in about 30-40 minutes like this. That is half the time that baked potatoes usually take.
They are easy and delicious to make. Not only are they quick and easy, my kids loved them.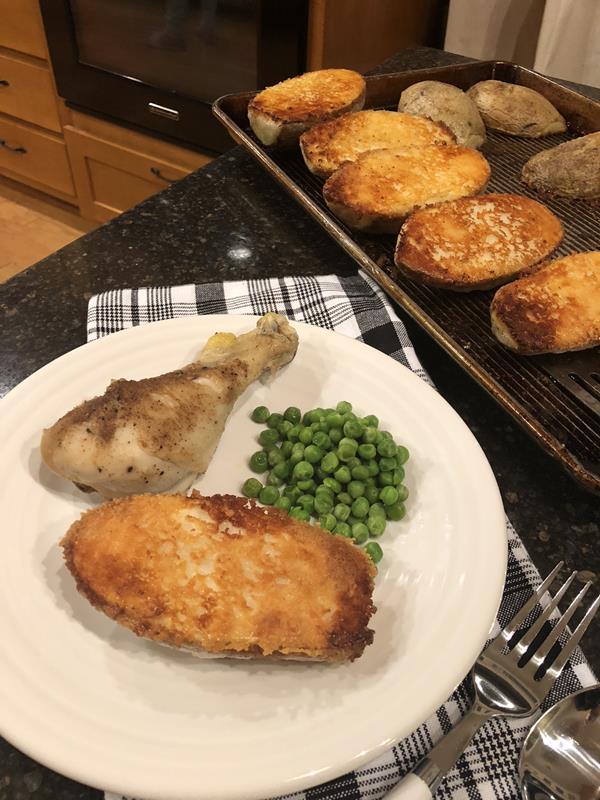 Need more potato recipes for easy side dishes?
My favorite Slow Cookers and Crock Pots:
Quick Baked Potatoes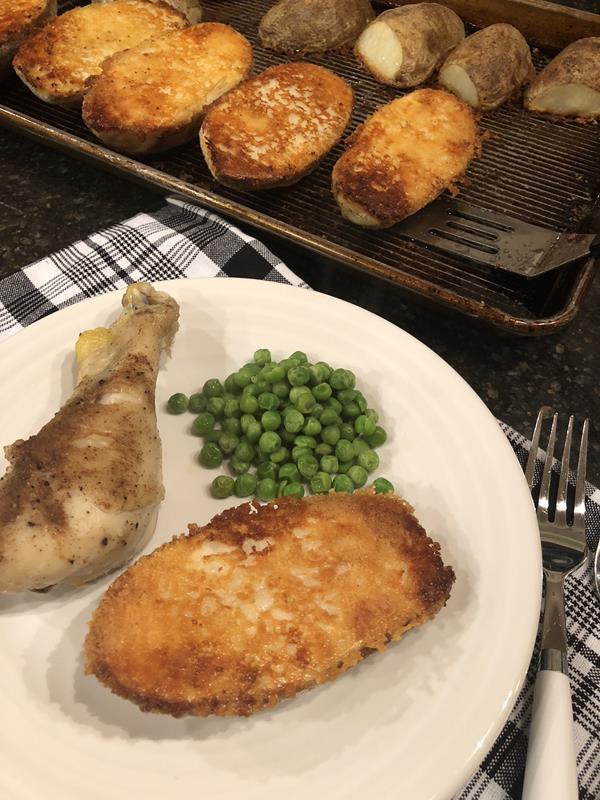 Baked Potatoes in 30 minutes.
Ingredients
4 potatoes, washed and scrubbed clean
4 Tablespoons butter melted
1 teaspoon salt
4-5 Tablespoons grated Parmesan cheese ( I use the stuff in the green can here. It works best and gives it a nice crispy edge.)
Instructions
Cut the potatoes in half lengthwise.
In a small bowl combine salt and cheese.
Brush each cut half of potato with butter or dip cut half in butter.
Then dip in cheese until well coated.
Place cut side down/cheese side down on an cookie sheet or baking pan.
Bake at 375 for 30-40 minutes or until potatoes are fork tender. 30 minutes for smaller potatoes and 40 minutes for larger potatoes.
Originally posted September 2010. Updated April 2019.