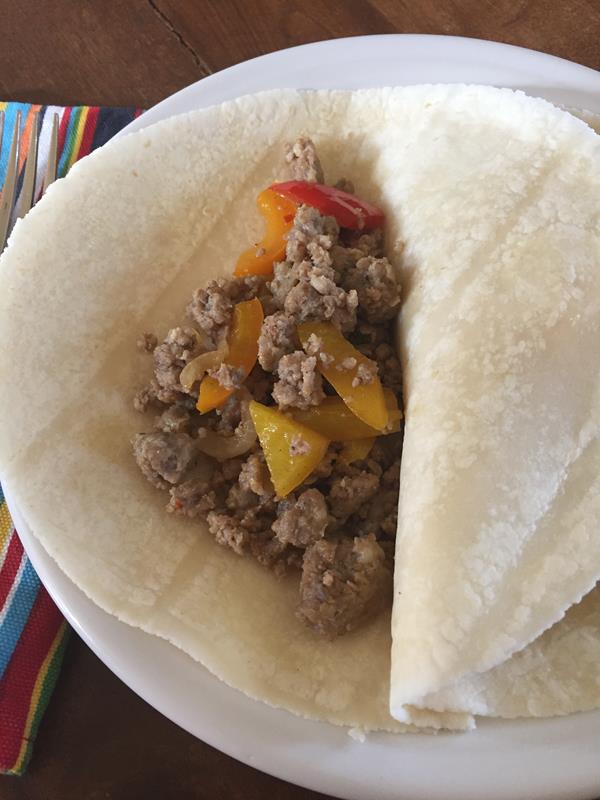 One of the things that I think we have lost, that past generations were great at, is making do and using what we have. In many ways we have lost this skill.
We want things quick. We want it now and we want it to be easy. With a few quick clicks on your computer you can have almost anything delivered to your door.
If you can't have it delivered, you can order it online and go through the pick up lane at the store on your way home. You don't have to even step foot in the store now if you don't want to. It is quick and easy to order almost anything we want at anytime.
There are great things about all that. I love the convenience of it, but the downside is that it has made us into a society that tends to want things now. We don't wait. We don't make do with what we have.
One of the best examples of this is in the kitchen. If we want a specific food or item we tend to just buy or order it. We don't figure out how to make it with the ingredients we have on hand. We have lost some of our creativity in the kitchen. Most people are not forced to experiment in the kitchen like past generations have.
I am as guilty of this as anyone else. I make way too many quick trips to the store for food items I want or ingredients for a recipe I want to make, not things I need to make.
My goal is to work on this though. I need to focus more on making due with what I have on hand. Use up more things and waste less.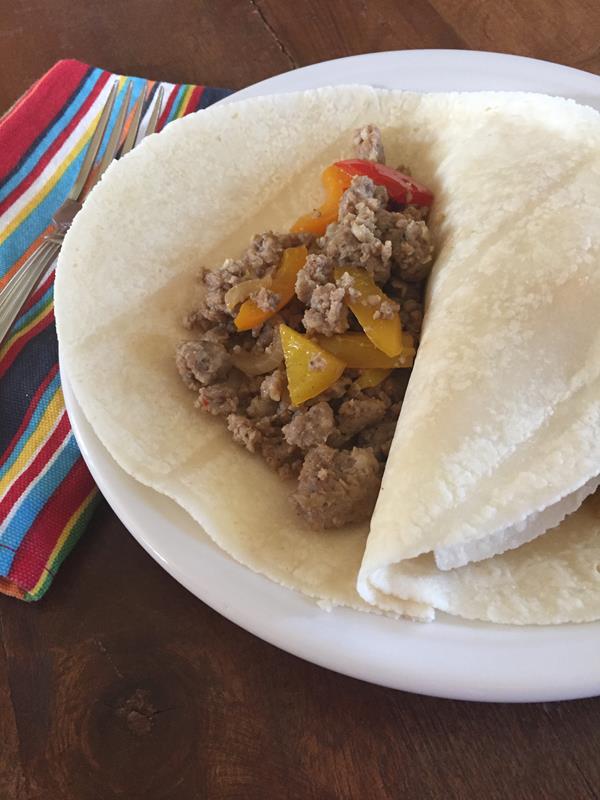 Today's recipe is an example of using what I hand on hand. I almost didn't share this recipe because it isn't your typical fajita recipe. I am almost 100% sure it is not authentic. But I decided to share it because it is a great example of making do and using up things that I had on hand.
I wanted fajitas. They sounded good and I had plenty of tortillas. I also had a few peppers that I got on sale that needed to be used up. I could have frozen them, but I really wanted fajitas.
I also had some sausage that I wanted to use up. Sausage is not usually what you think of when you think of fajitas, especially not a ground breakfast type sausage, but it is what I had. So I gave it a try in fajitas.
The experiment of using what I had worked. The fajitas were great. Not your typical fajita, but delicious. These will definitely be on the menu plan again. They would make a great breakfast, but I think they make an even better breakfast for dinner.
We added cheese and avocado when we served them. My son even added beans to his. So you can serve these as is or use whatever extras you want to top them.
I will also apologize for the pictures on this recipe. They are more of an old school blogging type of picture than Pinterest perfect. My family was waiting and waiting to eat and I had to hurry to get photos. This is the best I could do. I don't make my recipes early in the day and reheat the food for my family and I don't hire photographers to take my photos like many bloggers do. This is real life with real life photos. Just keeping it real for you. 🙂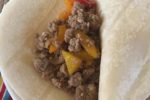 Breakfast Fajitas
Quick and easy breakfast or breakfast for dinner recipe.
Course:
Breakfast, Main Course
Ingredients
2

pounds

ground breakfast sausage

2

tablespoons

oil

2-3

green, yellow, or red bell peppers, sliced or chopped

1

onion, thinly sliced or chopped

1/2

teaspoon

chili powder

1/2

teaspoon

dry mustard powder

1

teaspoon

salt

1/2

teaspoon

ground cumin

tortillas, cheese, etc. for serving
Instructions
In a skillet or cast iron pan cook sausage until browned and done. Drain off any fat. Set aside.

In same skillet or pan heat oil over medium heat. Add onions and peppers and cook until tender and slightly browned.

Add seasonings and stir to combine well.

Add meat to onion and pepper mixture and cook for 1-2 minute or until well combined and heat through.

Serve on tortillas with cheese, sour cream, salsa, or other desired toppings.