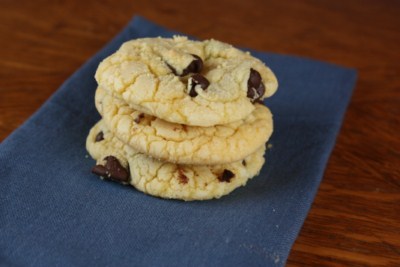 I know most of my readers eat and love gluten, so I thought I would reassure you all that I am still baking some regular, every day, gluten filled treats.
Most of the baked items I have posted recently have been gluten free, but I do plan on posting regular recipes as I make them. I have realized that I can handle some levels of cross contamination, so I am still baking and sending treats to my husband's office. Now, it is probably not as often as it used to be, or as often as his staff would like, but I am sending them. As I make and send them, I will post the recipes.
Last week's treat was easy, it was an adaption of my cake mix cookies. This recipe is a very easy and basic recipe. It made a perfect cookie for me to send to the office this week, because I did not have a lot of time to spend in the kitchen baking.
I usually use a chocolate cake mix, but this time I used a yellow cake mix and chocolate chips. Although I did not eat any of these, everyone else said they were very good.
I know there are many versions of this recipe. Do you have a version that you make?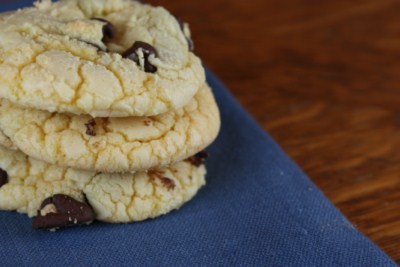 Cake Mix Cookies
1 yellow cake mix
1/2 cup oil
2 eggs
1 cup chocolate chips
Mix cake mix, oil, and eggs together. It will be a stiff batter and takes a few minutes to mix together. Stir in chips. Bake at 350 degrees for 10 – 11 minutes. Enjoy!
For more cake mix recipes see Eat At Home Cooks.