It does not matter if you call them sheet pan pancakes, oven pancakes, or baked pancakes, they will change breakfast at your house!
Do you not have a lot of time but need something a little different to change breakfast up at your house? Make sheet pan pancakes.
I have been making sheet pan pancakes for years. I always called them oven pancakes though.
I first shared a recipe for oven pancakes that I made on a sheet pan back in 2012. That was long before sheet pan meals were popular.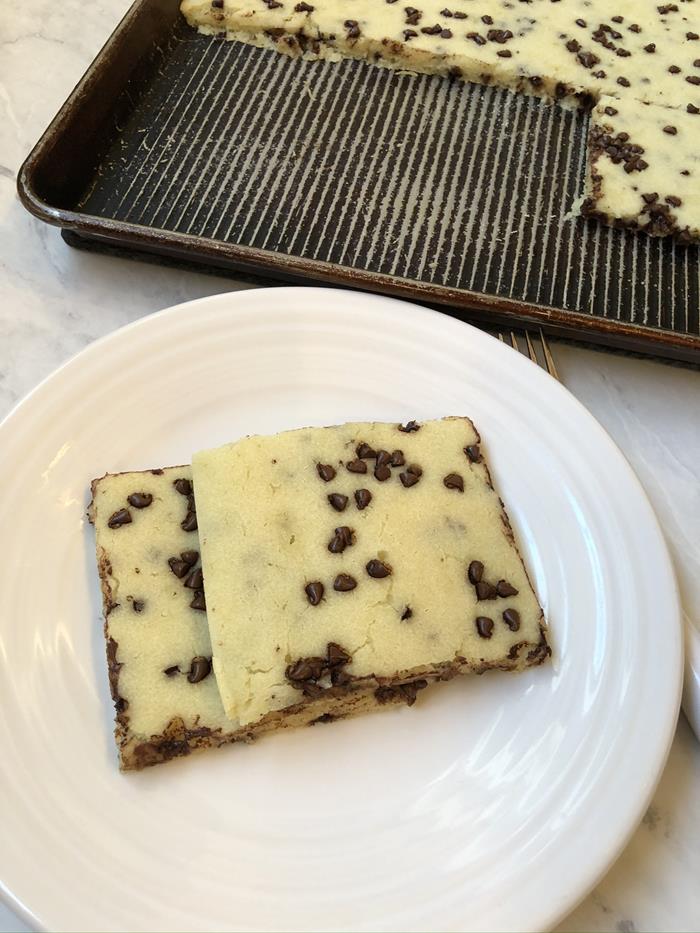 In fact, my oven pancakes are one of the most popular recipes on my site. So many readers love this recipe because it makes your normal pancake breakfast so easy.
Oven pancakes or sheet pan pancakes are just what they sound like.
You make a pancake batter and you spread it on a sheet pan. You bake it and cut it into pieces.
It is that easy!
Homemade pancakes are not hard to make, but they do take time, especially if you are making them for a large group or for hungry kids that eat a lot.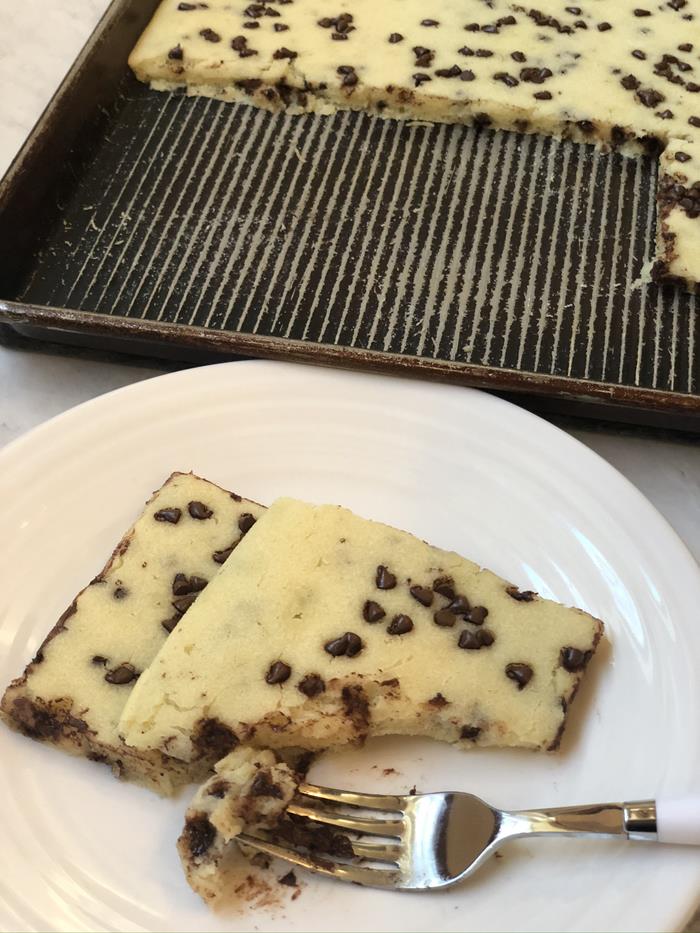 Today I am changing up a regular sheet pan or oven pancake by turning them into chocolate chip sheet pan pancakes.
My kids love these!
We eat these just as they are without any syrup or butter. You can add syrup or butter, but you don't have to. Adding the chocolate chips make them delicious on their own without syrup or butter.
If you want to you can leave out the chocolate chips and just have regular oven pancakes. Or you can stir in blueberries instead of chocolate chips.
You can also make these gluten free by using a gluten free pancake batter.
Now for the recipe!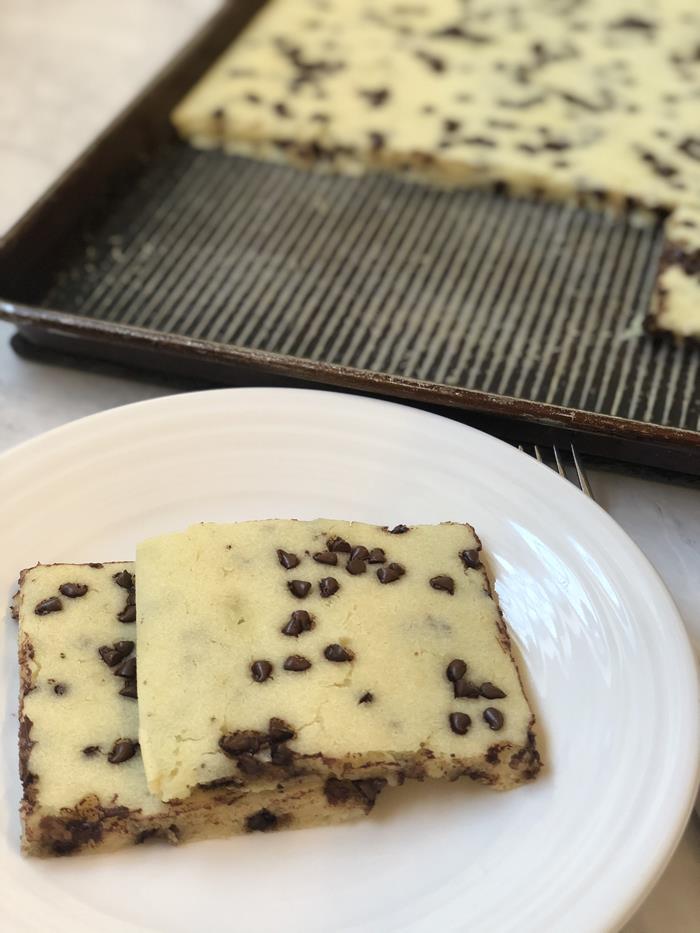 Yield: 6 servings
Chocolate Chip Sheet Pan Pancakes
Make pancakes easy by cooking them in the oven.
Ingredients
pancake batter – made according to directions. This works with any pancake recipe that uses 2 cups of flour or two cups of dry mix. Gluten free directions below.
1/2 cup mini chocolate chips or regular chocolate chips
Instructions
Stir chocolate chips into prepared pancake batter.
Spread batter into a greased 12×15 or 11×14 pan. Spread out evenly. I have done this in various sized jelly roll type pans and as long as they are close to that size it has worked for me.
Bake at 375 for 12-15 minutes or until done. It will be similar in texture to a pancake when it is done.
Cut into squares and serve.
Notes
For gluten free sheet pan pancakes use gluten free pancake recipe for the gluten free or use your favorite gluten free pancake batter. Stir gluten free chocolate chips into the batter.