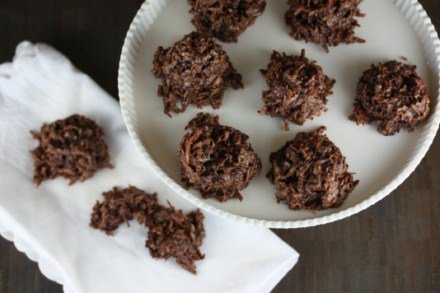 Today's Cooking Through My Collection recipe comes from one of my favorite cookbooks.
I love to make cookies. In fact, cookies are one of my favorite things to make and eat. And my all time favorite cookie cookbook is Martha Stewart's Cookies
.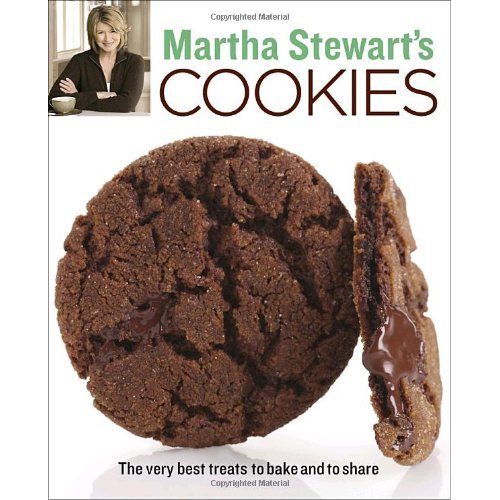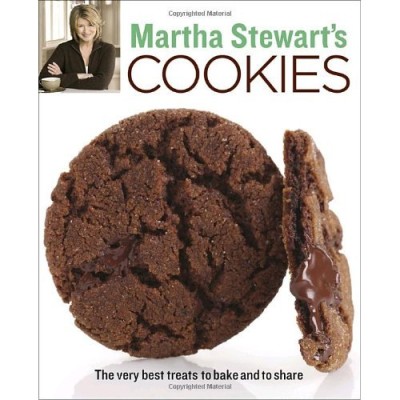 I love how this book is set up and how the sections are divided by the types of cookies like soft, chewy, hard, etc. I also love all the pictures in this book. I think cookbooks need pictures and most of my favorite cookbooks contain a lot of pictures.
Pictures bring the food to life and make you want to cook the food. You can't look through Martha Stewart's Cookies Cookbook
 and not want to go bake cookies. In fact, as you look through this you will probably have trouble deciding which cookie to start with because there are so many good ones.
The cookie I choose for this week's Cooking Through My Collection Recipe is Martha's Chocolate Macaroon. Chocolate and coconut go so well together that I could not resist trying this recipe.
And I did not regret making these. They are so good!
If you love cookies as much as I do, I also have a lot of delicious cookie recipes in my archives.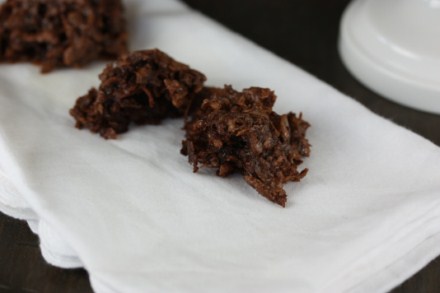 Chocolate Macaroons
1/2 cup chocolate chips
3/4 cup sugar
2 2/3 cups coconut (The recipe said unsweetened, but I did not have any unsweetened. I used sweetened coconut and it worked fine, you just might want to cut back on the sugar a little bit.)
1/4 cup cocoa
2 egg whites
1 teaspoon vanilla extract
pinch of salt
Preheat oven to 325.
Melt chocolate over a double boiler or in the microwave. (I melted it in the microwave at 50% power stirring every 30 seconds until melted.)
In a bowl combine all ingredients and stir until well combined.
Once it is well combine drop about 1 1/2 tablespoons of mixture onto a baking sheet, spacing them about 1 inch or so apart. ( I used a cookie scoop to drop them on the sheet and it worked great.)
Bake for 15-17 minutes.
Cook slightly and remove from baking sheet to a cooling rack to cool completely.
Enjoy!