Have you wondered where I have been the last few days? I have been having hosting issues on my site. In fact if you tried to get on my site last Friday, you probably had problems. After having many issues with my last host, we finally switched everything to a new host today. We think we have it all back to normal, but if you get an error message or anything like that, I am sorry and it should be resolved in the next day or two. Thanks for being patient with it. Now on to the recipe.
If you love chocolate you will love this pie. I made this recently for the staff meeting at our office and everyone loved it. It was so quick and easy to put together, yet everyone thought it was a pie that took a lot of time to make.
I also made a crustless, therefore gluten free version, for my family that we really enjoyed. Making it this way made it a really creamy pudding dessert.
This is a rich and creamy chocolate pie. It has melted marshmallows in it, which helps give it a really nice texture and rich taste. You really only need a small piece of this pie.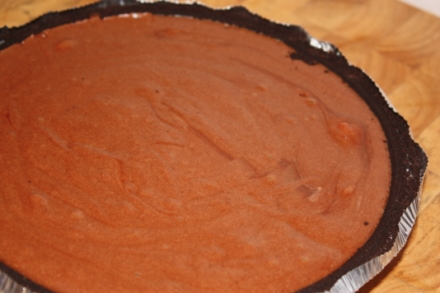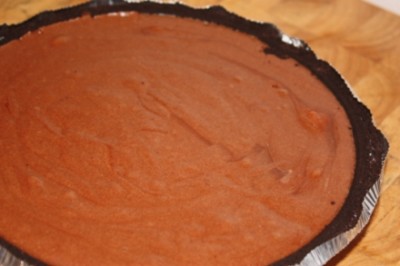 Chocolate Marshmallow Pie
1 graham cracker or oreo pie crust
5 tablespoons of butter
20 large marshmallows
1/2 cup milk
8 ounces of chocolate chips
1 -8 ounce cool whip
In a large pan mix together the marshmallows, milk, and butter. Carefully heat over med low until the marshmallows are melted and it is mixed together well. Remove from heat and add chocolate chips. Stir until melted. Let cool 15 minutes. Stir in 1/2 of the cool whip. Once that is stirred in well, fold in remaining cool whip. Pour into prepared crust. Chill for several hours or overnight. Slice and enjoy!
This post linked to
Works For Me Wednesday
and
The Grocery Cart Challenge
.