Each year my husband and I host a Christmas party for his staff and their families. We have a lot of fun doing this.
Today I thought I would share with you some food pictures from this year's party. We keep the party pretty simple. There is always lots of food and fun, but we keep it pretty relaxed and simple.
I included links to all the recipes. All the recipes are quick and easy, so they would all be great if you need some ideas for Christmas or New Year's.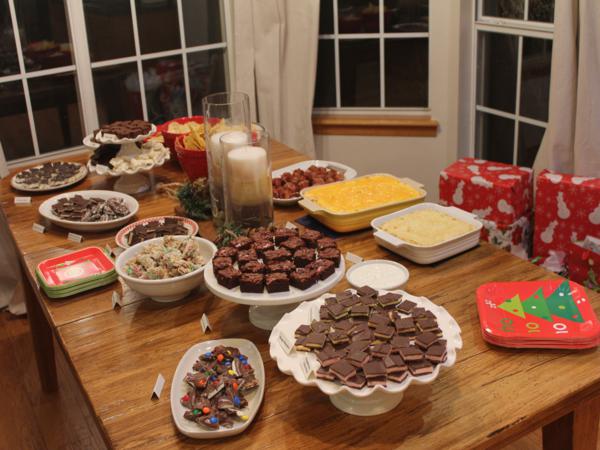 Raspberry and Orange Chocolates ( I also did a lemon version for the party.)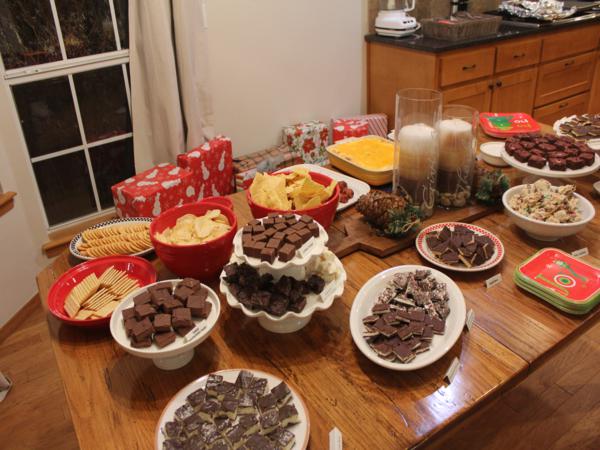 Double Chocolate Peppermint Bark
Homemade Three Musketeers Bars
Onion Dip ( Not pictured, but went with the potato chips)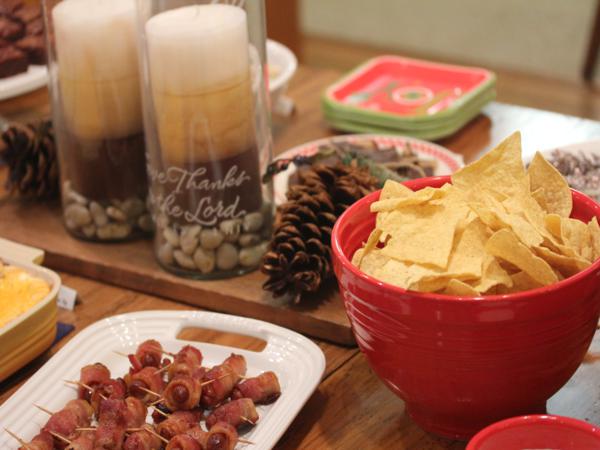 Bacon Wrapped Little Smokies ( These were a hit and so easy to do. I am going to make these again for a New Year's party we are going to.)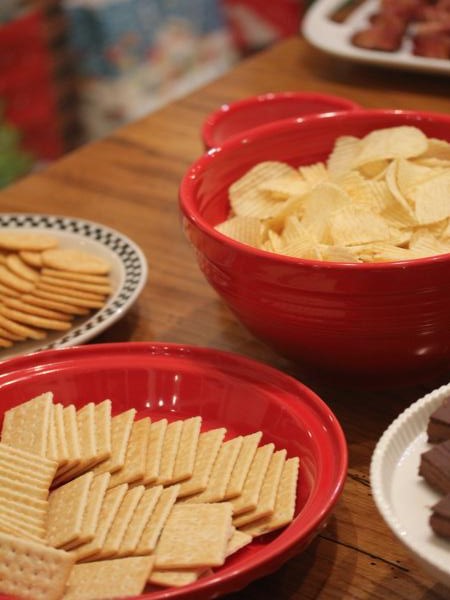 We also had a vegetable tray and a meat and cheese platter that I set out after the pictures were taken.
I hope you enjoyed a food tour of our party. It really is possible to entertain, while keeping it pretty quick and easy. I made all the candy several days in advance, so the day of the party all I had to do was the dips and little smokies.
I also always buy holiday containers so that everyone gets to take plenty of candy home with them.