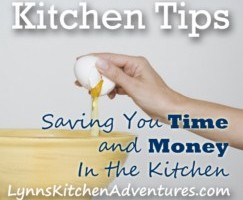 It is Tuesday which means it is the day I share a kitchen tip or a kitchen tool. Last week I shared a favorite kitchen tool, so today I have a kitchen tip for you.
Today's tips is a simple one, but one I use all the time.
We open cans all the time in our kitchens. Many of those cans, especially things like beans, can be a bit messy to open. And when they are messy they often get the can opener messy.
You can easily wipe or rinse the can opener off. I have found though that the can opener will often start to rust because you can't get it completely dry. It also doesn't always get it completely clean unless you spend a lot of time working on it.
My solution is simple.
Open a paper towel.
Well okay, you are not actually opening a paper towel because there is nothing to open on a paper towel, but you do the same basic thing you would for a can. Clamp down on the paper towel and turn the can opener.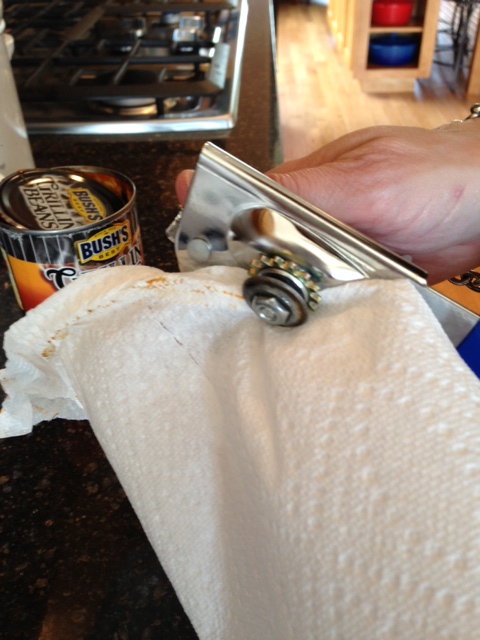 You just keep turning until the paper towel feeds through and is clean.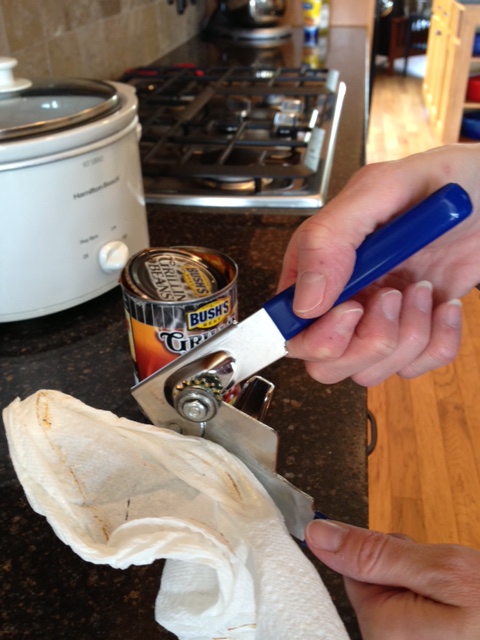 See all that nastiness that came off my can opener?! But see how easy it is to clean? So quick and easy using just a paper towel. A nice clean can opener with no water, no scrubbing, and no rust.
You can also do this with wax paper, but I find a paper towel gets it a little cleaner. And you don't need a whole paper towel to do this. I often just tear off part of a paper towel.
Have any of you tried this before?