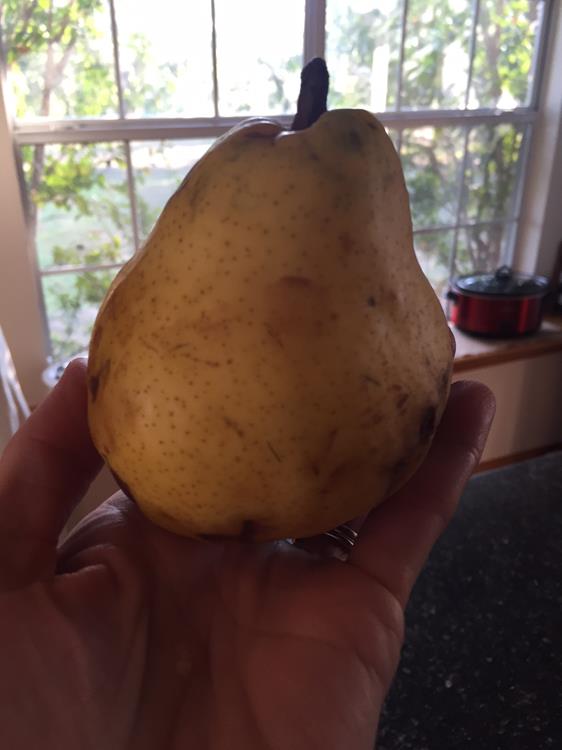 Pears are kind of like avocados in that it is hard to get the perfect ripeness. But when they are perfectly ripe, like this one was, they are delicious!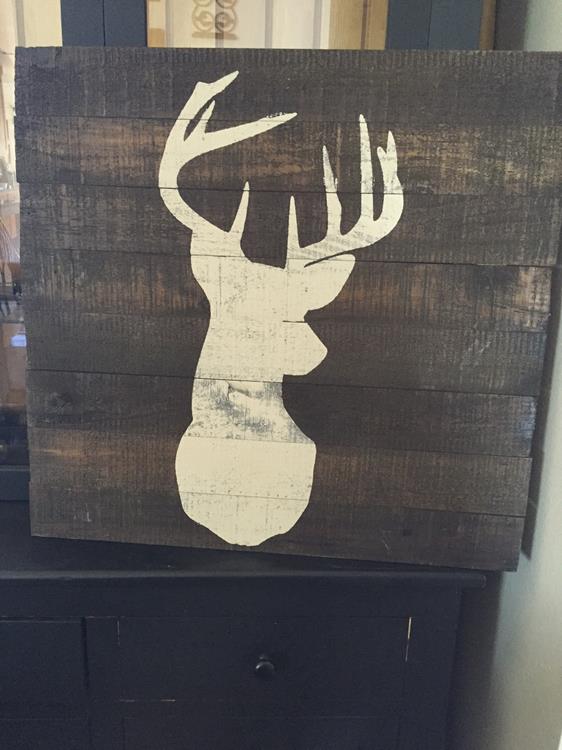 I went into Hobby Lobby this week for one thing and came out with this. Hobby Lobby is such a dangerous place… But it was 50% off so it makes it okay right?!
I have been looking for a new wall hanging or picture for our downstairs bathroom. A picture of a deer was not really what I had in mind, but I ended up buying it anyway.
I am not usually a decorate with deer type of person, but there was something about this I loved. The colors worked with what was in the bathroom and I knew my kids would love it. They are the main ones that use the downstairs half bath, so in my cart it went.
Now that I have it home I am not sure what I think. I am kind of having second thoughts, but I don't think my kids will let me return it because they love it. Maybe I can move it to one of their rooms if I get tired of it. And yes if I was the crafty DIY type, I could have totally made this, but I am not. 🙂
Am I the only one that finds Hobby Lobby dangerous?
Meatballs are one of my favorite things to keep in the freezer. It has been awhile since I made them, so it is time to restock the freezer. I am working on a new recipe that I hope to share soon!
This is my current book stack.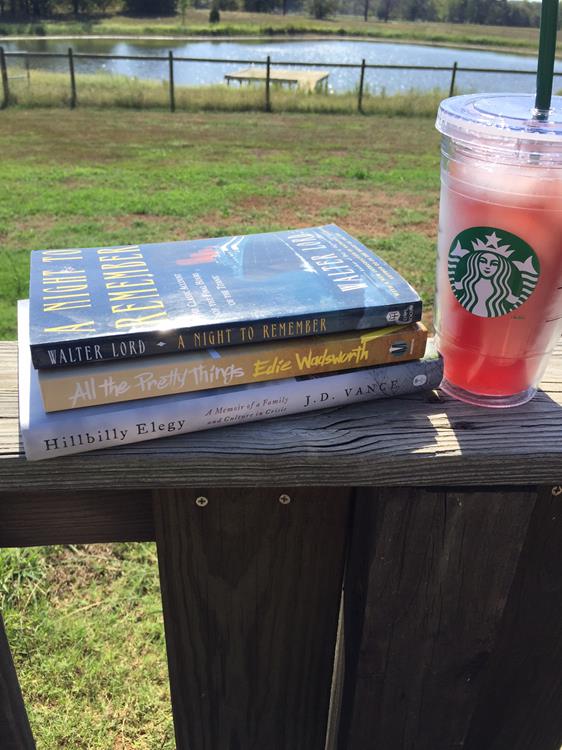 I guess I am in the memoir biography mood. All three books fit that category. I think that I might need to add something more cheery and happy to the stack. These are all real life, life is not easy, type of books. They are good, but not happy and cheery.
A Night To Remember has been on my list for awhile. I just started it, but am enjoying it so far. It was written in the 1950's and the author interviewed Titanic survivors, so I think it will be an interesting and pretty accurate read.
I met the author of All the Pretty Things a few years ago. When I heard she had a book out I knew I wanted to read it. I just got it, so I have not even started it yet, but I can't wait.
I am not sure what to say about Hillbilly Elegy. I find it hard to review a book like this. I am almost halfway through it. I am enjoying it, but it is not an easy book to read. It is so real life. It is sharing a story that many people don't like to admit exists.
The book is about a family's journey to escape the Appalachia region and it's poverty. It is a story shared by many people that come from that region. What I am finding though while reading the book is that this is many people's story. In so many ways it is not a story unique to that region.
Yes, there is something unique about the Appalachian region and it's culture. I know that, but the story of escaping poverty and the difficulties of overcoming it is something so many families can relate to. Even if you don't come from Appalachia there is so much in this story that many people will understand and feel like is their story.
So, yes I am enjoying this book, but I think it is one of those books that is good, but tough at the same time.
Have you read any of the books in my stack? I would love to hear your thoughts. And I would love some suggestions on something a little lighter and happier to add to my stack.
And speaking of books. Books might be one of my favorite things about Costco. I have avoided buying any the last few times I went, but I love just browsing to see what they have. I feel like it is a mini trip to the bookstore every time I go.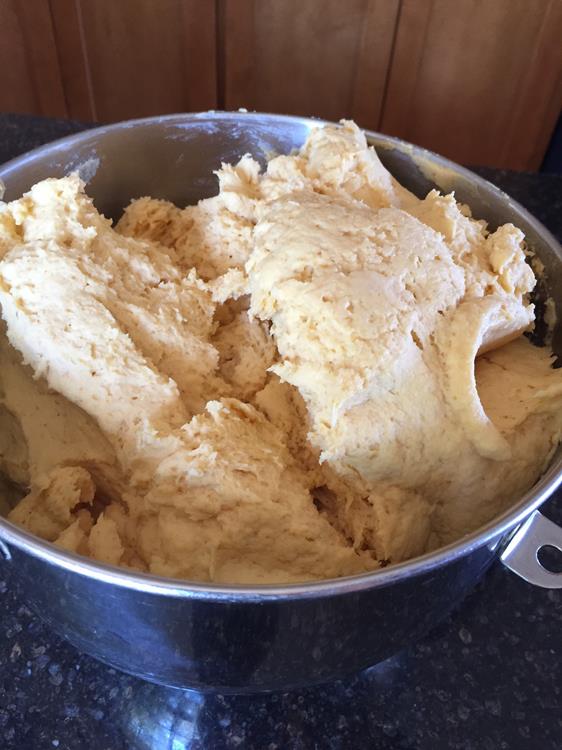 I am working on some new gluten free bread and yeast doughs. They still need some work, but they are promising. When a gluten free dough rises like it did in the picture above, you know it has hope for being a great recipe. I hope to share soon. Or at least in time for the holidays.
I also bought candy corn this week… Yes, I did. I am one of the people that love it. It seems like you either love it or you hate it. I love it. But I only love it this time of year. One or two packages is usually enough. It is not something that I would want all the time. Which is a good thing since it is not exactly healthy.
I will also say that Brach's candy corn is my favorite, but it has sesame oil in it. It is one of those weird, I never would have guessed it contains that, things. My daughter is highly allergic to sesame. Like anaphylactic allergic. So when I see this brand I buy it because it is pretty much the only brand of it we can have. But since it is made with honey it is healthy right. 😉
And I will admit that I already ate way too much of this package… Do you share my love of candy corn?