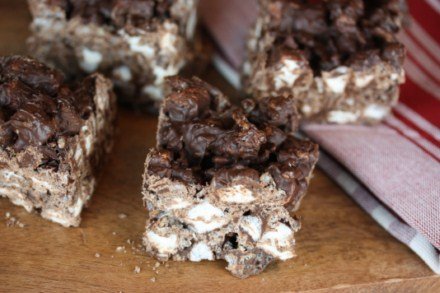 For day two of our Twelve Days of Christmas I am sharing Crispy Marshmallow Squares. These are the perfect quick and easy holiday candy. They only contain three ingredients. You cannot get much more simple than that.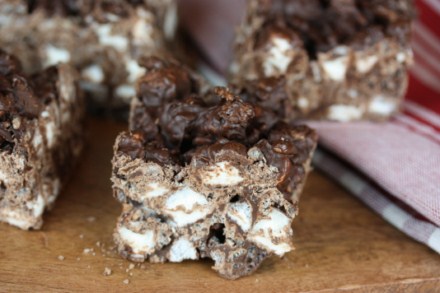 So easy and so good!
Crispy Marshmallow Squares
3 cups chocolate chips
2 cups rice krispies ( I used the gluten free ones)
3 cups marshmallows
Grease 9×13 pan.
In a large bowl melt chocolate chips in microwave on 50% power stirring every 30 seconds until melted.
Stir in rice krispies and marshmallows.
Spread into pan and cool. I place them into the refrigerator to cool.
Cut into bars and enjoy!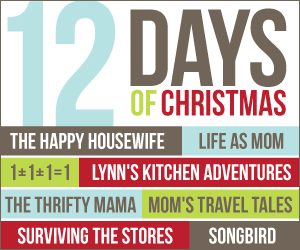 For more great Christmas ideas please visit the other bloggers joining me on this series.
Christmas Homeschool Fun: 1+1+1=1
Christmas Decorations: Songbird
Tips for a Healthy Holiday: The Thrifty Mama
Saving Money: Surviving the Stores
Travel Tips: Mom's Travel Tales
Christmas Family Fun: Life as Mom
Homemade Christmas Gifts: The Happy Housewife