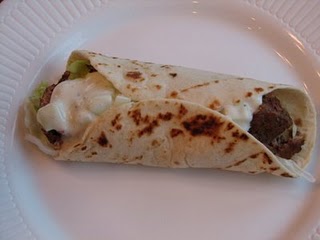 We like gyros. My husband loves to eat them at Greek restaurants. I make a version at home that is definitely not authentic but we think it is very good. I usually grill the meat for them and serve them with yogurt sauce on pitas or tortillas.
I saw a recipe a while ago on Crockpot 365 that caught my attention. It was a crockpot version of gyros. I liked the idea but thought I could change the seasoning a little bit to make it more like we like them. You can see her version here. I used beef and ground pork because that is what I have a lot of. I also used Greek seasoning in it.
I think her way of layering the onions on the bottom of the crock pot and then laying the meat on top works well. My meat was very lean. I think you would have to be careful if your meat was not lean. If the meat had a lot of fat it would end up sitting in a pile of grease but it did work well for me. We really liked this. It was a great crockpot meal.
Crock Pot Style Gyros
1 pound ground beef
1 pound ground pork or turkey
1 onion sliced
3 cloves of garlic minced
2 teaspoons Greek seasoning
Place onion and garlic in the crock pot. Mix together meat and Greek seasoning. Form into two small loaves and place on top of onions and garlic, like this.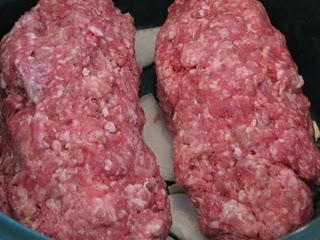 Cook on low for 4-5 hours or until done
Sauce:
1 cucumber, peeled, seeded, and chopped
8 ounces of plain yogurt
1/2 teaspoon of Greek seasoning
1/2 teaspoon of lemon juice
1/2 teaspoon salt
Mix together and refrigerate until you are ready to serve.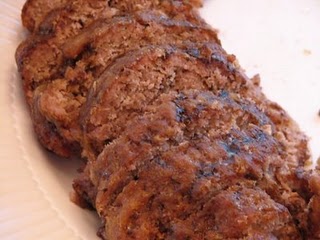 Slice the meat and serve on pita or tortillas with shredded lettuce and yogurt sauce.