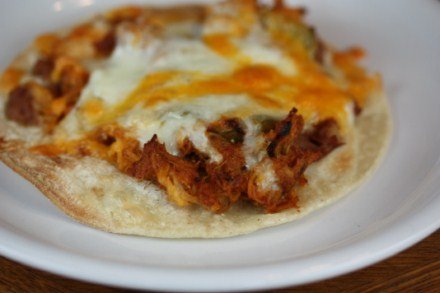 This is one of those quick and easy, you don't have a lot of time for dinner meals. It is also a perfect cook once, eat twice meal, because it uses fajita meat. And it is so easy to make extra filling when you are making fajitas. You just have to plan ahead.
This Easy Fajita Pizza is kind of the same idea as my Mexican Pizza. All I did for these was take a homemade tostada shell, and layer it with beans, fajita meat, and cheese. It was that simple and my whole family loved it.
So, next time you make beef or chicken fajitas for dinner, make some extra meat and veggie mixture and use it for Easy Fajita Pizza the next night. I think your family will love it.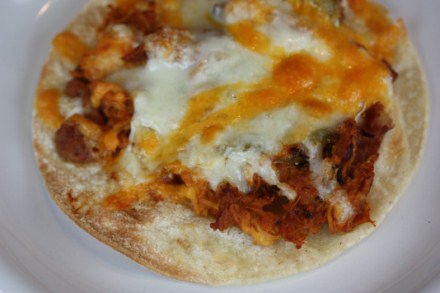 Easy Fajita Pizza
Spread beans on tostada shells. Layer meat on top of beans. Sprinkle with cheese.
Bake at 400 for 8-10 minutes or until heated through.
Serve and enjoy!