Egg and Potato Breakfast Muffins are an easy make ahead breakfast.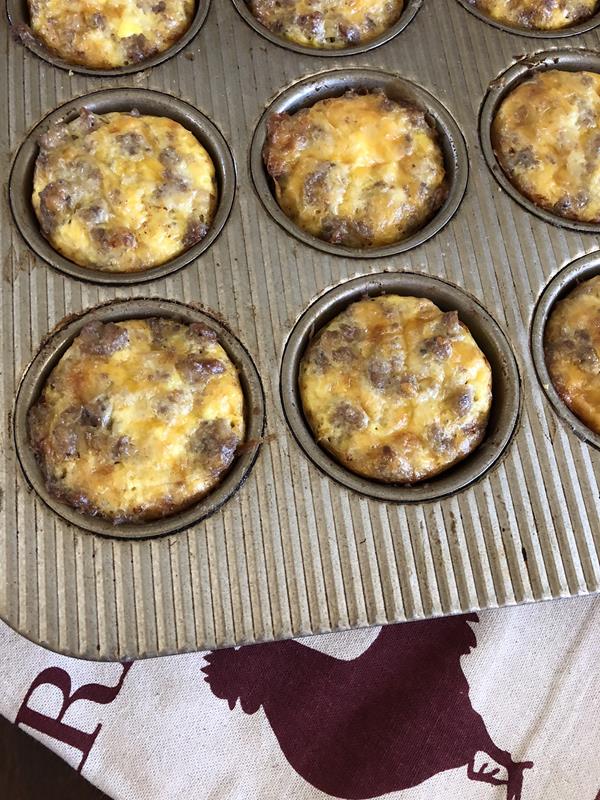 Every other month I make lunch for my husband's office. A few months ago I decided to do a breakfast/brunch themed lunch. Egg and Potato Muffins cups were one of the recipes I made and everyone loved them.
Since then I have made these several more times because my family loves them so much.
These can be made ahead and reheated throughout the week. They also freeze great, so make a big batch and freeze the extra.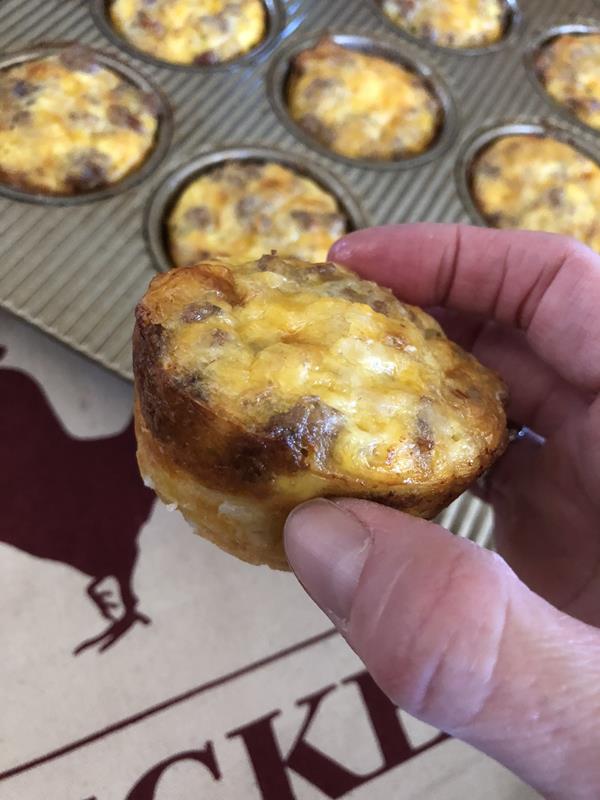 There are many version of egg cups or breakfast muffins like this out there. I have tried quite a few. The version I am sharing today is the version I came up with and is the one that my family likes best.
It is also the version that I think removes from the pan the easiest. I almost ruined a muffin pan with a similar recipe several years ago.
The egg mixture stuck to the pan so bad and my muffin pan never looked quite the same.
For these egg and potato breakfast muffins I make a crust with the potatoes. Basically a potato crust that gets baked for a few minutes. Then I add the egg mixture. This makes all the difference for me in how they come out of the pan.
Making them this way helps give them a better formed egg cup with a crust that you can easily just pick up and eat.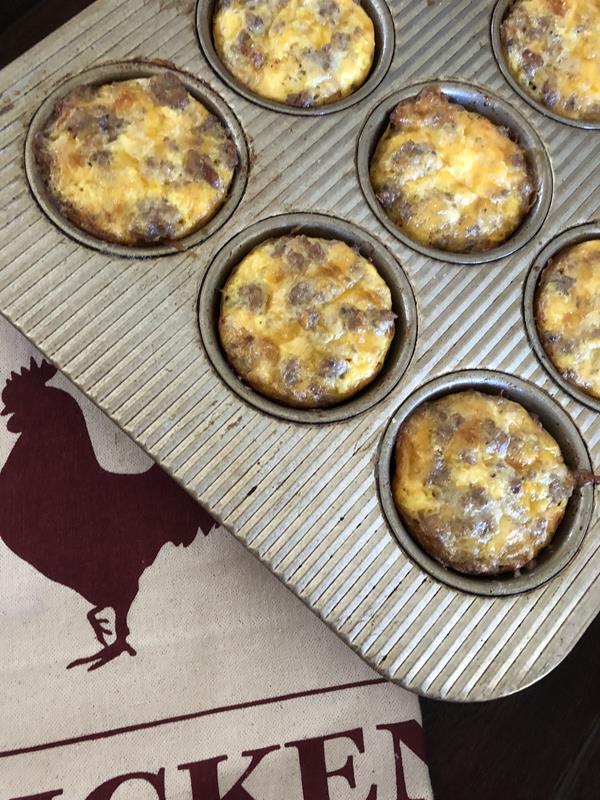 I usually make these with ground breakfast sausage, but you could also use bacon or ham. Use whatever you have on hand or get on sale for the meat.
You can also vary the cheese. I like to use a colby jack blend or a Mexican blend, but plain cheddar works also.
My favorite muffin pan:
USA Muffin Pan– This muffin pan is my favorite. Nothing sticks to it and cleaning it is so easy.
Need more easy breakfast recipes?
Egg and Potato Breakfast Muffins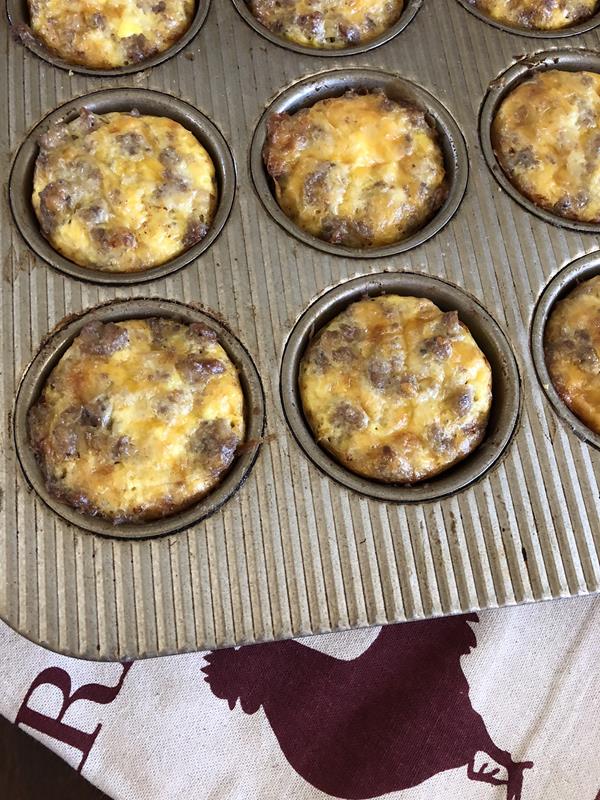 Egg and Potato Breakfast Muffins are an easy breakfast that can be made ahead.
Ingredients
1 pound ground breakfast sausage
3 tablespoons butter, melted
4 cups shredded hash browns, (I use the frozen ones that come in a bag and defrost them.)
1/4 teaspoon salt
2 cups shredded colby jack or cheddar cheese
6 eggs
Instructions
Preheat oven to 400 degrees.
Grease a 12 cup muffin tin and set aside.
In a skillet or pan brown sausage until down. Drain off fat and set aside.
In a bowl combine hash browns, butter and salt.
Divide mixture evenly between muffin cups.
Press onto sides and bottom of muffin cups.
Bake for 10 minutes.
While potatoes are baking crack eggs into a bowl and whisk until combined.
Add cheese and stir to combine.
When potatoes are done remove from oven and scoop cooked sausage into muffin cups dividing evenly.
Scoop or pour egg mixture over meat, dividing evenly between muffin cups.
Bake for 12-15 minutes or until eggs are set and done.
Let cool a few minutes, remove from muffin cups, and serve.
Store leftovers in fridge and reheat for serving. Or cool completely and freeze for easy breakfasts later on.
Notes
You can change up this recipe using ham or bacon in place of sausage. You can also use a different shredded cheese in place of the cheddar cheese.