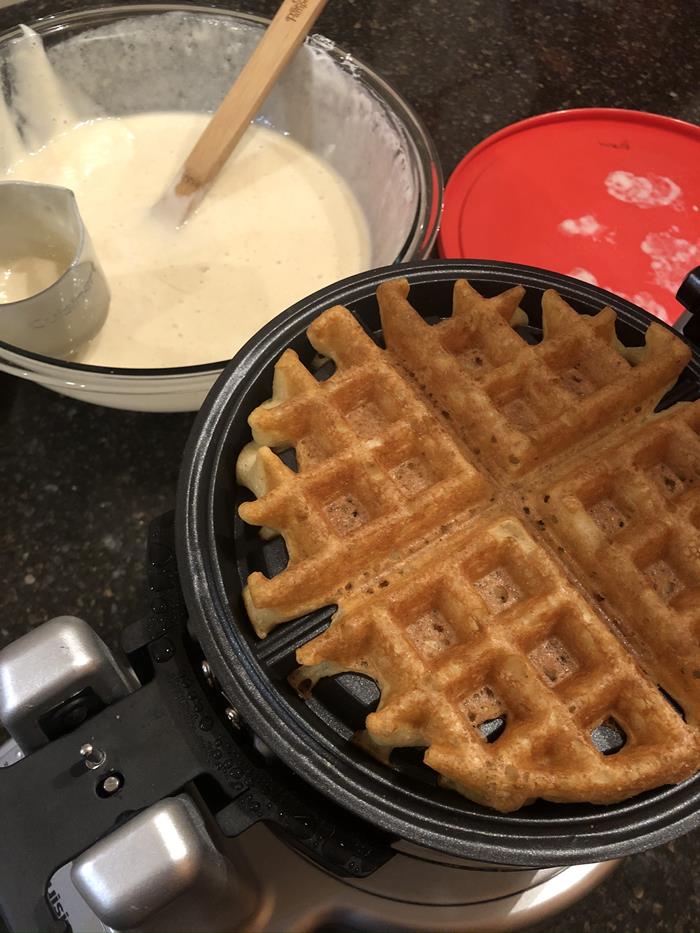 Happy Friday!
Yes, it is Friday. The days are all blending together right now, but I feel like our family is getting used to a new routine. I hope that yours is too.
Right now most of us are focusing on saving time and money in the kitchen. With everyone at home together there is a lot more cooking and baking to do.
I have been sharing what I have been cooking and baking, tips from readers, and lots of other things over in my Facebook group. I want the group to be helpful to readers.
I also want it to be a place that you can ask for help or share tips. Right now is a great time to help each other save time and money in the kitchen. I would love to have you join us. Just request to join and I will get you added.
Want to make those waffles pictured above? Those are my Mom's Overnight Waffles.
Several weeks ago my son asked me if I would teach him to make his favorite cookies. We hadn't gotten around to it until recently. Time at home together finally allowed us to make them.
My kids have grown up helping me in the kitchen. My daughters were cooking full recipes start to finish by the time they were twelve. By their early teens, they could cook a full dinner. But I haven't done a great job teaching my son to cook.
His older sisters cooked so he never really needed to do it. He probably could cook if he needed to because he has grown up around me cooking, but he needs some recipes he can make start to finish before he leaves home.
We started with one of his favorite cookies. They turned out great, and they were much easier to make than he realized. Next up is baked oatmeal. Then we are moving on to dinner recipes. We are taking advantage of all the extra time we have at home right now.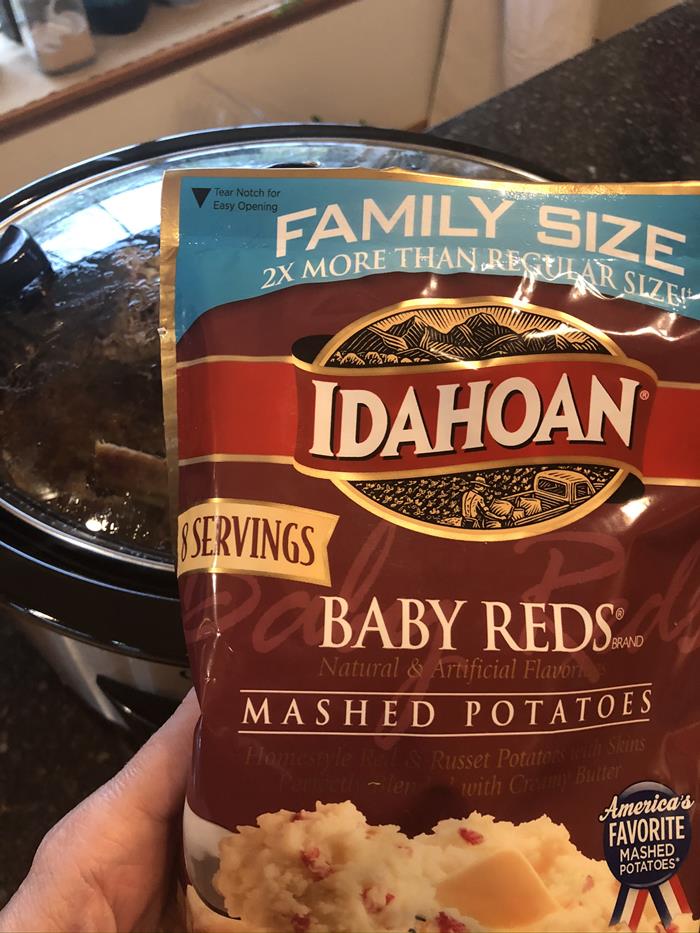 One day this week I cooked a roast in the crock pot and served it with some instant potatoes. I can't remember the last time I served my family instant potatoes, but I have a couple of packages and we are using what we have. I am pretty sure all our pantries and freezers will be much cleaner by the end of all this.
And any guess what my son said after he ate the instant mashed potatoes? It was basically mom these are so good. What did you do different? They are way better than the potatoes you normally make.
I guess that means that I will be serving instant mashed potatoes more often now. I prefer the real thing, but you can't get much easier than the instant ones.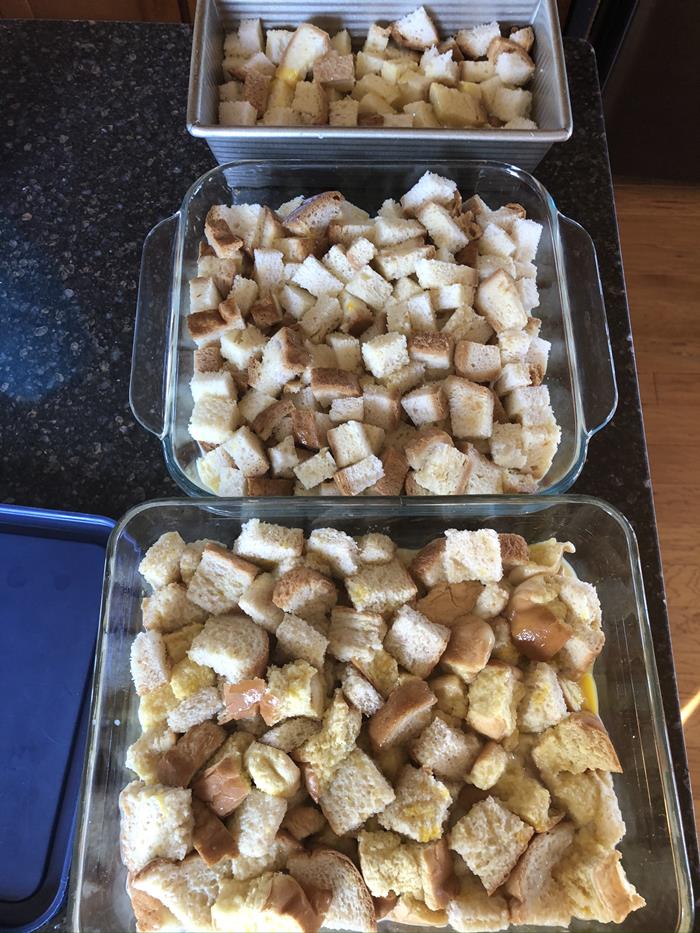 Breakfast casserole or overnight French toast casserole is a great way to use up bread and eggs and make them stretch. If you have never made breakfast casserole or overnight French toast they are kind of like a bread pudding.
There is a reason our grandmothers and great grandmothers used to make bread pudding. It is a great way to use up basic ingredients and make a few eggs stretch into a meal.
I realized that I had some gluten free bread that was kind of dry. I also had some hot dog buns that were still good but were expired and starting to dry out. And I had some milk that expired this week that I didn't want to freeze.
I knew Overnight French toast would be a great way to use them up. I made three pans. One gluten free dairy free, one gluten free, and one with a mix of regular bread and hot dog buns.
I made it a little different than normal and it was so good! I took pictures to share the recipe soon. If you need a french toast casserole to make right now I have shared a few of them over the years. You can find them here.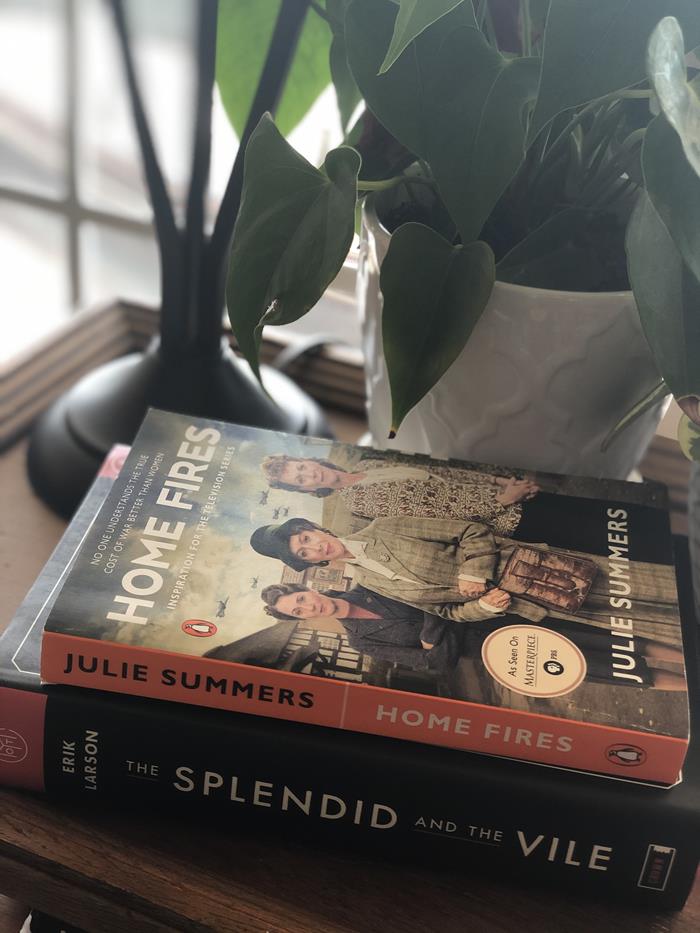 I thought I would get a lot of reading done since I was staying at home so much. That hasn't really happened. I kept picking up and putting down books, but then I picked up these two books about WWII. I have really enjoyed both of them.
I am only about a quarter of the way done with The Splendid and the Vile. It was my Book of the Month book and I have really enjoyed it so far. I am almost done with Home Fires and have also enjoyed it. It is about the WI in Great Britain during WWII.
There is something about reading about hardships and difficulties in the past that make our current hardships seem easier. Others have overcome much more difficult things and we can overcome this.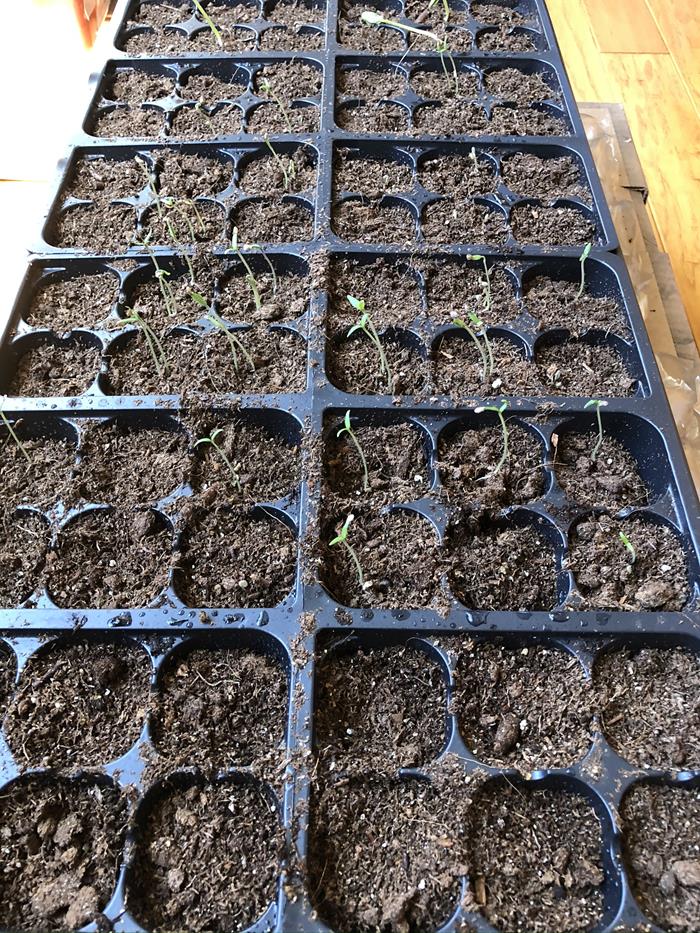 Growing up my parents always had a big garden and my mom canned all kinds of things. We have also had a garden most of our married life. Over the last few years we really scaled down our garden and the last two years we didn't plant anything at all. I needed a break from gardening. The reality is that I love the fresh food that comes from a garden, but I don't love gardening.
This year my knowledge and ability to garden made me realize that I should make it a priority again. So this year we are going to have a small garden. Well…maybe it will be a medium garden by the time we are done.
I figure that by July or August when it is 100+ degrees out I will either be thankful for my garden or I will wish I had never planted it. 🙂
How was your week? How are you keeping busy right now? What have you been cooking and baking?