Mom's overnight waffles are an inexpensive breakfast that is dairy free and easy to make gluten free.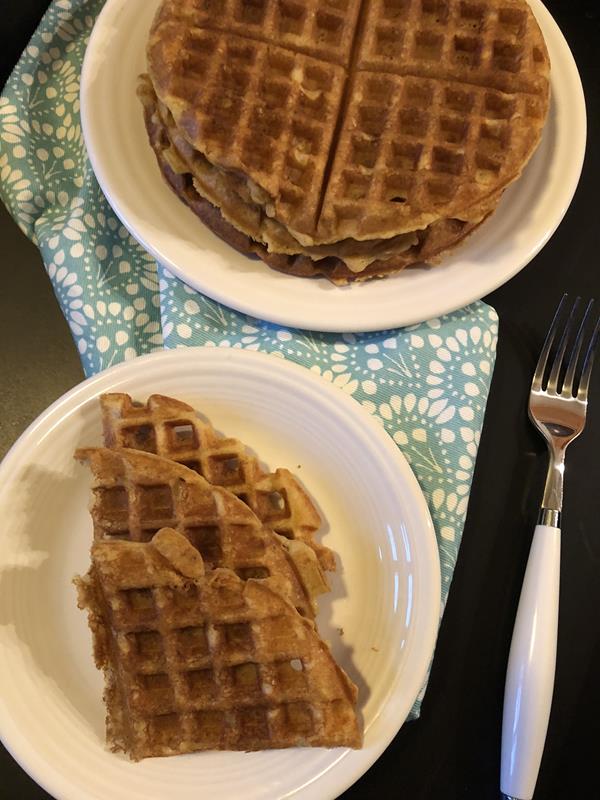 My mom is a pro at cooking easy inexpensive food. She has been cooking for years and for many of those years she was on a very limited budget.
There were four kids in my family. We had a limited budget and lived in a small town in the middle of nowhere. My mom often had to make due with what we had on hand when it came to meals.
Her overnight waffles are an example of how she made easy inexpensive meals for us everyday.
I don't remember eating a lot of waffles growing up. We ate pancakes far more than we did waffles. But when we had waffles my mom made this recipe.
She called them sourdough waffles. I call them overnight waffles because they are not a traditional sourdough waffle.
Instead of using a sourdough starter you make part of the batter the night before and finish it off in the morning. The overnight rise does give them a sourdough taste, which is probably why my mom always called them sourdough waffles.
The one thing I love about these waffles is that they are naturally dairy free. My daughter that eats dairy free loves it when I make these because she can have them without having to change up the recipe.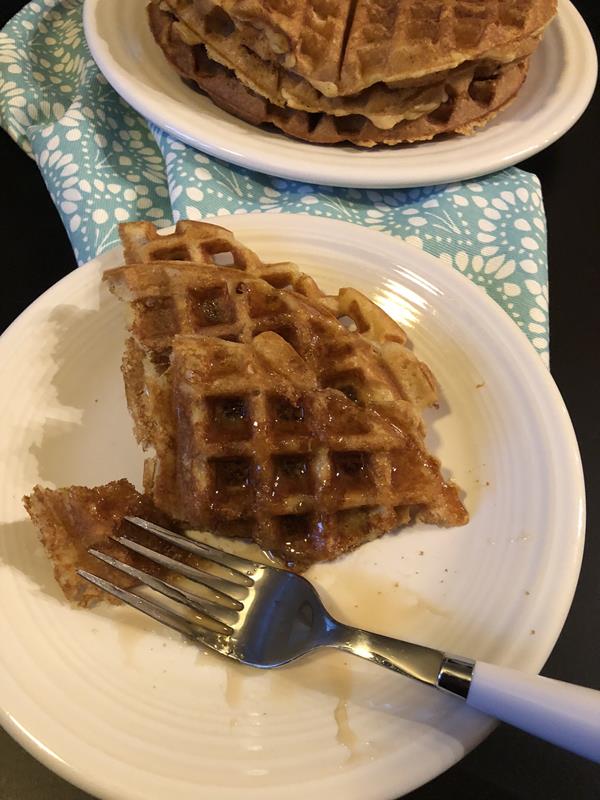 My mom didn't make these dairy free because she had to. My sisters and I all grew up eating dairy. My mom made them dairy free because it was less expensive to make. When you are feeding a family on a limited budget that is a good thing.
The fact that these are dairy free and delicious makes them even better for those that need to eat dairy free.
I have been making this recipe for years. Sometimes I make it in a regular waffle iron and sometimes I make it in my Belgian waffle maker. It works both ways.
I now make it gluten free by using Bob's Red Mill 1 to 1 gluten free flour blend. They are turn out delicious gluten free. And yes that means they can be made as a gluten free dairy free waffle.
Need more waffle recipes?
Yield: 8 Servings
Overnight Waffles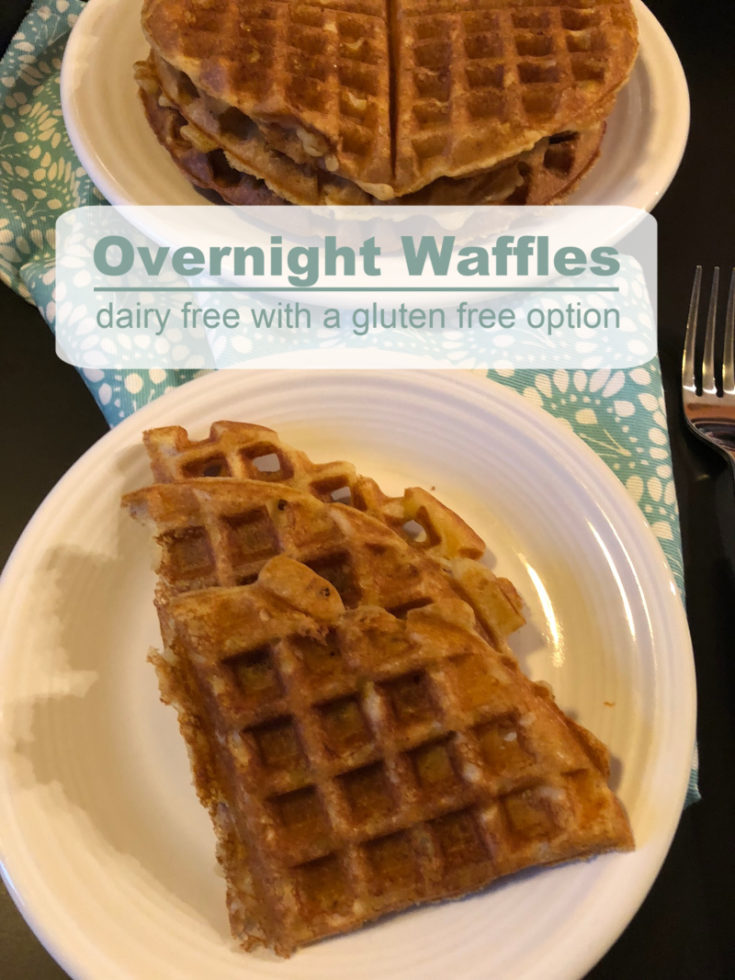 Easy inexpensive breakfast that is dairy free and can be made gluten free.
Ingredients
Make Ahead
2 cups flour (for gluten free waffles use Bob's Red Mill 1 to 1 GF blend)
2 cups water
1 tablespoon active dry yeast
When Ready to Cook
2 eggs
1/2 teaspoon salt
1 teaspoon baking soda
2 tablespoons sugar
1/4 cup oil
Instructions
The night before, or 6- 8 hours ahead of time:
In a glass, plastic, or stoneware bowl, (Use anything but metal because it rises better in a nonmetal bowl) mix together the flour, water, and yeast. Stir to combine well. ( You can use Bob's Red Mill 1 to 1 Gluten Free Flour blend in place of regular flour.)
Cover and let sit overnight on the counter. You do not need to refrigerate the batter just leave out on the counter to rise.
In the morning:
Add eggs, salt, baking soda, sugar, and oil to the batter and stir to combine well.
Cook using a waffle iron as directed.
Notes
This can be made using a gluten free flour blend. I have used Bob's Red Mill 1 to 1 Gluten Free Flour blend and it turns out great. I am sure other gluten free blends would work, but I have not tried them.
Nutrition Information:
Yield:
8
Serving Size:
1
Amount Per Serving:
Calories:

225
Total Fat:

9g
Saturated Fat:

1g
Trans Fat:

0g
Unsaturated Fat:

8g
Cholesterol:

47mg
Sodium:

339mg
Carbohydrates:

30g
Fiber:

1g
Sugar:

3g
Protein:

6g