Fresh from the orchard peaches!!
There has been so much about this summer that hasn't been normal, and I have struggled with it the last few weeks. Our annual trip to the peach orchard was just what I needed.
It is a simple tradition that we could still do in the middle of a strange summer. Plus we were able to support a small business that is struggling like everyone else right now.
If you are struggling, look for something, even if it is small, to find joy in right now. There is still much to be thankful for in the middle of all this craziness.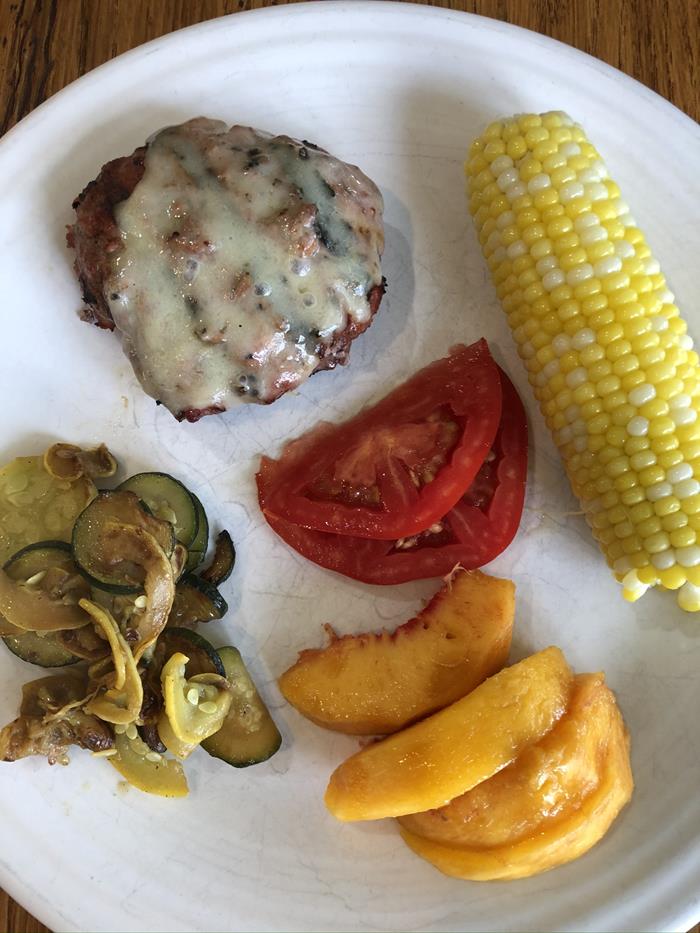 This is not the best picture but it is summer on a plate. It pretty much sums up most of our meals right now.
A simple grilled burger with garden fresh tomatoes and vegetables. Fresh from the orchard peaches and corn cooked in the Instant Pot.
This might look like a delicious summer salad, but it wasn't. I was trying something new and the flavors just didn't work. We like my spinach strawberry salad, so I was hopeful a similar combination with peaches would work. It didn't. Yes, I have cooking disasters too.
I think the problem was the dressing. The pumpkin seeds also didn't work. I am going to try again with a different dressing to see if I can come up flavors that will go well together.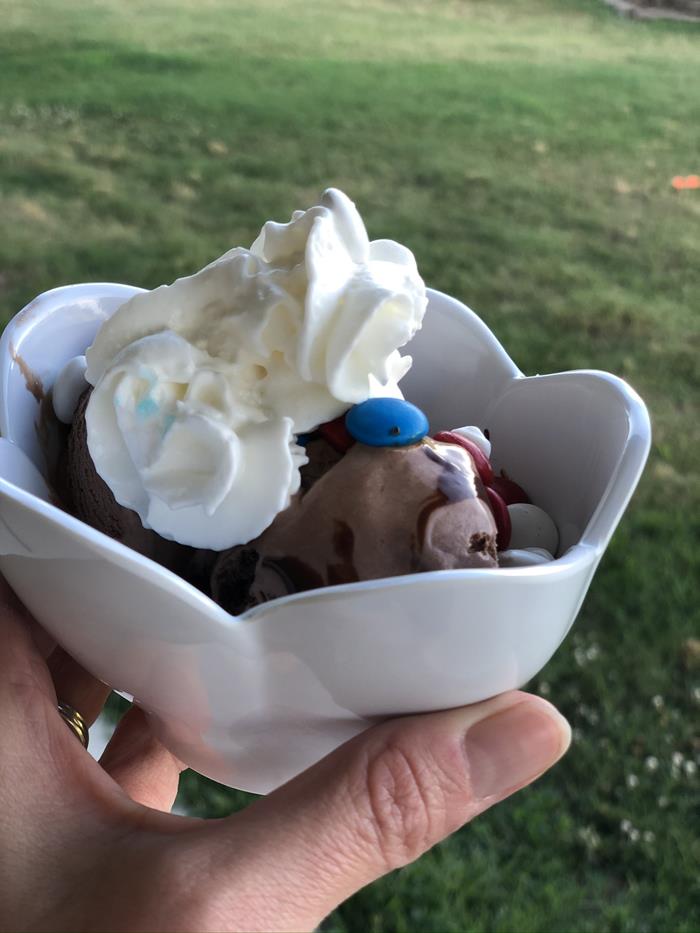 I shared this on Instagram for the 4th of July. If you need an easy dessert for just about any holiday try M&M ice cream sundaes.
Ice cream, chocolate sauce, whipped cream, and M&M's. You can use holiday or regular M&M's. It is an easy dessert that kids and adults love.
My reading life the last few months has contained way more fiction than I normally read. When life is stressful I tend to pick up easier fun to read books.
If you feel the same way right now, I shared a list of books the read like a Hallmark movie over on From Our Bookshelf. It contains some of my recent reads along with some books that I have enjoyed in the past.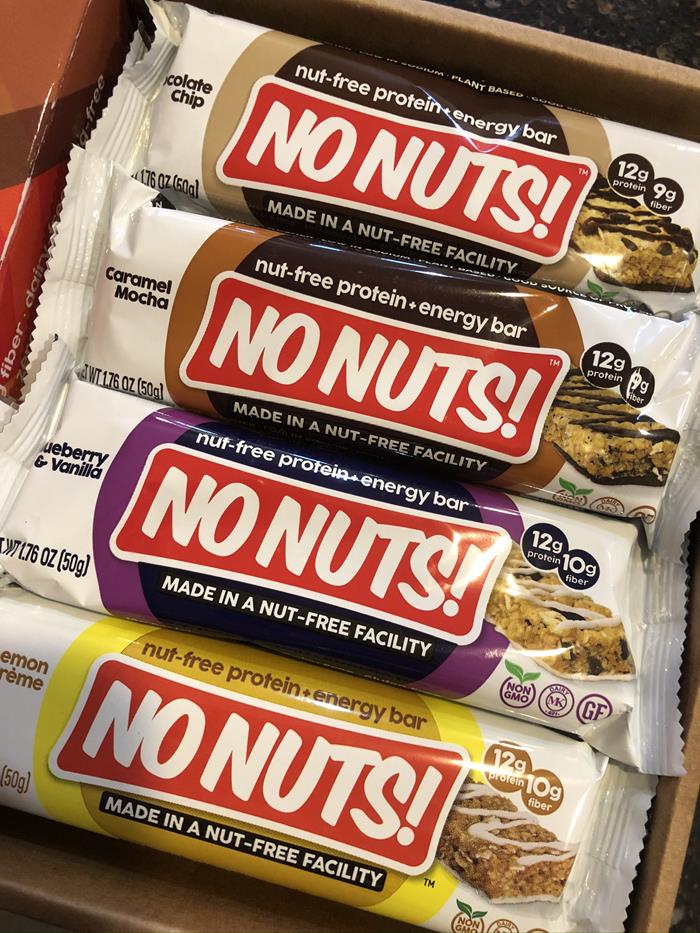 Over the last few months we have had a lot of trouble finding our favorite allergy friendly products. Nut free protein bars have been the hardest.
My daughter likes to keep them on hand for quick breakfasts and lunches, but the brands that we liked have been out of stock everywhere.
I ordered some No Nuts protein bars from Amazon. They were one of the only nut free protein bars that I could find so we decided to give them a try. They are really good. Not cheap, but good. If you are looking for a nut free protein bars you might want to try these.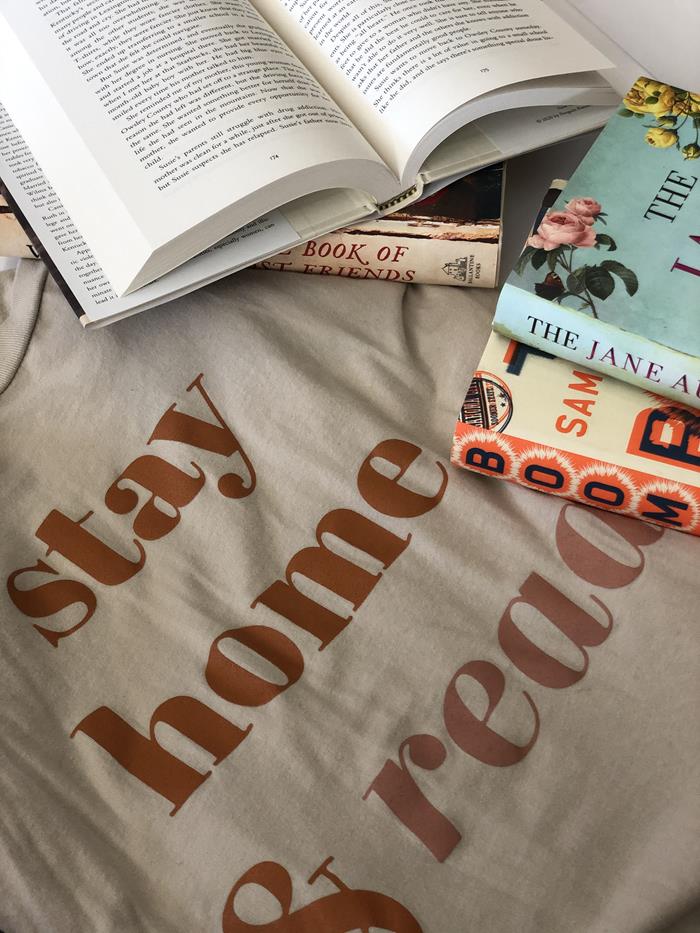 Stay home and read pretty much sums up my weekend plans. So many things have been canceled, but reading hasn't been. 🙂 Yes, that is me trying to focus on the positives right now.
The t-shirt is from Bookshelf Tees. I have several of their t-shirts and love them. That isn't a sponsored link. Bookshelf Tees has no clue who I am, but my daughter and I love their shirts. And I love being able to support a small business, especially right now.
I hope you have a great weekend!