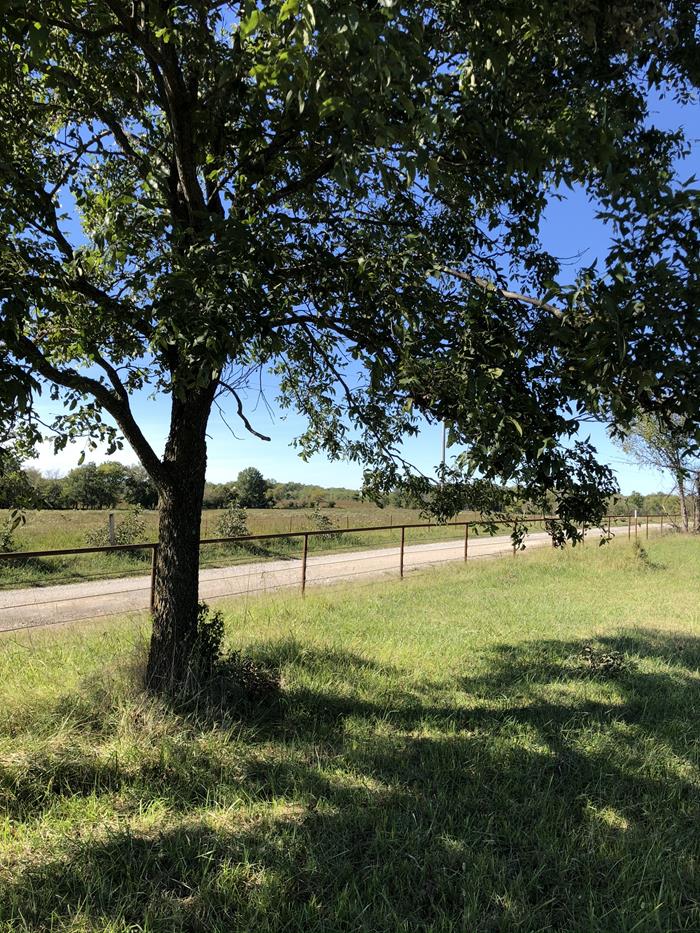 It is time for another everyday adventures!
It has finally cooled down a little bit here in Oklahoma and I am enjoying it. It is my favorite time of year to go for a walk.
I have been going for a walk almost every day. Getting outside, even if it is just for a short time, helps me so much.
Oven tacos have been on the menu plan a lot lately. With the cooler weather I am using my oven more. That means recipes like oven tacos are back on the menu plan.
If you have never tried my oven tacos you need to! I first shared this recipe about ten years ago. It has been one of my most popular recipes for years.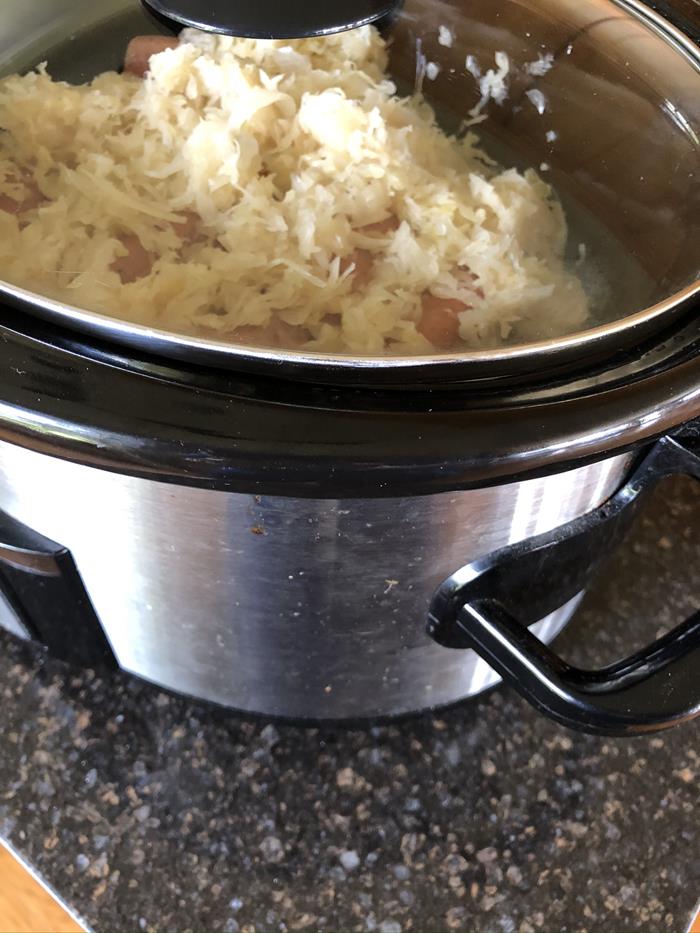 I posted this picture of sausage and sauerkraut in the crock pot in my Facebook group and I loved all the answers I got about sauerkraut so I decided to share it here too.
Dinner one night recently was sausage and sauerkraut in the crockpot. In keeping it real life I will admit that I really dislike this dinner. My husband and two girls love it though so I occasionally make it.
It is easy to make with just two ingredients so at least it takes no time to make. It is kielbasa sausage and about 4 cups sauerkraut cooked on low for 4 or so hours.
Since I am not a fan of sauerkraut I think I will eat leftovers for dinner. I think sauerkraut is often is one of those things that you either really love or really hate. Do you love it or are you like me and avoid it?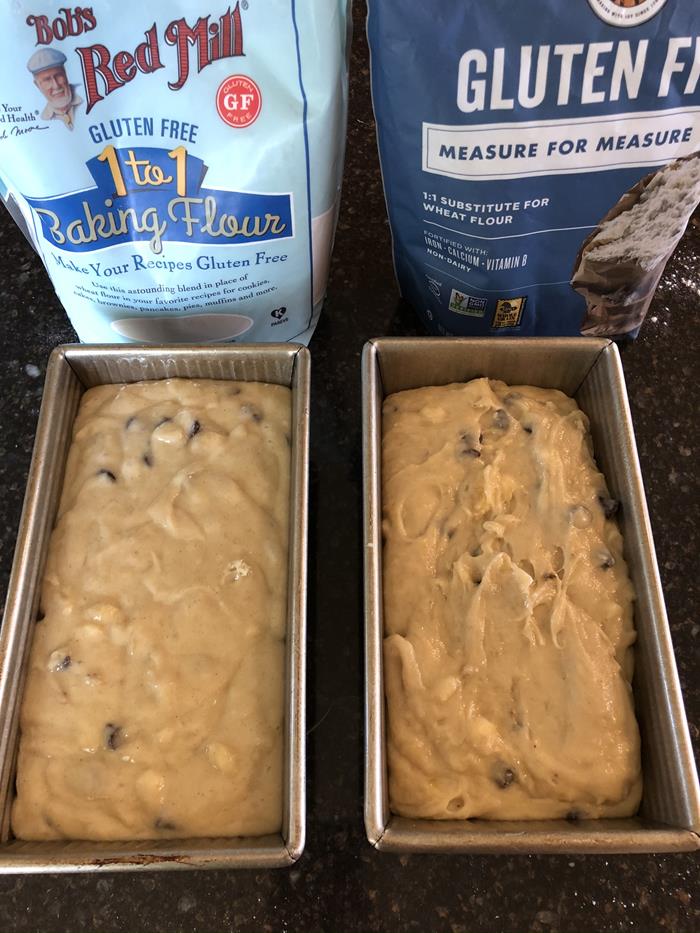 I have been doing some work over on GF Kitchen Adventures. I have been sharing all kinds of recipes and gluten free tips. After testing several gluten free blends I shared the best flour for gluten free banana bread.
We also did a redesign on the site to make it easier to find recipes. I am working on adding more gluten free recipes to it. I love the redesign and the new recipe index. We have a few things to still work on, but I love it so far.
My gluten free recipes here are not going anywhere, I am just working on making GF Kitchen Adventures a place with a lot of gluten free tips, more gluten free specific information, and more recipes that have detailed instructions for gluten free. You can also find all my gluten free ebooks there.
It has been a while since I shared a puppy picture! Remember the two dogs that we got back in March?
They are not so little anymore. I got asked a lot of questions about them last time I shared a picture. The black one is a mixed breed.
We are not sure what all he is because we don't think the owners were being 100% honest about what he was. However, besides being a typical puppy, he is a great dog.
It is a good thing he is cute though because I am ready to be done with the puppy stage. 🙂
The other dog that we got back in March is my daughter's dog. He is a great dog, but is much more hyper than the other one. They are quite the pair and can get into all sorts of trouble together.
I am not sure what I was thinking when I agreed to get two puppies at the same time…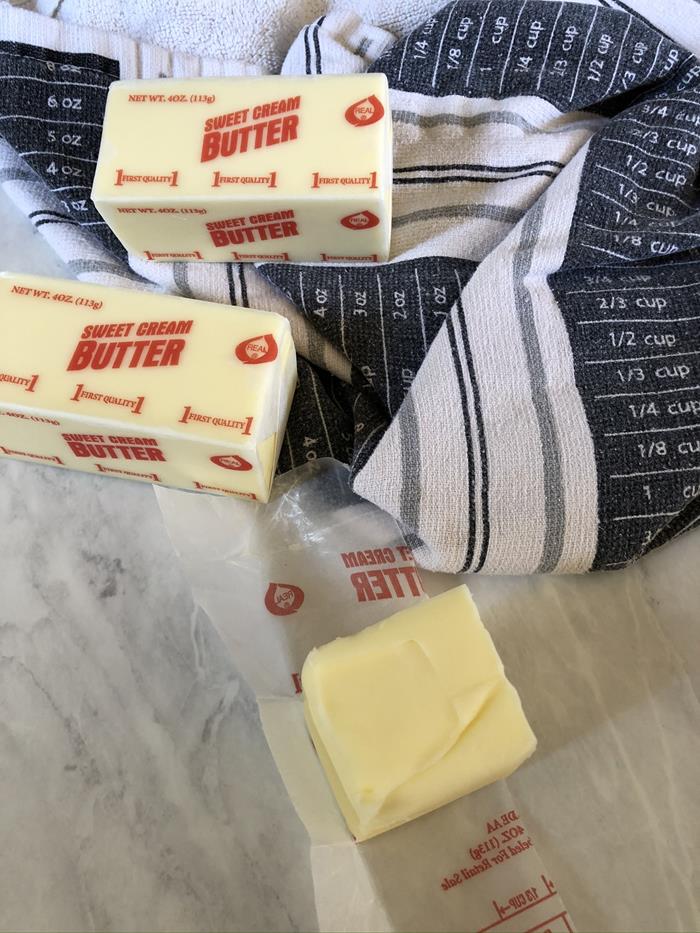 I have been working on updating some old kitchen tips posts. I used to do weekly kitchen tips so I have quite a few in the archives. This week I updated my What is Oleo post. Do you know what oleo is? It is not butter.
I hope that your weekend includes some fall weather and some delicious fall food!