One Pot Stove Top Macaroni and Cheese is a simple and delicious dinner. It is easy to make and contains just five ingredients.
It is no secret that I love quick and easy meals. Isn't that what most of us want and need? We need to get dinner on the table using basic ingredients without spending hours in the kitchen.
Simple recipes using everyday ingredients are the type of recipes that I have been sharing for years.
Macaroni and cheese is one of my go to meals when it comes to a quick and easy dinner. It is one of my back up meals when my day doesn't go as planned or when I forget to defrost meat for dinner.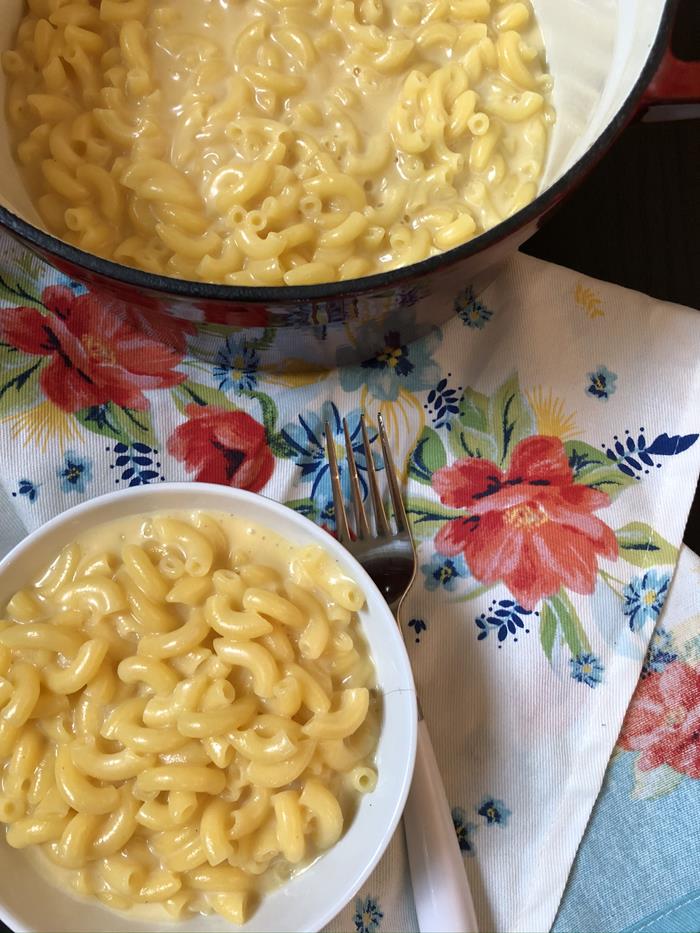 The beauty of macaroni and cheese though is that it can be a main dish or a side dish.
You can stir some meat into it or you can serve it just as it is for a main dish. You can add salad or fruit to the side, but you don't have to.
Macaroni and cheese also makes a great side dish. I prefer it as a main dish, but it also works for a side dish to go with a meal like crock pot chicken legs or bbq pork.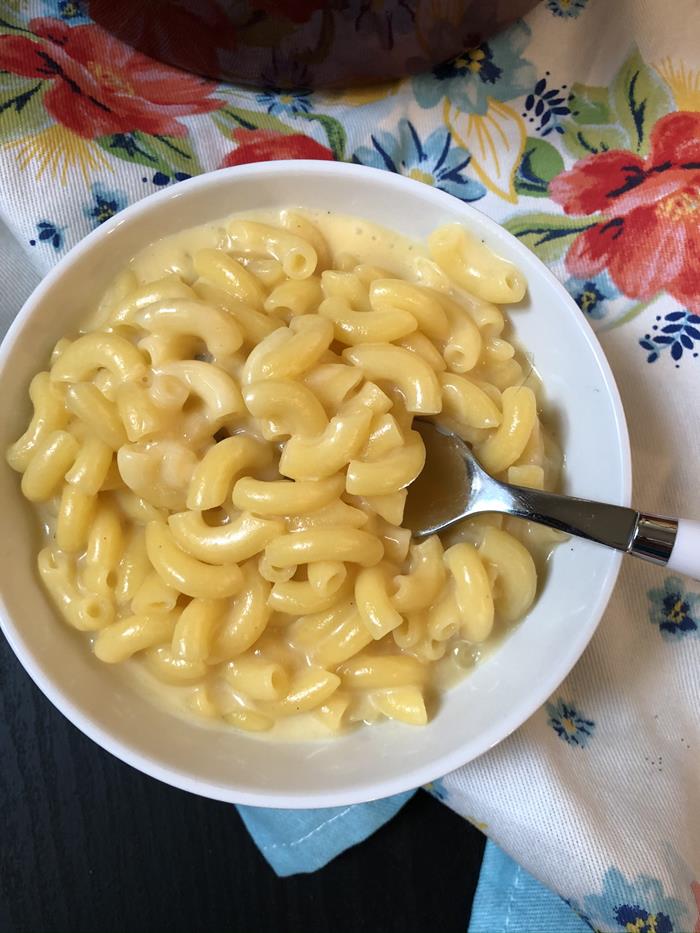 How do you make macaroni and cheese gluten free?
Macaroni and cheese is easy to make gluten free. All you have to do is use your favorite gluten free pasta and read labels on the other ingredients to be sure that they are gluten free.
What do you need to make homemade macaroni and cheese?
My recipe for stovetop macaroni and cheese is slightly different. It uses basic pantry ingredients, but I do change it up slightly. I make it all in one pot and I don't drain the pasta. I also use broth to add an extra depth of flavor.
broth
pasta
milk
cheese
butter
Yield: 6 servings
One Pot Stove Top Macaroni and Cheese
One pot stove top macaroni and cheese is an easy recipe that uses only five basic ingredients.
Ingredients
1- 14 ounce can chicken broth
1 1/4 cups water
2 cups elbow macaroni or gluten free elbow macaroni
3/4 cup milk
2 cups shredded cheese, colby jack or cheddar
1 tablespoon butter
Instructions
In a medium pan heat broth and water. Bring to a boil.
Add pasta. Reduce to medium low and cook for 8-9 minutes or until pasta is tender and the majority of the liquid is gone. Stir occasionally.
Stir in milk, cheese, and butter.
Cook over low heat, stirring until cheese and butter are melted. It will thicken some as it cools.
Notes
You can change this up by using different cheeses. A mix of different cheese works well.