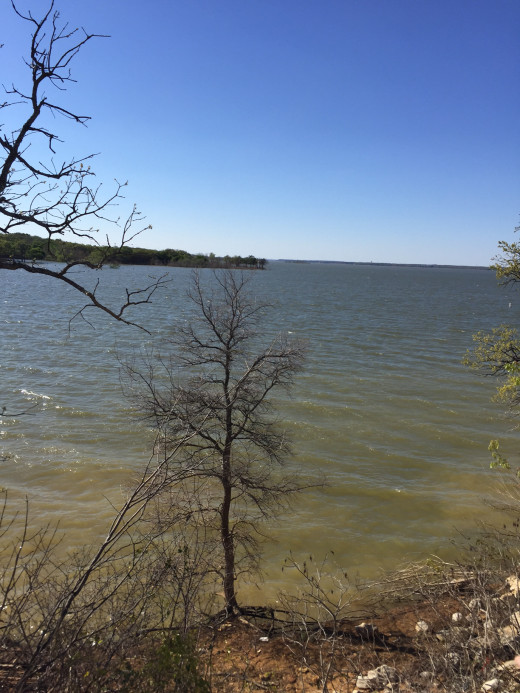 My husband and I made a quick trip to Texas recently. He had a dinner meeting in Dallas one night and the rest of time we had nothing planned. We relaxed and had fun.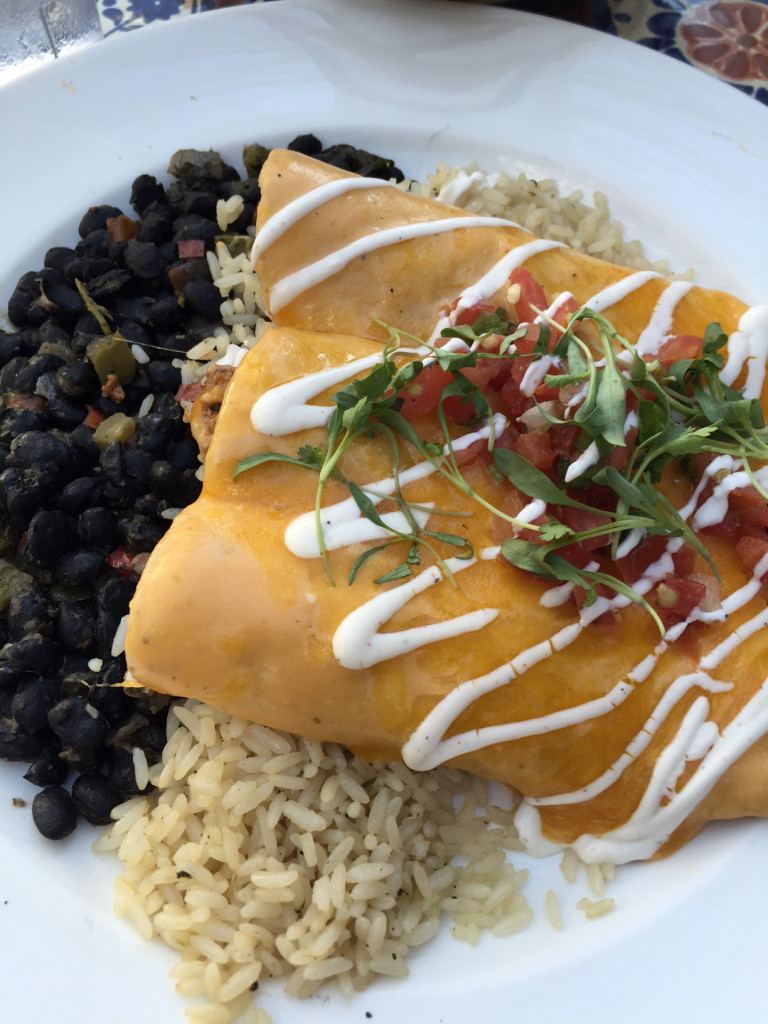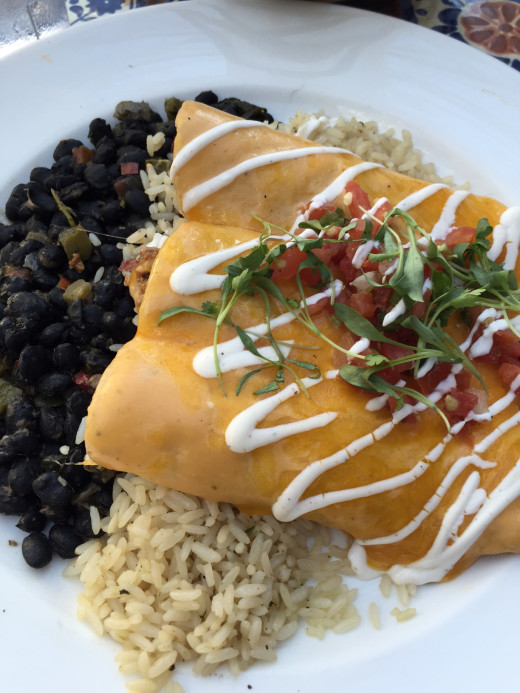 We had some great food. Including the meal above which was totally gluten free and delicious. I love visiting Dallas. Not because it is a big city. I actually don't think I would enjoy living there, I am not a big city girl, but because it is so easy to eat gluten free in Dallas. Big cities are the best for gluten free allergy friendly eating.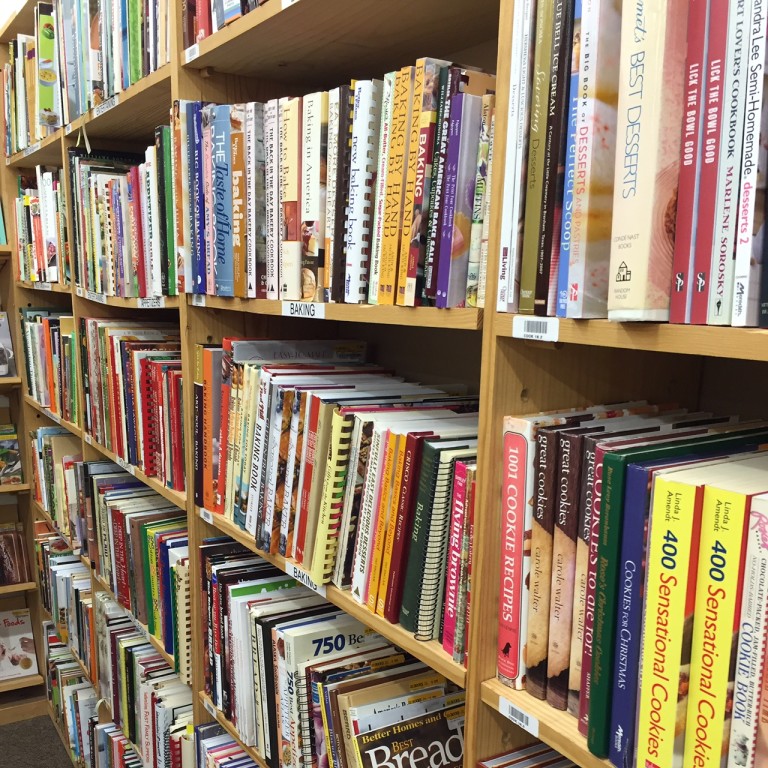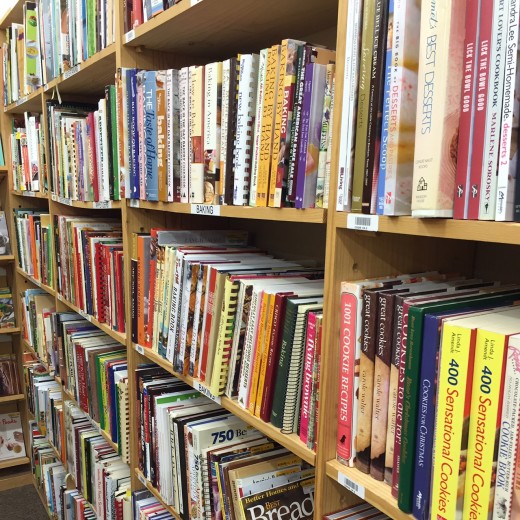 We also went to Half Price Books when we were in Texas. You probably know by now that we love to read. We are a family of readers. My husband and I love going to used book stores to just browse and look at books. We had never been to Half Price Books, so we decided to stop by one.
Well we quickly learned why everyone loves Half Price Books. We loved it too. And we realized that it is a dangerous place for book lovers! There are so many good books there and it is so well organized. I was actually good and did not buy any cookbooks. I can't say that about the rest of the books there. I bought plenty of them, but I did not get one new cookbook. 🙂
We don't have Half Price Books in our area, but there is a couple of them in Oklahoma City, so I know where we will be stopping next time we are in the OKC area.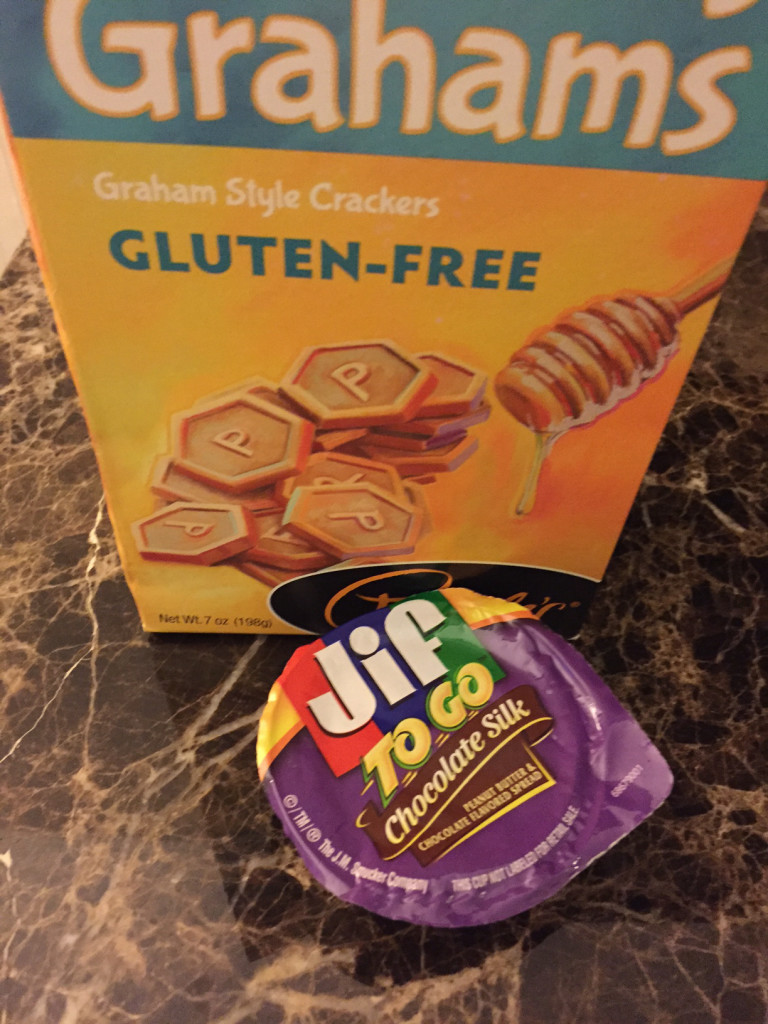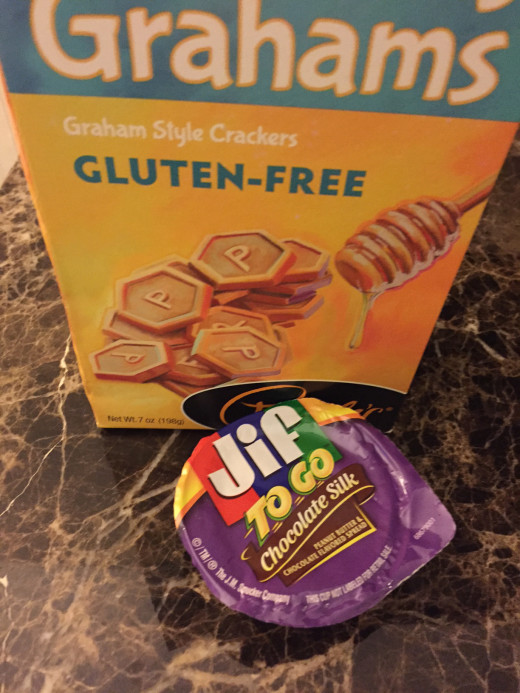 Since our kids were not with us we decided it was a great time to splurge on some peanut butter and tree nuts. Yes, we totally took graham crackers and little packs of Jif into the hotel. So very good!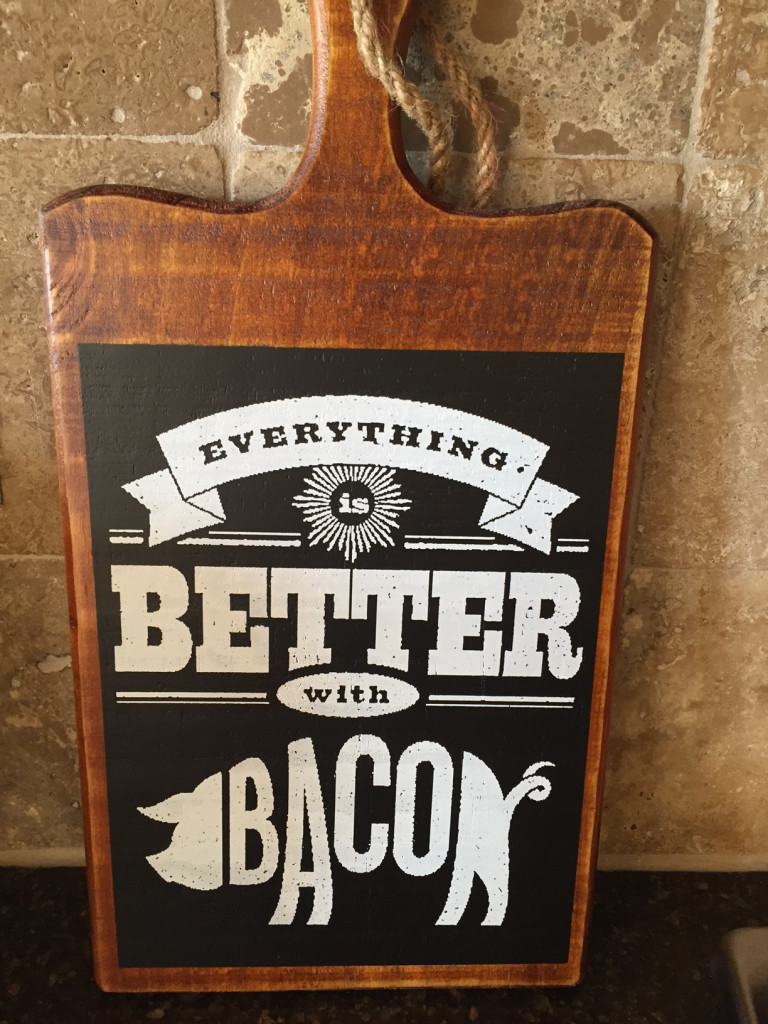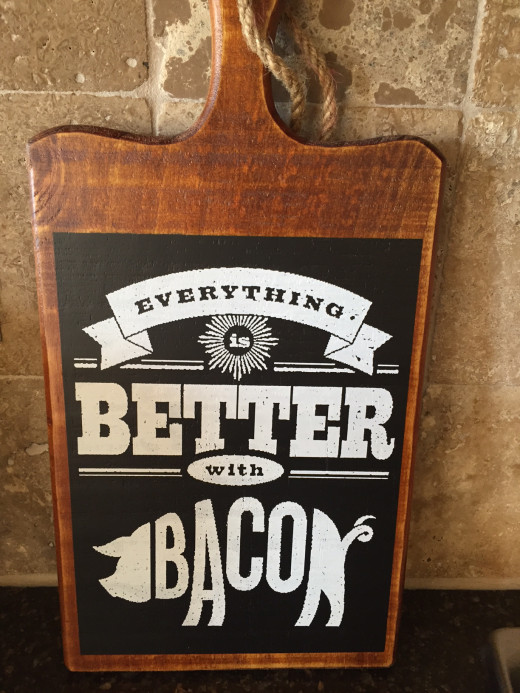 I also bought this when I was in Texas. I am not sure where I am going to put it, but I loved it and it made me smile. Because really pretty much everything is better with bacon!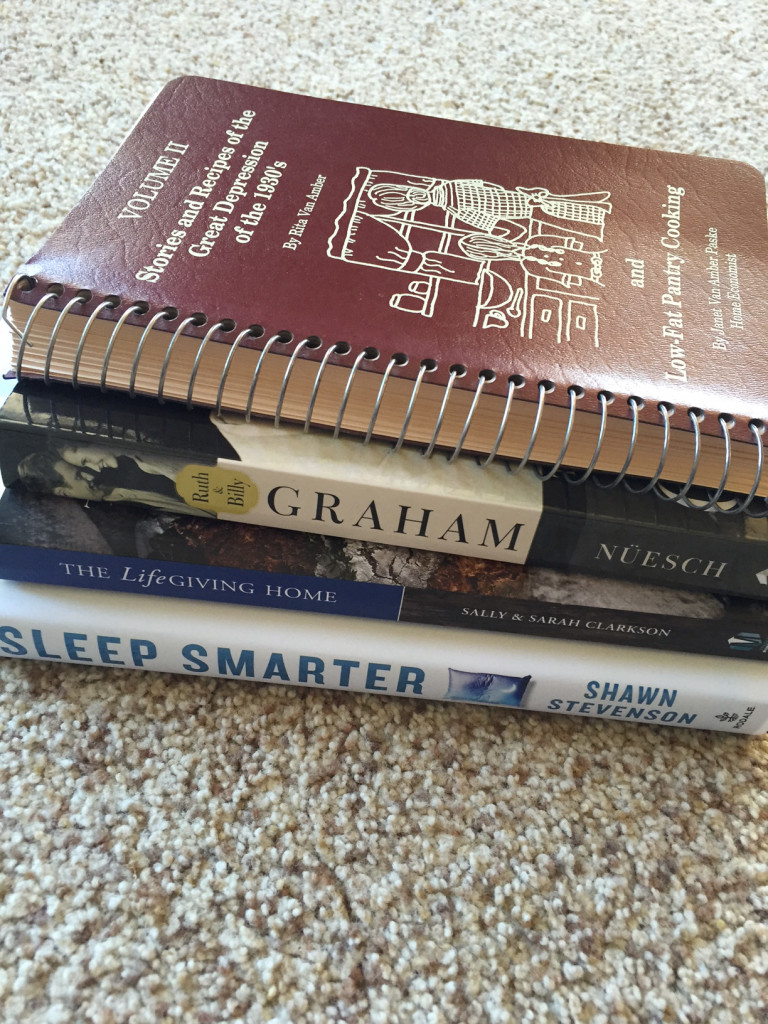 I also wanted to do a quick update on my book list that I shared a few weeks ago. I finished one of the books and decided to share a little more about it now that I have finished it.
When I first started the book The Life Giving Home I liked it. About half way through the book I still liked it, but felt like I might have enjoyed it more at a different stage of my life. I kept reading it though because I felt like I should read it.
The book was taking me awhile to get through and last weekend I finally just forced myself to finish it. Yes, forced myself. I thought I needed to give an update because more I read it, the less I enjoyed it. By the end of the book I was so ready to be done with it. It is not that it was a bad book, just not one of my favorite books.
So, why am I sharing this? Because if you read other blogs, especially Christian mom blogs, you will hear people raving about this book right now. It seems like everyone is loving this or at least it felt like that for me. I kept thinking I needed to love this book and something was wrong with me for not loving it. But then Stacy shared her thoughts on the book and I was relieved to know I was not the only one that did not love it.
It is not that it is a bad book or that I want to give it a bad review. It just didn't impact me like it did others.
The reality is that it is okay not to love a book that everyone else loves. Different books affect different people. And what we enjoy at one stage of life we might not enjoy at another stage of life.
If you loved this book great. If you didn't love it, don't feel bad.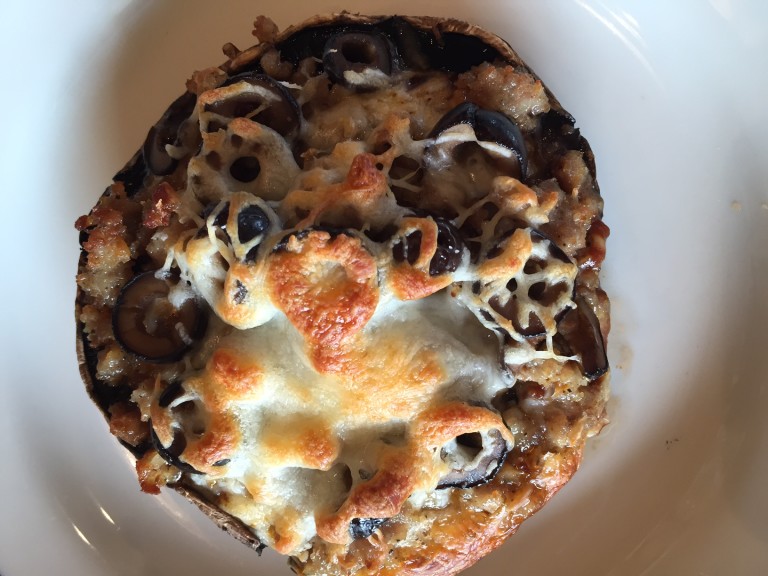 This is a terrible picture, but it was so good that I wanted to tell you about it. My husband was recently given a bunch of portobello mushrooms. Since I love to cook I was thrilled to have them.
The person that gave them to my husband said that we had to make mushroom pizzas out of them. I had never had them, but decided to give them a try. They were so easy and so good!
Now if you are like my son and hate mushrooms this is probably not for you, but if you love mushrooms you will love these.
I need to make them again so I can take better pictures and do a whole post on them, but here is basically what I did.
I cleaned them and took any remaining stem off. I put them on a cookie sheet and baked them at 400 degrees for 6 minutes. I took them out spread a little sauce on them and topped them with cooked sausage, olives, and cheese. I put them back in the oven for about 18 minutes or until the cheese was browned and the mushroom was tender.
So easy and so good! And it was a simple way to make gluten free pizza.
I hope you all have a great weekend!