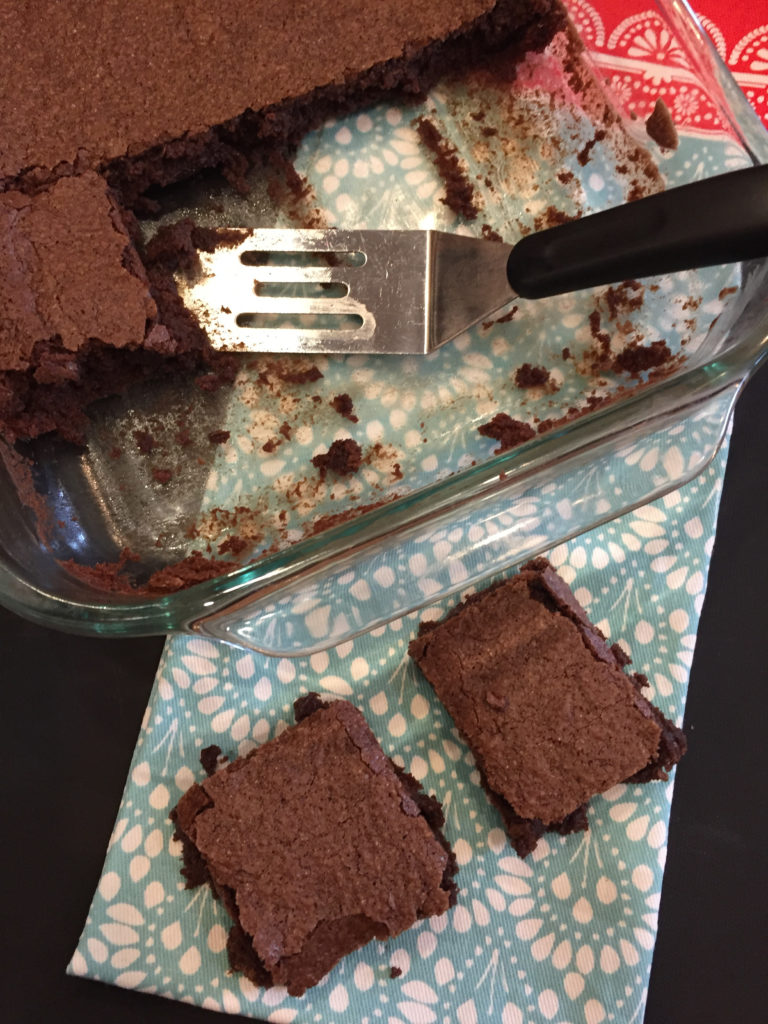 This summer we redid our back patio and yard area. We took out the old deck, which was rotting, and replaced it with a covered patio area. It is almost done and I love it! We paid to have the majority of the work done because we are not DIY type people. However, we decided that we could easily do the sod part of the yard ourselves.
Monday six pallets of sod were delivered to our house. My son, oldest daughter, and I spent the day putting it down. By the end of the day I was wondering why in the world I thought doing it ourselves was a good idea.
I woke up Tuesday feeling old and out of shape. 🙂 Plus my allergies didn't really like all that grass, dust, and dirt. At least the yard looks nice and we will appreciate it more since we did the work ourselves. I don't have a desire to do that job again anytime soon! Landscaping work is hard work!
What I am Cooking
1. My son made brownies last week! My kids have always helped in the kitchen especially my girls. They love to cook and bake. My son on the other hand hasn't spent as much time in the kitchen. He helps, but it has mainly been in the form of chores. The kind of help that I make him do, not that he wants to do. He knows how to make pancakes and that is about it.
The last few weeks though he has really shown an interest in cooking. Baking desserts to be more specific. So far he has made cookies and brownies. He made them from start to finish all by himself. I would love to show him how to cook all kinds of things, because boys need to know how to cook just as much as girls, but let's face it cooking dinner is not as fun as dessert. So I will take what I can get for now and we are baking desserts. We will move on to dinner when he shows more interest in it.
2. We are also eating a lot of soup. I love soup this time of year. This is my new favorite soup.
3. We are having a group of friends over for dinner this weekend and I am serving breakfast for dinner. Yes, I am. It is easy, semi- inexpensive, and fun to serve a crowd. I am thinking about making some chocolate chip muffins as part of the meal. Everyone loves chocolate right?!
Maybe I will do a whole post on easy and inexpensive entertaining. Entertaining doesn't have to be expensive or hard. It isn't all about the food. It is about the fun and the fellowship. Keep it simple. People are there for the time together not just the food.
What I am Loving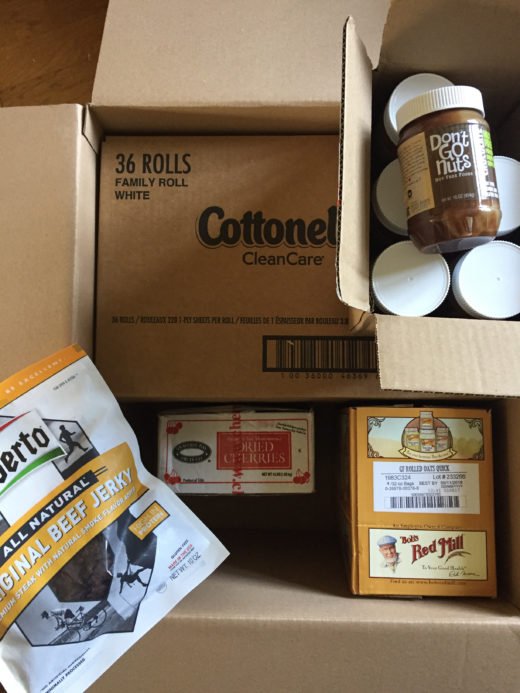 1. I LOVE Amazon subscribe and save! It is a great way to get things I love for a great price without going to the store. My monthly order ranges from toilet paper and dried fruit to all kinds of gluten free and allergy friendly products. I think I am going to start doing a monthly unboxing video in my Everyday Adventures Facebook group. If you are not part of that group be sure to join. Just request an invite and I will get you added.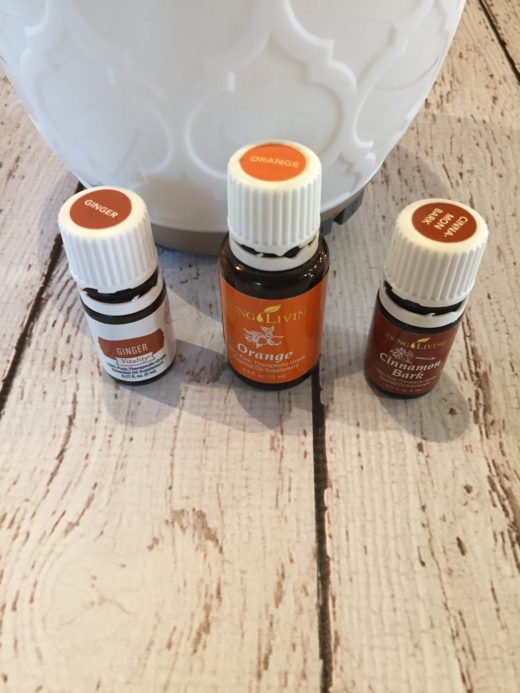 2. I am loving this essential oil combination in my diffuser. I love the smell of candles, but I gave them up a long time ago because they bothered my daughter and I.
I miss the candle smell though, so I love diffusing essential oils to make my house smell wonderful and create a relaxing atmosphere. I am extremely picky on what I diffuse when it comes to essential oils though.
I stick to Young Living's oils and love to diffuse the minty and citrus oils, Thieves, and a few other Young Living Oils. The combination of orange, cinnamon bark, and ginger is one of my favorites for fall! Just one or two drops of each in the diffuser and my house smells so good! If you haven't tried it, you need to!
What I am Reading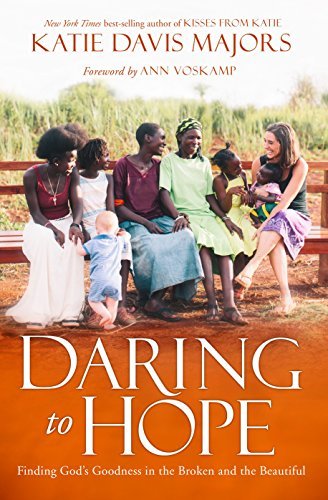 I finished Daring to Hope the other day and it is a great read. My girls and I all read Kisses For Katie several years ago and loved it. When we had the opportunity to receive a review copy of Daring to Hope, it was easy to say yes. Katie does such a good job in this book of sharing hope, love, and God's grace during trials and difficulties.
The book is also a reminder of how spoiled Americans are and how much we take for granted. Even during tough times, we have so much to be thankful for. If you enjoy non-fiction, I highly recommend both Kisses For Katie and Daring to Hope
A Few Places You Can Find Me