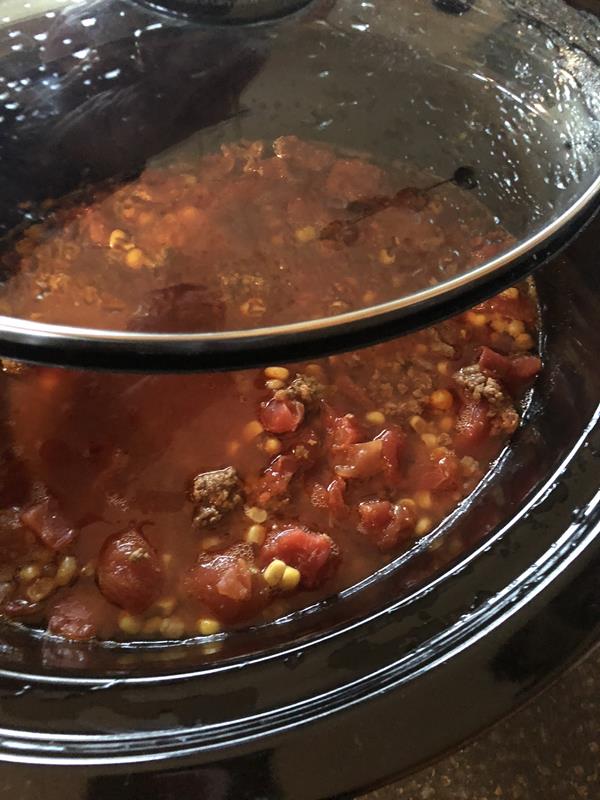 Fall means soup weather! I love soup. It is a great one pot meal. Not all soups require only one pot, but many do. It is also usually a meal by itself. You can add bread or salad, but you don't have to.
I recently made my taco soup without beans in the slow cooker using up some leftover taco meat. It was delicious and was a great way to make that last little bit of leftover meat stretch to make a full meal.
It is also November which means all kinds of holiday cooking and baking.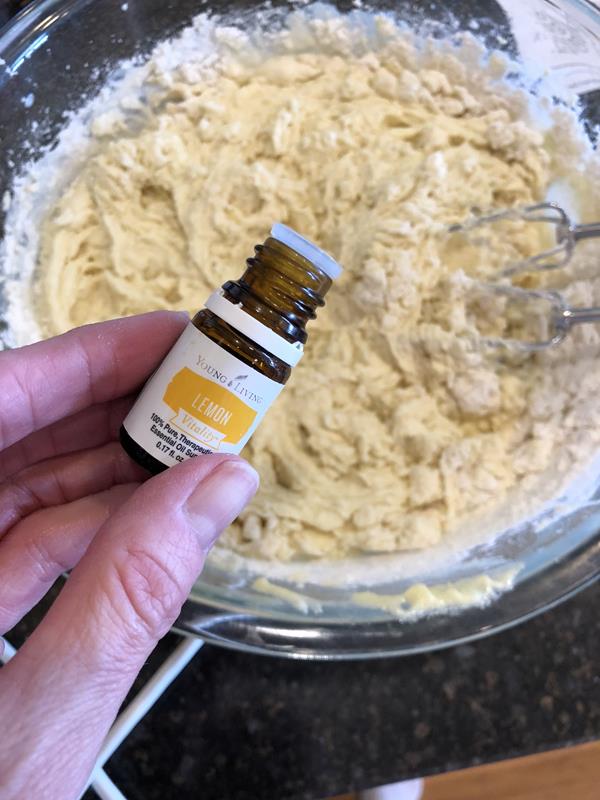 I have mentioned before that I love lemon essential oil for all kinds of things, but I find myself using it in the kitchen so much more this time of year. I made both lemon cake and lemon bread recently and added in a few drops of Lemon Vitality oil to give them an even more intense lemon flavor. They were both delicious!
I also added a couple of drops to the glaze which was so good. If you love lemon, you would love Lemon Vitality oil in cooking and baking. It makes lemon recipes even better! (Never heard of Lemon Vitality Oil? Email me and I will tell you more about why I love it.)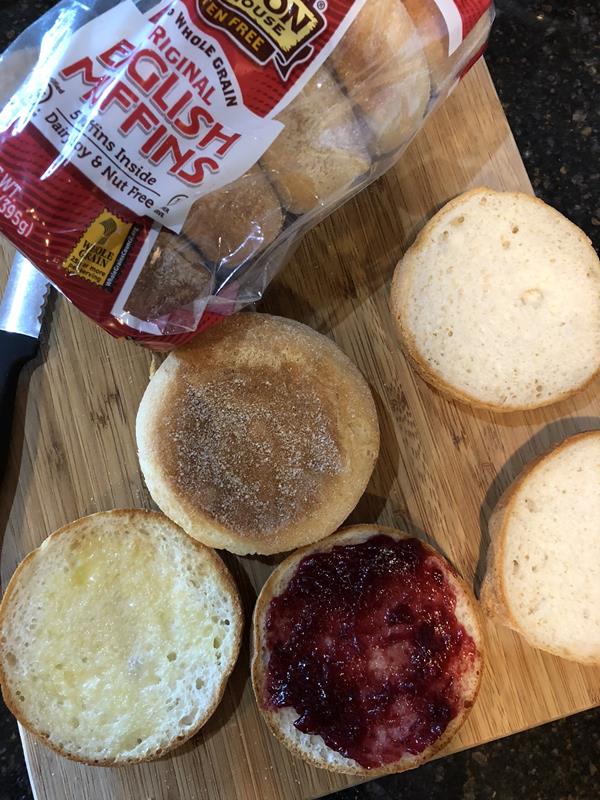 If you are gluten free, have you tried the Canyon Bakehouse Gluten Free English Muffins?
We tried them recently and really liked them. They are not exactly like an English Muffin. They are a bit more bready and don't have the airy holes and texture that real English Muffins have, but they were good.
I made a breakfast sandwich with one using an egg, bacon, and cheese and it was really good. I would love to hear what you thought if you have tried them.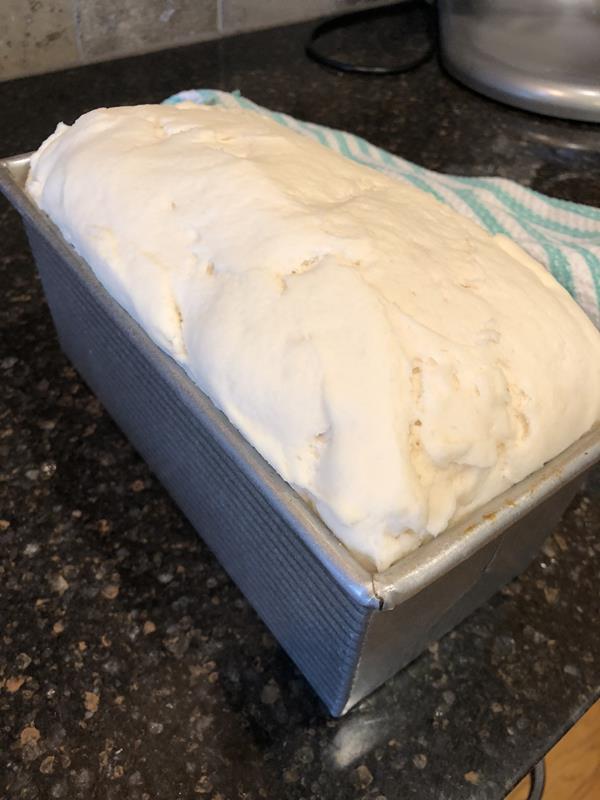 Since we are talking gluten free this is a loaf of gluten free bread I made recently. I don't make gluten free bread a lot, because the reality is that we don't eat a lot of bread, but every time I make this gluten free bread recipe I am reminded that I need to make it more often.
I posted about this Story of My Life book that my daughter gave each of her grandparents over on our book website. I love the idea of this book and think it would make a great gift. You can read more about it here.
I also posted a book video over in our Facebook book group. I am hoping to do more of these video style book reviews. Video has always been a little out of my comfort zone, but I know a lot of people like them, so I am trying to do more of them. If you love reading and books you can request to join my Facebook book group here.
And for those that are curious here is a curly hair update. I posted a little bit this on Facebook, but thought I would share it here too because you might be struggling with the same thing.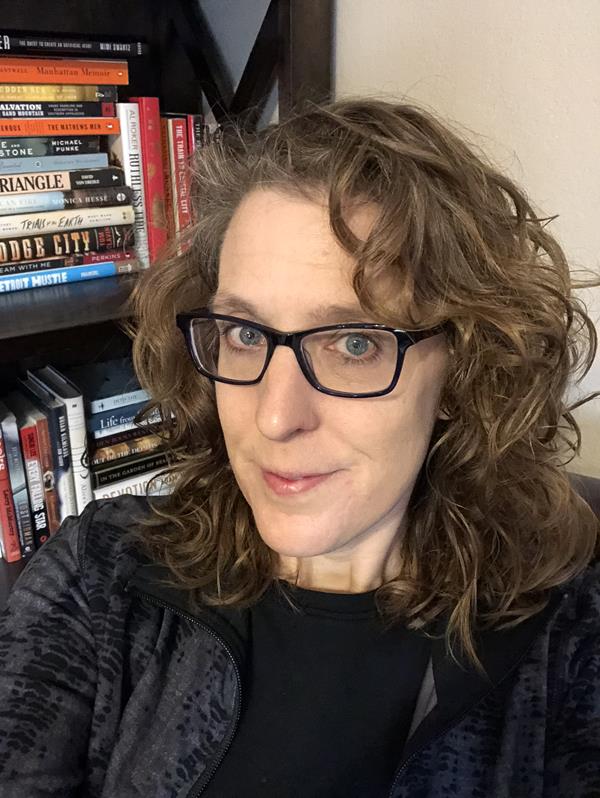 I have mentioned my love hate relationship with my curly hair before. I talked quite a bit about it earlier this year. The short version is that I have always had wave in my hair, but since going gluten free nine years ago it has gotten a lot curlier. We are guessing it is a nutrition thing, but it could also be a getting older thing.
Either way I have struggled to embrace it and have been straightening it for years. I sometimes go a few days without straightening it, but never much longer than that. When I look in the mirror I just don't look like myself when I see my curly hair. I know it sounds odd, but to me I just don't look like me with curly hair.
However, I have not colored my hair since February. Which is kind of hard to tell in the picture, but I have plenty of grey, and yes even white hair. You can see way more of it in person.
And yes I am admitting that I am going totally against what culture and most women my age do and I am embracing my grey hair.
I first started coloring my hair when I was thirty one. It looked great for years, but the more grey, and the more white hair, I get the harder it is to color. I have to go way more often and the white hair is not taking the color. So I stopped having it colored in February.
And I actually don't hate it. I don't love it, but I don't hate it either. At least not yet. 🙂 However, the longer I go without coloring it and the more grey and white it gets, the more stubborn the curl is. There seems to be little point to straightening it because it doesn't stay straight anymore.
So I am embracing it. I have been experimenting with products and I think I have found some things that work for my texture of hair and my extremely oily skin. I am still not loving it, but I am learning to embrace both the curl and the grey. If you have any tips for learning to embrace either of them though I would love to hear them!
And if you are still reading after all that randomness thank you!!
I hope you have a great weekend and can enjoy some beautiful fall weather!