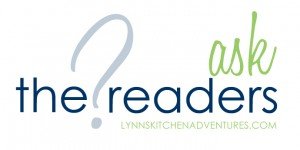 Side Dishes. I think side dishes are one of my least favorite things to cook. But they shouldn't be.
Side dishes may not be the star of the meal, but they are often an important part of the meal. They are also often the healthiest part of the meal and we really should pay more attention to them.
I think we all get into a cooking rut where we just open that can of vegetables, that package of frozen corn, or that bag of salad and call it good. So today I want to talk about side dishes for an Ask the Readers question. Let's share some ideas.
And I am not talking about the more complicated holiday or special meal type side dishes. I am talking about the type of side dishes that are everyday get it on the table fast type of things.
What are your favorite side dishes to serve?