These flourless chocolate cookies are so good. I love that they are flourless because that means they are gluten free. I know that you might not be gluten free, but these cookies are regular food that just happens to be gluten free.
You don't have to be gluten free to enjoy these and they don't contain any odd ingredients. They are just regular food that is gluten free. Gluten free eaters and non gluten free eaters will enjoy these.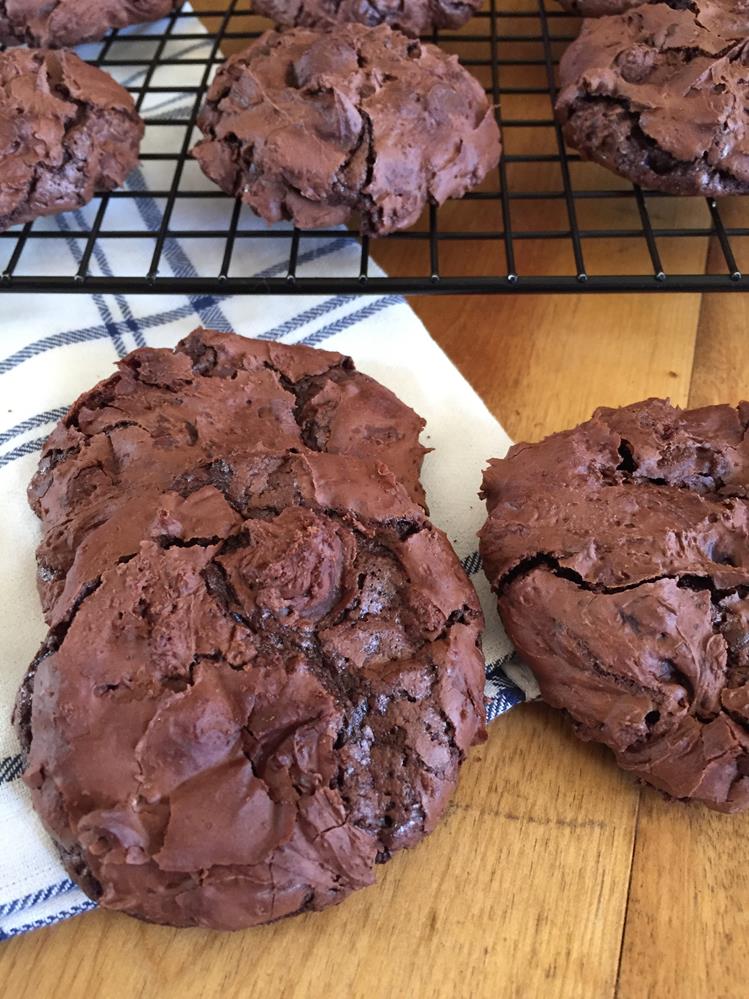 I love how simple, but delicious these cookies are. I have made them many times over the years. The basic recipe is one I shared years ago, but I have adjusted and changed the recipe over the years and knew that it was time to share the updated version with you.
These cookies have a fudgy texture. They are kind of like a brownie cookie, but slightly different. Be careful not to over bake them. You want them done, but still soft and fudgy.
These cookies are great just like they are, but I have also added a little coconut to these and we really liked that version as well.
Flourless Chocolate Cookies
Makes 2 dozen cookies
3 cups powdered sugar
1 cup dutch processed cocoa
2 tablespoons cornstarch
½ teaspoon salt
3 eggs
1 cup semi sweet or dark chocolate chocolate chips
Instructions:
Preheat oven to 325.
Mix together sugar, cocoa, cornstarch, and salt.
Add eggs and mix until well combined. It will be a thick batter and may take awhile to mix completely together.
Stir in chocolate chips.
Drop onto cookie batter on to cookie sheet using about 2 tablespoons batter per cookie.
Bake for 17-20 minutes. I know this is a wide range, but check them at 17 and cook for a few minutes more if needed.
Let cool about 5 minutes and remove from cookie sheet and finish cooling on a wire rack.