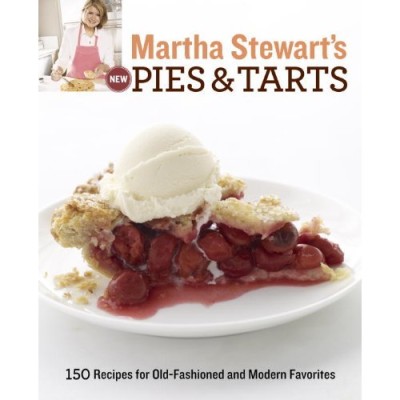 It is no secret that I love Martha Stewart recipes. Her cookie and muffin cookbooks are some of my favorite.
A few months ago I mentioned that I had bought the cookbook Martha Stewart's New Pies and Tarts
. Since then several of you have asked how I liked it, so I thought I would post a full review of the cookbook.
All I can say is that I love Martha Stewart's New Pies and Tarts
cookbook. Well, okay I can and will say more, but you get the idea, I really love this cookbook. And if you love to make desserts, especially pies, I think you will also enjoy this book.
From classic pies like Lemon Meringue and Apple Pie, to free form fruit pies and layered pies, it has them all. It also includes fourteen savory pie recipes including a tomato, mozzarella, and zucchini pie.
There is a section for rustic pies and one for artful pies. There is also a section for holiday pies, dainty pies, and several others.
The Yogurt Berry Pie and the Mounds Bar Pie I posted recently were both adapted from recipes in the Martha Stewart's New Pies and Tarts
book, and I have several more recipes marked to try this summer.
And like most Martha Cookbooks, the pictures in this book are beautiful and make you want to make each and every one of them.
Anyone want to make a pie today? Because after all that talking about pies, I think I might need a piece.