All the flavors of pizza are in these easy-to-make Flourless Pizza Rolls.
I was not sure what to call these gluten-free pizza rolls. They are not a traditional pizza roll, but they are flourless. They also contain all the flavors of pizza.
My family calls them pizza rolls I stuck with flourless pizza rolls for the title. These may not be a traditional pizza roll, but they are so good! Even non-gluten-free eaters will enjoy these.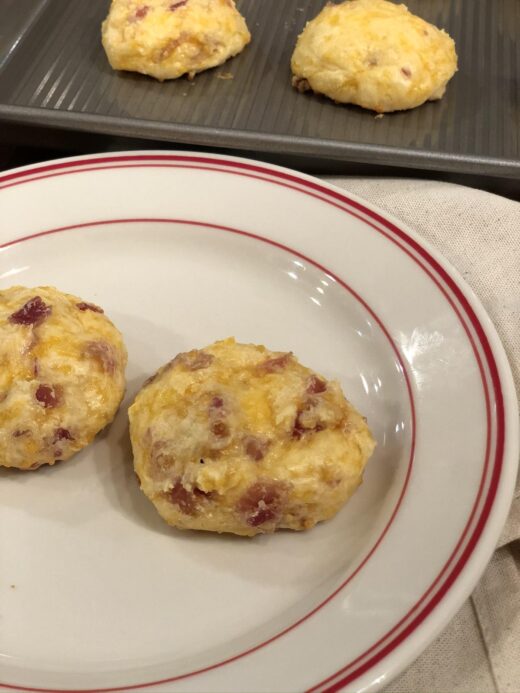 The Story
Over the last year, my family has been dealing with multiple new food issues and health problems. Life in the kitchen has been overwhelming at times.
I learned a long time ago though that all our food issues have forced me to get creative in the kitchen. I have had to experiment and try new things that I never would have tried otherwise.
These flourless pizza rolls aka gluten-free pizza rolls are an example of my experimenting.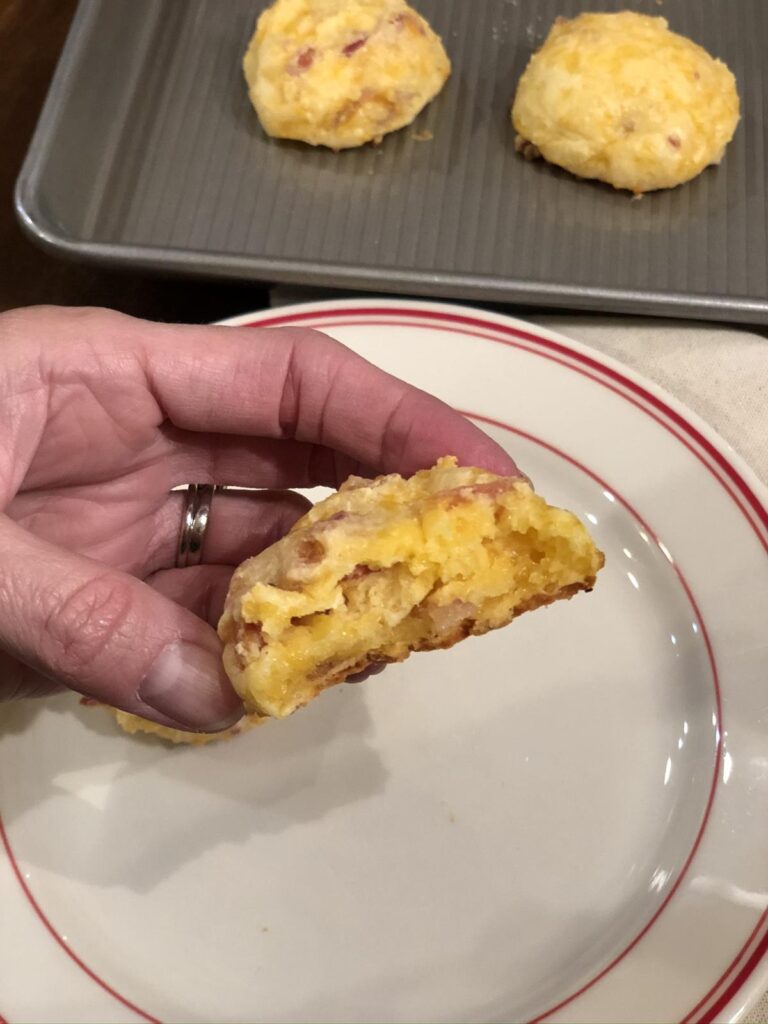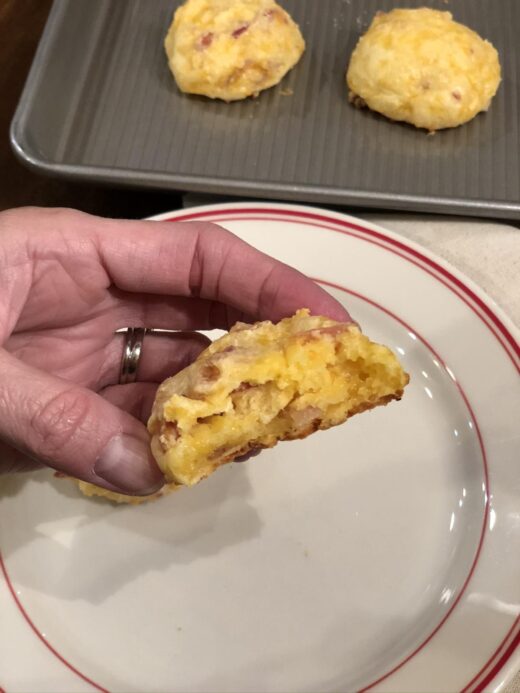 We love my Brazilian Cheese Buns. I first shared that recipe way back in 2010 about a year after I went gluten-free.
I have made that recipe so many times over the years. It is a tried and true favorite of my family and many readers.
With all of our food issues, pizza night has become a little challenging. One day after having Brazi Bites three-cheese pizza bread I realized that my Brazilian Cheese Buns would make a great base for pizza toppings.
I am going to share more about using this dough for pizza soon, but for now, we are keeping it really simple by making rolls.
Basically, we are making a homemade version of Brazi Bites pizza bread. And we think the homemade version is better.
I have been making these Flourless Pizza Rolls for almost a year now. I took the pics last fall. When I made them last week I realized that I had never shared the recipe. Today we are fixing that.
For these flourless pizza rolls, I took my Brazilian Cheese Rolls, changed up the cheese, added meat, and some seasoning. That is it.
They are a simple and delicious way to change up pizza night!
I saw my friend Shirley of Gluten-Free Easily share a recipe on Facebook recently for something similar that she calls gluten-free pizza bombs. She dips hers in pizza sauce and I think that is a great idea.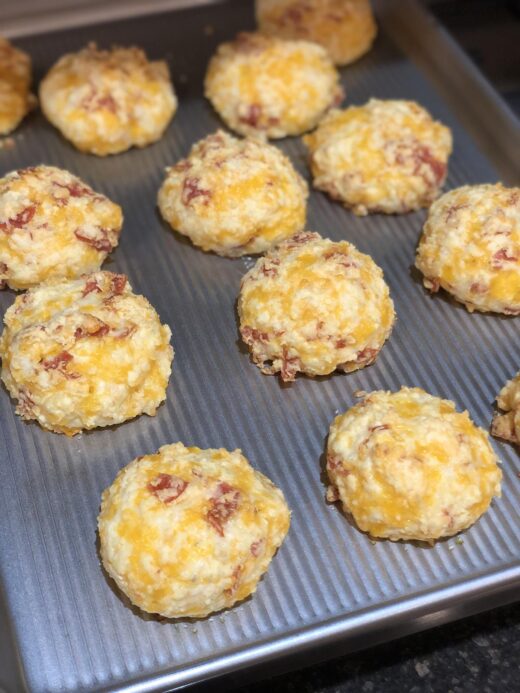 Is tapioca flour really a flour?
You might be wondering how these are flourless pizza rolls when they contain tapioca flour.
Tapioca flour is actually a starch. In the U.S. it is often also labeled tapioca starch.
Tapioca is a root. It comes from the root of the cassava plant. That makes it grain-free. Tapioca flour is not low carb, but it is grain-free.
Can I freeze cheese rolls?
Yes, you can! These freeze well both before and after baking. My daughter freezes them all the time.
For freezing before baking drop dough on a cookie sheet and freeze. Once solid place in a ziptop type bag or an air-tight container. When baking remove from the freezer, place on a cookie sheet, and bake, adding a couple of minutes to the time.
For freezing after baking, let cool completely, freeze in a zip-top type bag.
Ingredients
tapioca flour ( I like Bob's Red Mill brand)
baking powder
cheese
eggs
pepperoni, sausage, or Canadian bacon
Italian or pizza seasoning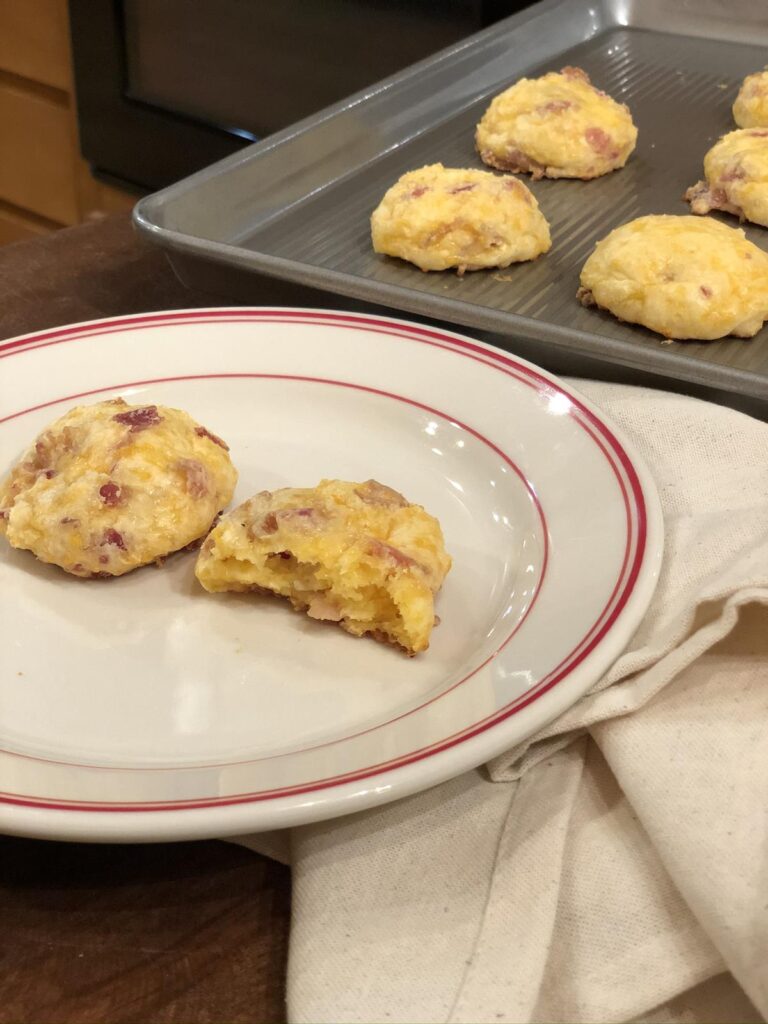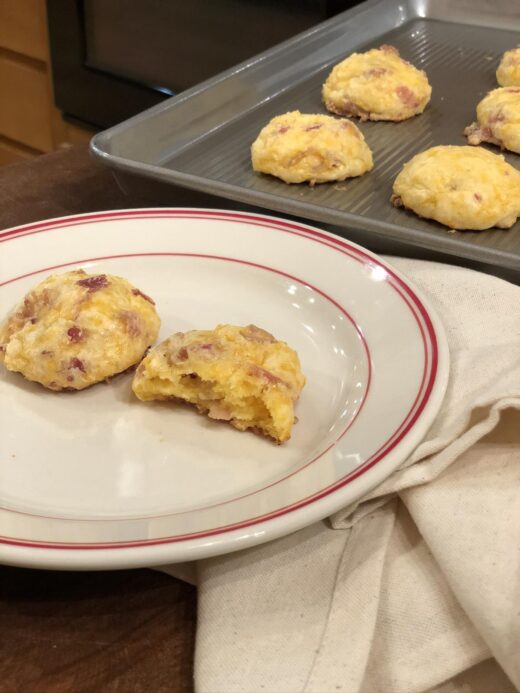 Yield: 8 rolls
Flourless Pizza Rolls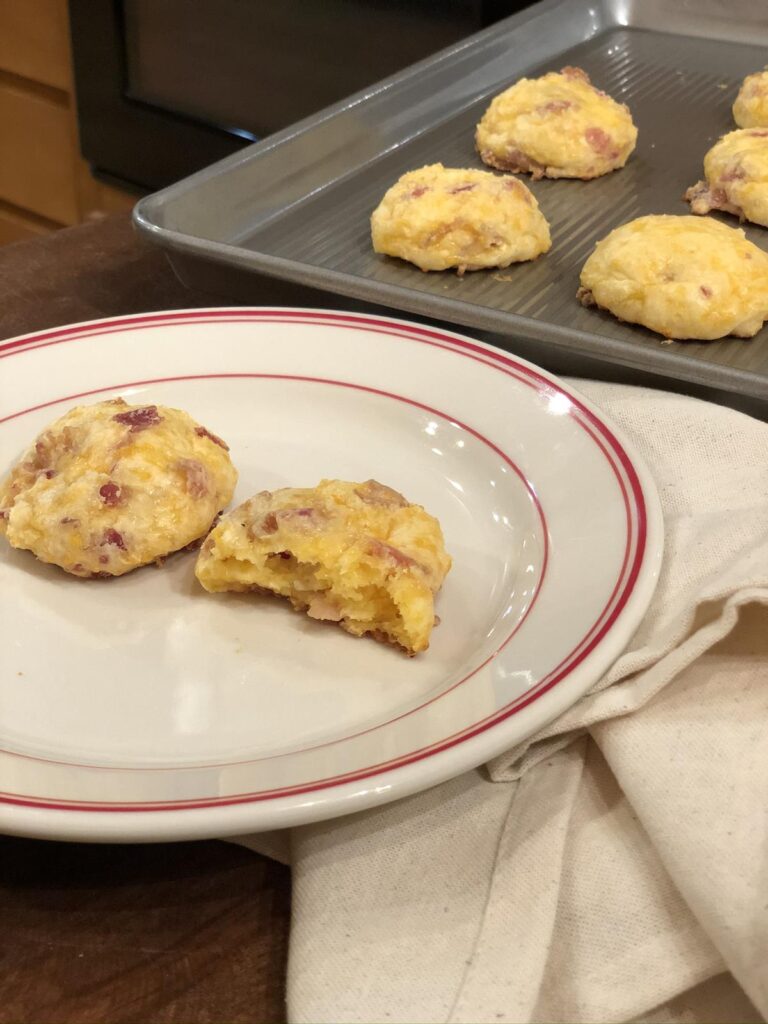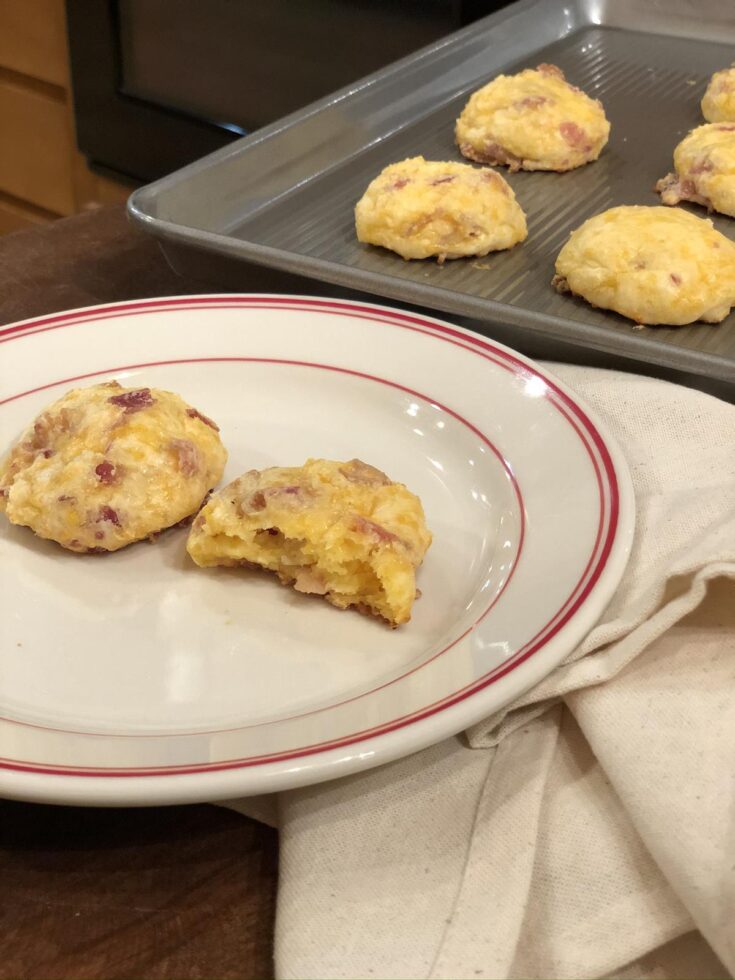 Make gluten free pizza night easy with flourless pizza rolls
Ingredients
1 cup tapioca flour/starch (see note below)
1 teaspoon baking powder
1 cup shredded cheddar cheese
1 cup shredded mozzarella or pizza cheese or Itallian cheese blend
2 eggs
1/2 cup diced pepperoni or cooked sausage or Canadian Bacon, or other pizza topping
optional - 1/2 teaspoon pizza seasoning, Italian seasoning, or a mix of favorite pizza seasoning or spices
Instructions
Preheat oven to 350 degrees.
Whisk together the tapioca flour and baking powder.
Stir in cheese and eggs. And seasoning if using
Mix together and knead until a dough forms. ( I do this in my kitchen aid mixture.) This is a wet more sticky dough. It will not be the same as a regular bread dough.
Mix in pepperoni or other meat.
Divide into 8 pieces. I use a cookie scoop to make sure the pieces are uniform.
Bake for 12-14 minutes or until done, but not browned. You want these to be soft and tender.
Notes
I have found the best results using Bob's Red Mill Tapioca Flour
Nutrition Information:
Yield:
8
Serving Size:
1
Amount Per Serving:
Calories:

361
Total Fat:

19g
Saturated Fat:

9g
Trans Fat:

0g
Unsaturated Fat:

8g
Cholesterol:

47mg
Sodium:

847mg
Carbohydrates:

32g
Fiber:

2g
Sugar:

3g
Protein:

15g
Nutritional values are approximate and aren't always accurate.