Seasoned taco meat is one of my favorite cook once eat twice type of meals. It is also one of my favorite things to keep in the freezer for a quick and easy meal.
The main reason I love having seasoned taco meat on hand is because there are so many ways that you can serve it.
Yes, you can serve it as regular tacos or taco salad, but there are so many other ways to change it up beyond your basic tacos or taco salad. Having taco meat on hand is a way to save time in the kitchen without serving your family the same meal over and over again.
Seasoned taco meat is also easy to double or triple. Cooking three or four pounds of ground meat doesn't really take longer than cooking just one or two pounds. You can also mix up the meat to make it healthier or use whatever ground meat you get on sale that week.
I often mix ground beef and ground venison because my family hunts and we almost always have ground deer meat in the freezer. But if you find a great deal on ground turkey, chicken, or pork mix it with your ground beef. Once it is seasoned and mixed in, no one will know it isn't all ground beef.
Because seasoned taco meat is one of my favorite things to keep on hand for quick and easy meals, today I thought I would share fourteen ways to use taco meat.
These recipes are all favorites at my house. These all call for ground meat and taco seasoning. So just replace that with your make ahead seasoned taco meat and you have an easy and delicious dinner!
Need a homemade taco seasoning? This homemade taco seasoning is my favorite.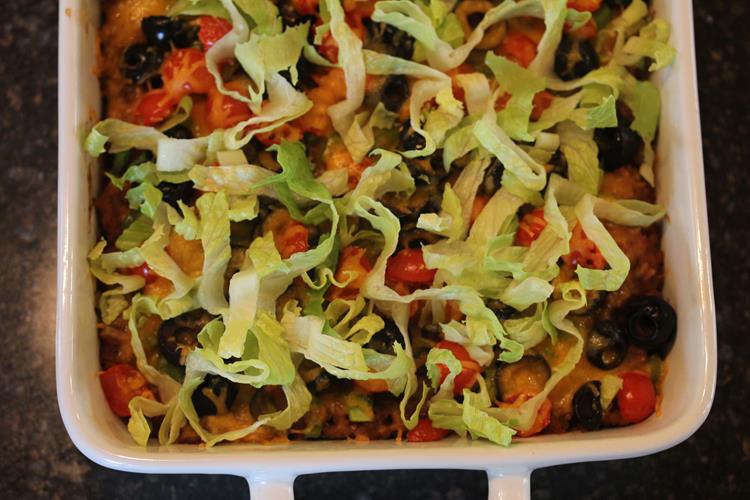 Twice Baked Taco Baked Potatoes