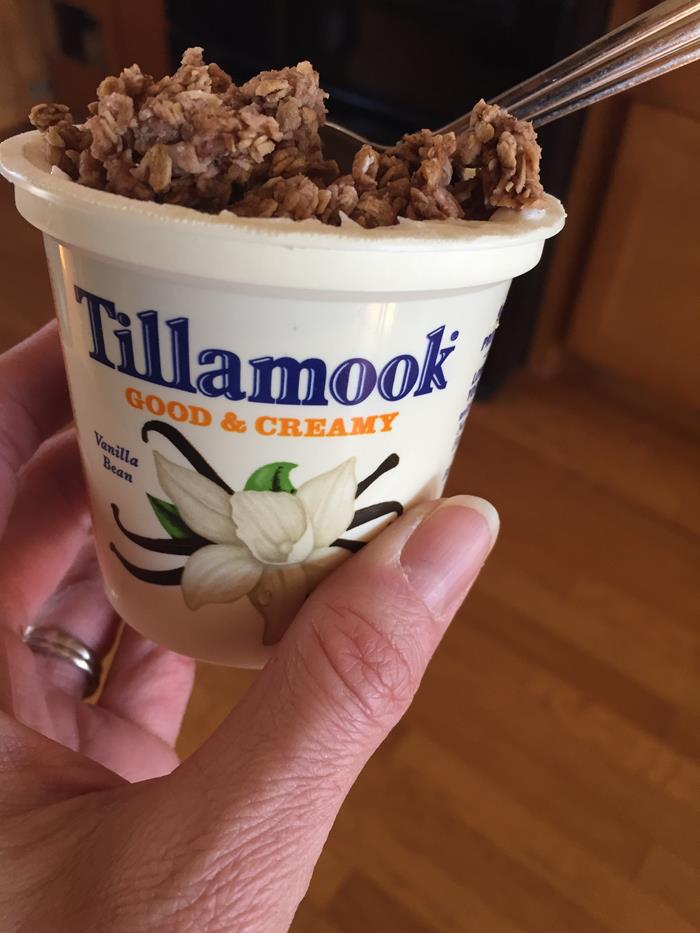 This week I am trying something new for Everyday Adventures. I breaking it down into three subjects. What I am eating and cooking, what I am reading, and what I am loving. I am also sharing a few things from the archives.
What I am Eating and Cooking
Yogurt and homemade granola is one of my favorite quick lunches. I am a terrible breakfast and lunch eater. I always have been and probably always will be. I tend to snack more throughout the day than to eat full meals at breakfast and lunch. I know it isn't the best, but it is what has always worked for me.
I have been trying to get better though about grabbing healthier, more filling food. Potato chips might be a tasty snack, but they are not healthy or filling. Yogurt and granola have been my go to for a quick meal lately. Sometimes I eat just yogurt. Sometimes I just snack on granola. But I think my favorite way is to combine them together. So easy and so good!
I know this isn't the best picture, but this meal was too good not to share. French fries covered in bacon and cheese! How can you go wrong with that?
One night last weekend I needed a quick dinner. I would have been fine with a bowl of cereal, but the rest of my family was not excited about that.
I had a bag of frozen french fries in the freezer and some cooked bacon in the fridge. I cooked the french fries for about 15 minutes. I cut up the bacon and sprinkled it on top of the french fries along with some cheese. I cooked the fries for about 10 more minutes. The result was a pan of delicious bacon cheese fries.
I have made chili cheese fries, pizza fries, and BBQ cheese fries, but I think this is the first time I have made bacon cheese fries. I can guarantee it won't be my last. They were so good.
I made my oven tacos recently and remembered why we love them so much. It has been a few months since I made oven tacos. They have been on the menu plan, but for some reason or another I ended up not making them. I need to make sure these are on the menu plan often because my whole family loves them.
I first shared this recipe way back in 2011. I had no idea how popular this recipe would become. It is one of the most popular recipes on my site. If you haven't made oven tacos you need to. They are a great way to change up your basic taco night.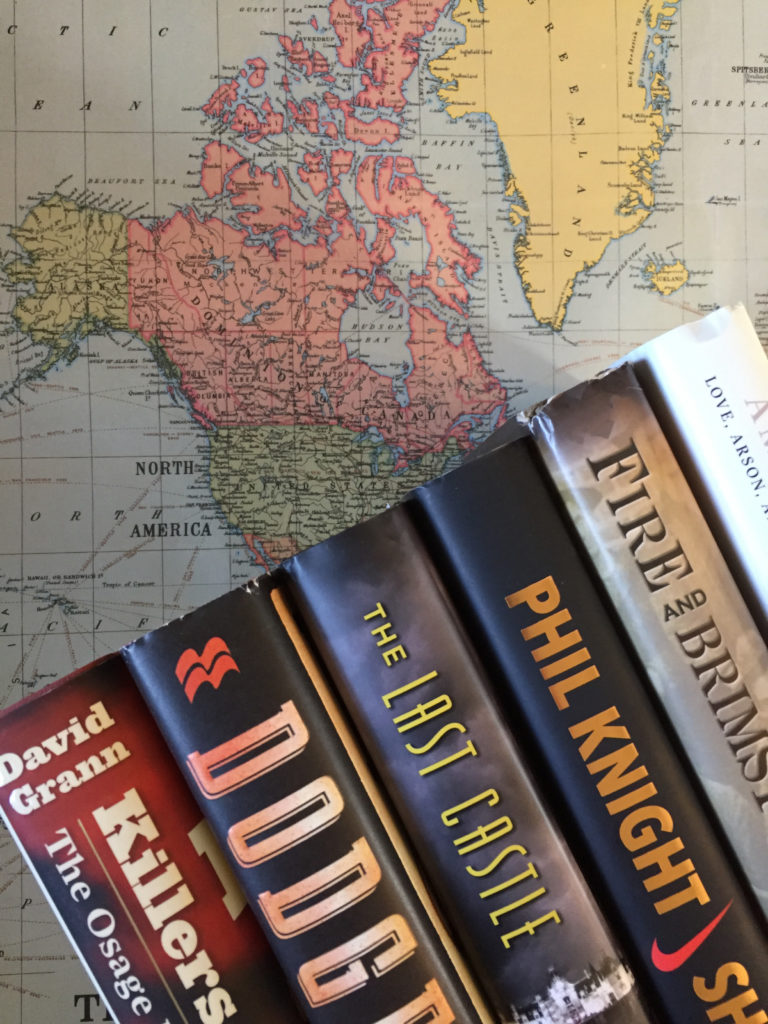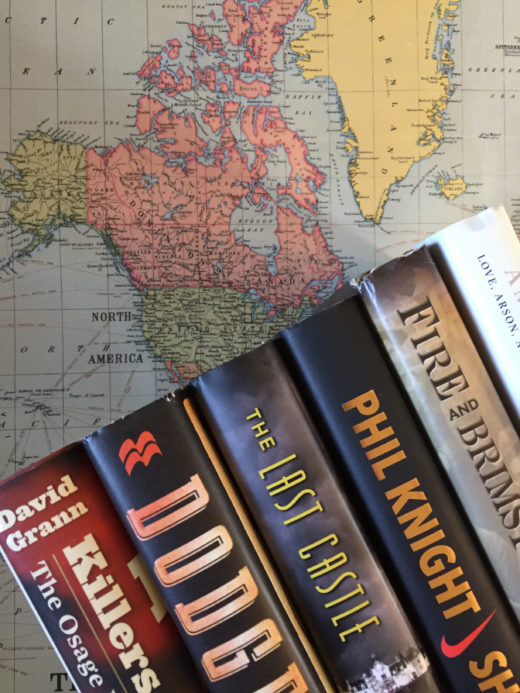 What I am Reading
My daughter and I are working on some fun new projects on our book site. If you love to read be sure to sign up for our book newsletter.
I am currently reading the book Dust Bowl Girls and am loving it! I had no idea that a book about a basketball team during the dust bowl could be so interesting.
What I am Loving
Today's what I am loving is a total random, keeping it real item.
Over the last few years I have had a love hate relationship with my hair. My hair has always been wavy. The only time it has been very straight is when it was very long and that was simply due to the weight of my hair.
After I went gluten free though my hair went from slightly wavy to very wavy/somewhat curly. I shared a little bit about it back in 2010. It has gotten even curlier since then. I have struggled with this change. I actually don't really like it… You may have noticed that when I share pictures or videos I sometimes wear it straight and sometimes curly. Most days I end up straightening it though because the reality is that I prefer my hair straight.
But straightening your hair everyday is not the best for it. My hair also seems to be getting wavier/curlier. The curlier my hair gets the harder it is to straighten and keep straight, especially on humid days. So I am trying to embrace my curly hair.
I recently bought a Devacurl Devatowel made for drying curly hair and I love it! I had no idea a simple towel could make such a difference. If you have curly hair have you tried it? It really does help keep the frizz down. I really can't believe it.
I have tried drying my hair with a t-shirt, which is often suggested as the best way to dry curly hair, but have never noticed that it helped much. This towel does though. If you have wavy curly hair you might want to try one. They are not cheap, but it was worth it for me.
For those of you with curly hair I would love tips for learning to care for curly hair and to learn to love it. I really would like to try to stop straightening it and embrace it. If you are familiar with the Devacurl way to take care of hair, I have tried their way of shampooing, or really not shampooing, and it doesn't work for me. I have tried it multiple times and since I have a very oily scalp, I end up with severe acne on my head, which isn't fun. I do love their spray gel though. If you are not familiar with Devacurl, the book Curly Girl, explains all about it.
If you have wavy or curly hair I would love suggestions for learning to love it.
From the Archives