Fried rice is an easy freezer meal with these simple tips and recipes for freezing fried rice.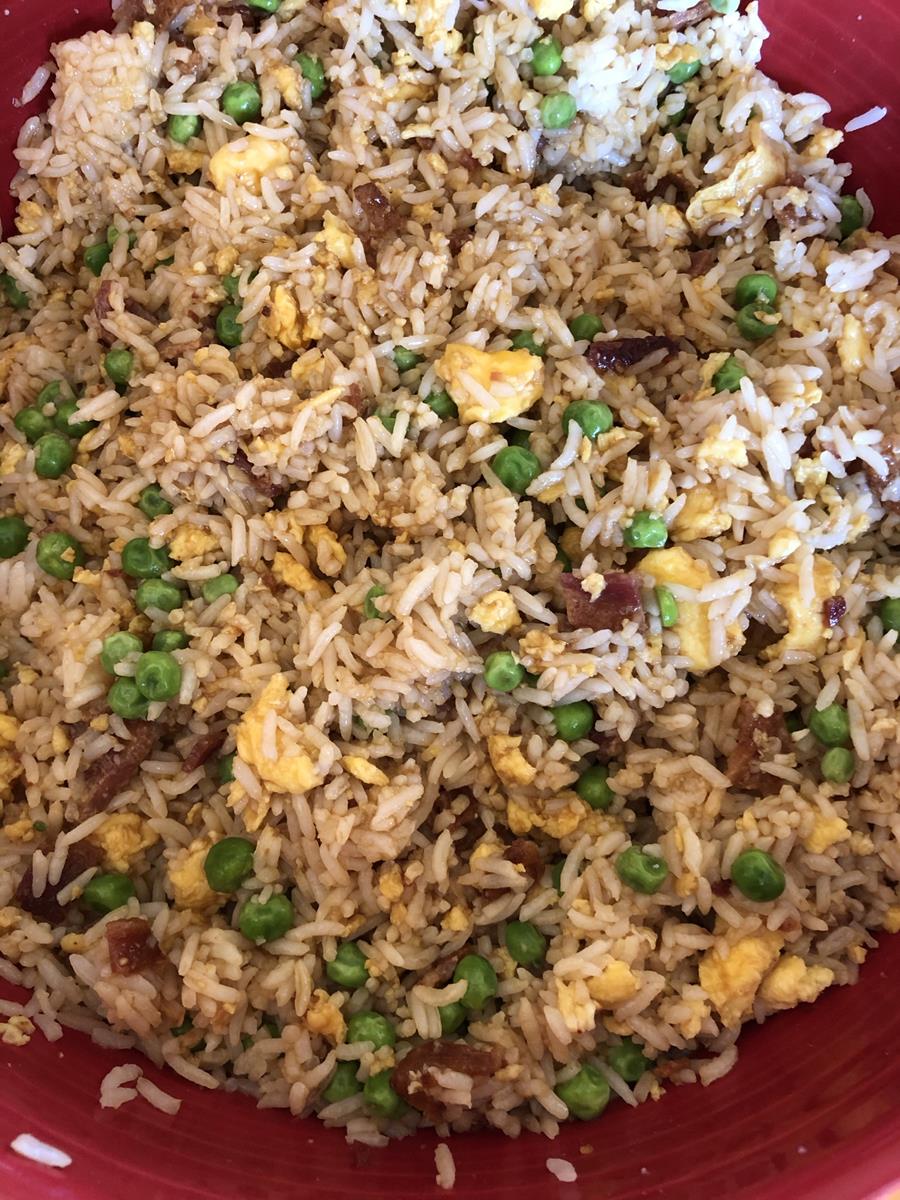 Can you freeze fried rice?
Yes, you can freeze fried rice. It makes a great freezer meal.
I first shared my tips for freezing fried rice back in 2010. That was over ten years ago.
Last week I made a huge batch of fried rice. It ended up being enough to freeze four dinners and several single serving containers. I decided to take a few pictures so that I could update my post and recipe from ten years ago.
I still make the same basic fried rice recipe, but the pictures were in desperate need of updating.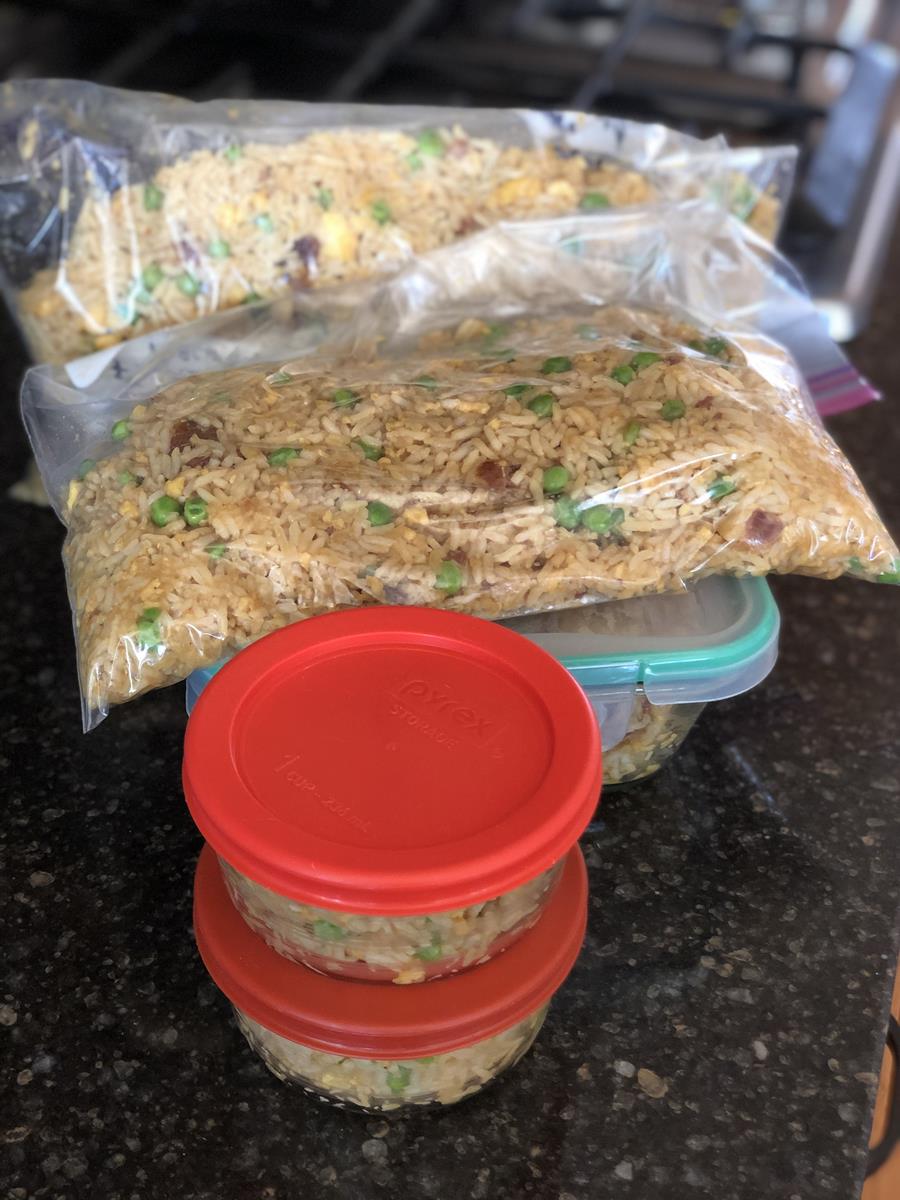 How To Freeze Fried Rice
Fried rice is easy to freeze. You can make and cook your fried rice as normal, let it cool, than freeze it. But there is a better way.
My favorite way to freeze fried rice is to mix all the ingredients together and then freeze it without cooking it. Then you "fry" it after you freeze it when you are ready to use it.
Cooking it after you freeze it gives it the best texture. And frying it really doesn't take that long so it is still an easy meal to keep in the freezer.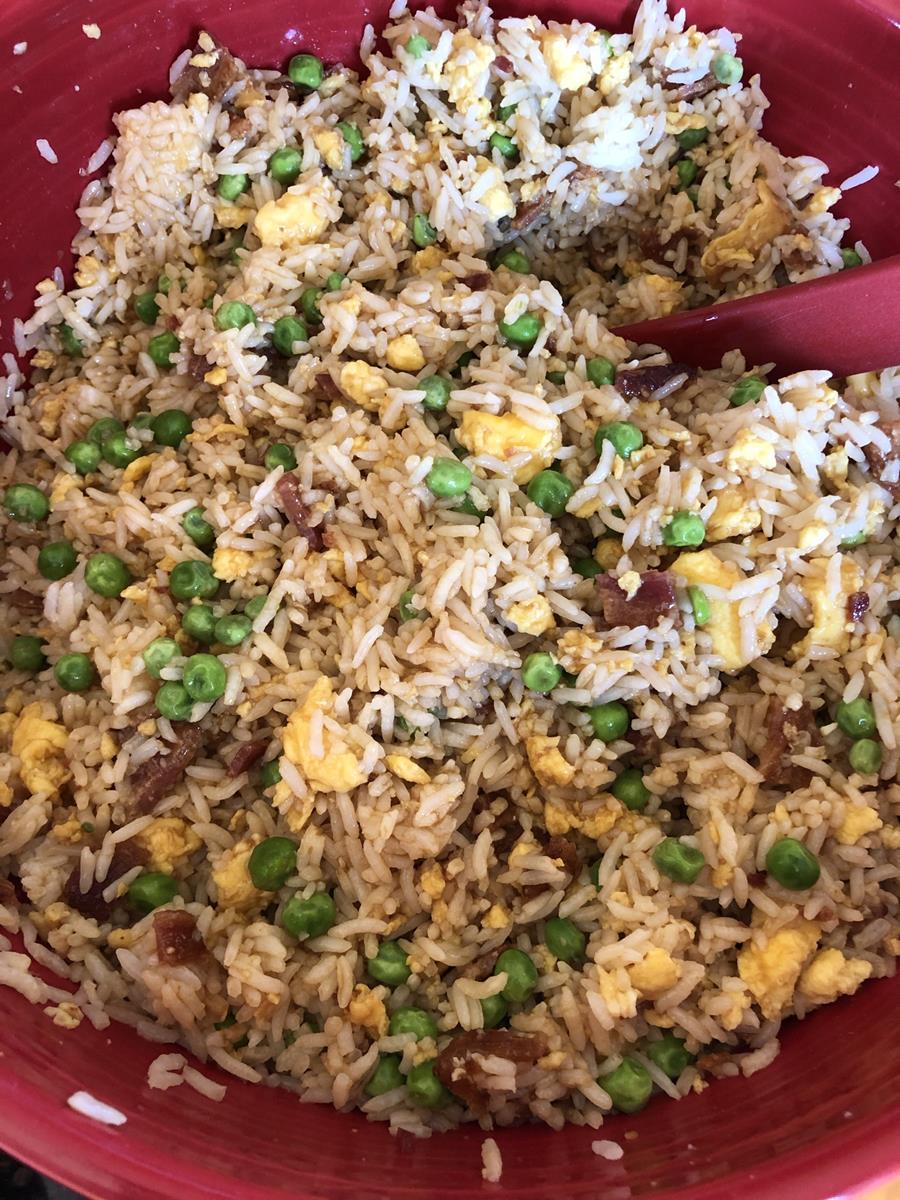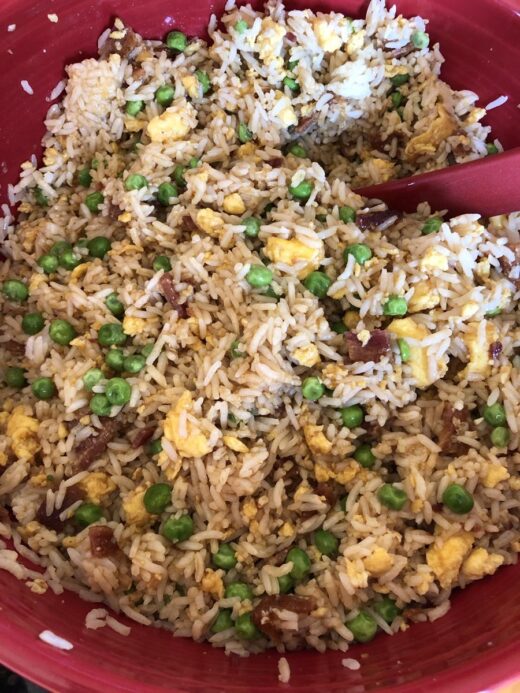 What is in fried rice?
One of the things that I love about fried rice is that you can use whatever you have on hand, needs used up, or that you like.
Most fried rice contains cooked rice, cooked meat, scrambled eggs, vegetables, and some sort of a sauce made with soy sauce.
For the meat you can use cooked chicken, steak, pork, or even bacon.
For the vegetables you can add peas, carrots, onions, peppers, or whatever other vegetable that you like.
For the sauce I like to keep it basic with soy sauce, rice vinegar, honey, and some spices.
That is it. That is all you need to make fried rice. I am sharing my basic recipe, but you can change it up with whatever you like to put in your fried rice.
How do I freeze fried rice?
After you mix it all together you can freeze it in whatever sized containers or zip top bags that you like.
I usually do a combination. The small individual portion-sized containers work great for my kids to cook up for lunch or dinner.
For dinner sized portions I usually like to freeze the fried rice in zip-top bags, but you can also use a large freezer container.
The recipe I am sharing today serves four. I usually triple the recipe. Sometimes I make even more than that.
You can adjust the recipe as needed for the amount that you want to make.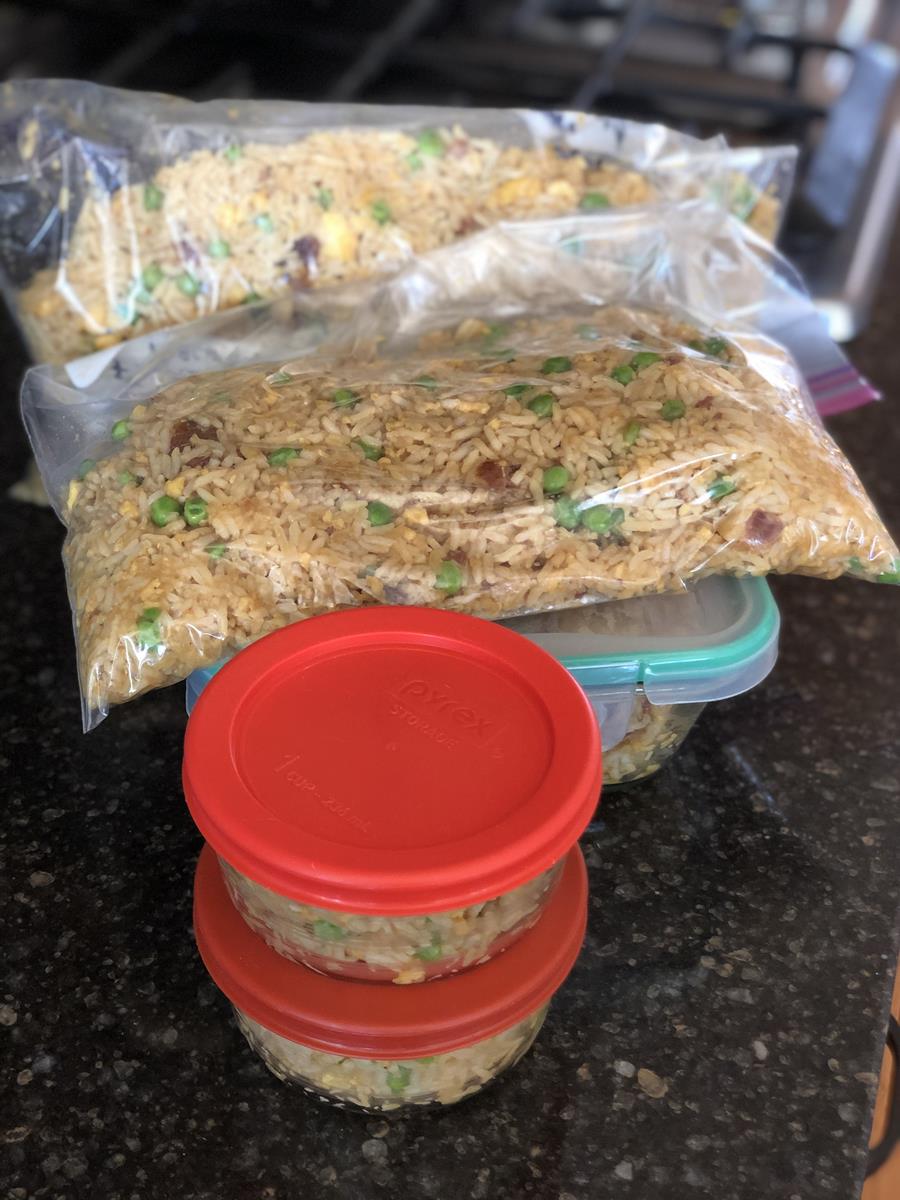 Yield: 4
Freezing Fried Rice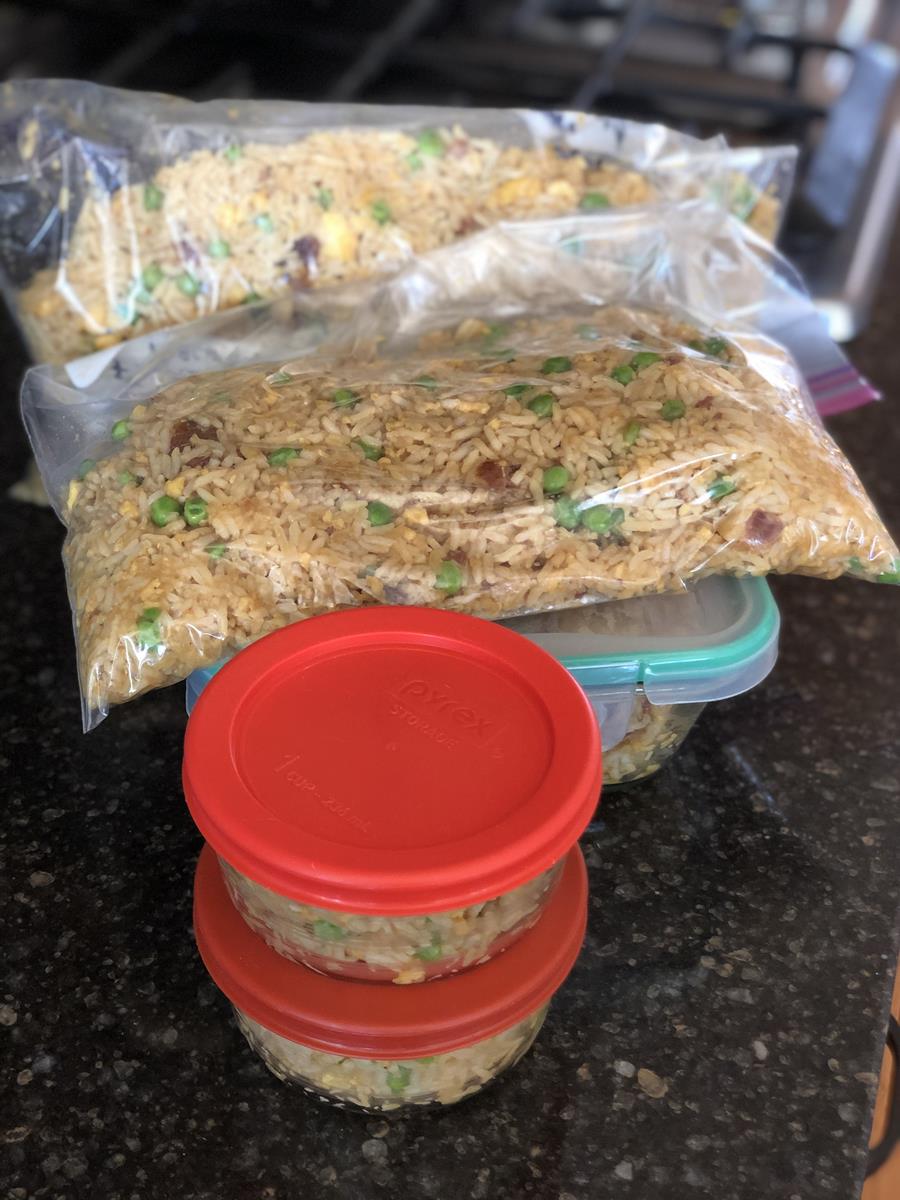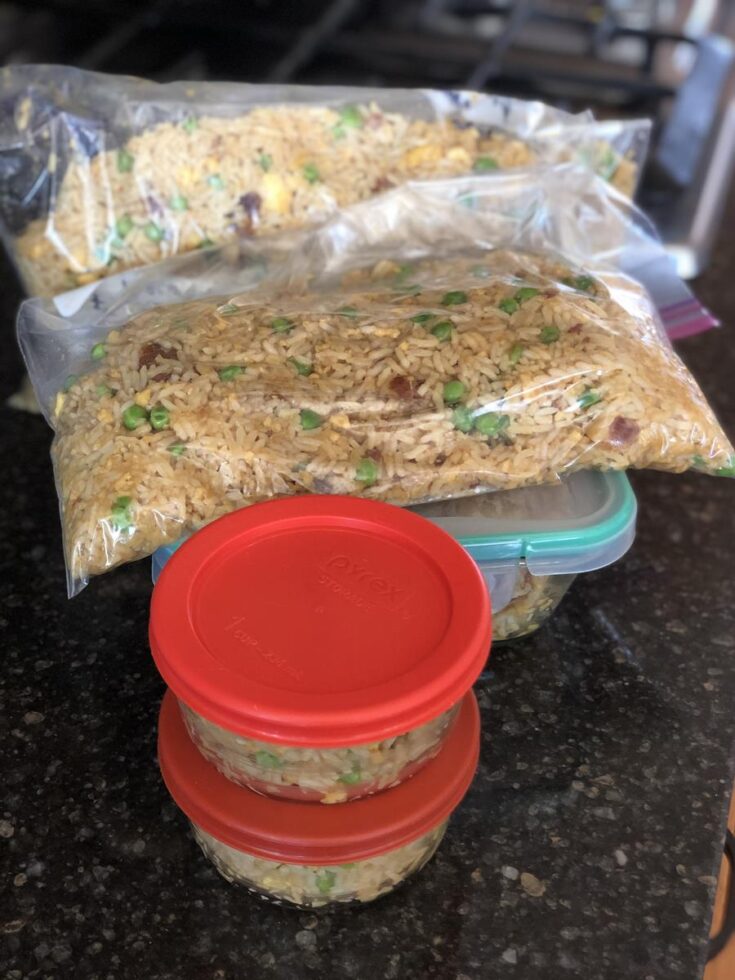 Fried rice is an easy freezer meal. It works great for easy lunches and dinners.
Ingredients
1 tablespoon oil
3 eggs
4 tablespoons soy sauce (Use gluten free soy sauce if gf)
2 tablespoons rice vinegar
2 tablespoons honey
1 clove garlic minced
1/4 teaspoon ground ginger
2 cups cooked meat ( leftover chicken, steak, pork, or bacon works well)
½ cup frozen peas
2 cups cooked rice
Instructions
Crack eggs into a bowl. Using a fork or whisk scramble the eggs.
Heat oil in a nonstick pan or another pan that works for cooking eggs. Add egg to pan. Swirl and scrape egg to cook, basically, you are scrambling the eggs. Let eggs cool.
In a bowl combine soy sauce, rice vinegar, honey, garlic, and ground ginger. Set aside.
In a large bowl combine rice, cooked meat, peas, and eggs.
Stir in soy sauce mixture until well combined.
Fill freezer bags or containers with desired amounts.
Freeze. Be sure the mixture is completely cooled before freezing.
Defrost. This is best when cooked either partially or fully defrosted.
Heat 1 to 2 tablespoons oil in a large skillet or pan. If using a nonstick pan you may not need oil.
Add rice mixture and "fry" by cooking over medium low heat, stirring occasionally. Add a little more soy sauce when cooking if desired. Be sure not to crowd the pan. It is better to cook "fry" it in two batches. If the pan is too full it will not have the texture that fried rice should.
Notes
For gluten free freezer fried rice use gluten free soy sauce.
Other Fried Rice Recipes
Originally posted 2010. Updated January 2021.