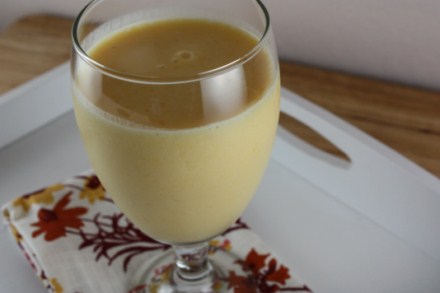 I have a love hate relationship with canned peaches and it is all my mom's fault. Sorry mom, but you spoiled me.
You see growing up my mom canned peaches. We would go to the orchard each year for peaches and she would spend days canning peaches so that we would have peaches through out the winter. I loved these canned peaches. They were so good. The trouble is that once you have home canned peaches, the store canned peaches will never be the same.
However, this recipe today is one way I will eat canned peaches. In fact, I love canned peaches served this way. This is a simple Fruit Frappe or Fruit Slushy
Fruit Frappe is really just a fancy name for a fruit slushy or iced drink, but doesn't Fruit Frappe sound more gourmet and fancy. What ever you call this, it is really good.
We love these for breakfast, but they also work great for lunch or a snack.
My kids love these, and I think they make a perfect summertime treat.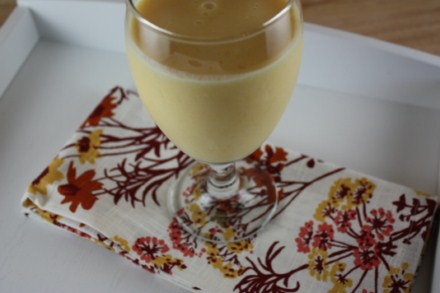 Plan ahead on this one because you have to freeze the peaches.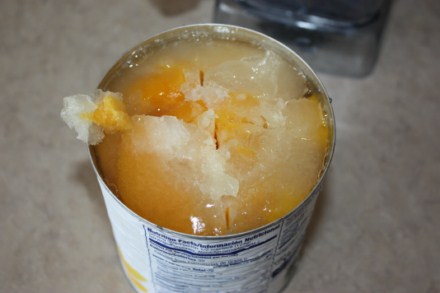 Yield: 2 servings
Fruit Frappe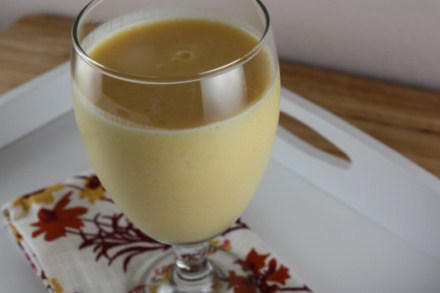 Change up your smoothies with these fruit frappes.
Total Time
12 hours
5 minutes
Ingredients
1 (15 1/2) ounce can of peaches, in light syrup or it's own juice, do not use the kind that are in a heavy syrup
8 ounce of vanilla yogurt
1 1/2 cups water
Instructions
Freeze the can of peaches. Yes, just place the whole can in the freezer and freeze for about 12 hours. I usually just keep a can in the freezer overnight or so.
Take the can of frozen peaches out of the freezer.
Leave peaches out on the counter for a few minutes, or if you are in a hurry like I often am, you can set the can in a bowl of warm water for a few minutes. Basically, you want the peaches to still be frozen, but you want them soft enough to cut like this.
I just stick a knife into the can and cut the frozen chunk of peaches into four or five sections. This makes it easier to blend than one large solid chunk.
Place peaches, yogurt, and water into a blender. Blend until smooth. You can use more or less water depending on the thickness you want them.
Serve and enjoy
Nutrition Information:
Yield:
2
Serving Size:
1
Amount Per Serving:
Calories:

278
Total Fat:

1g
Saturated Fat:

1g
Trans Fat:

0g
Unsaturated Fat:

0g
Cholesterol:

6mg
Sodium:

180mg
Carbohydrates:

62g
Fiber:

0g
Sugar:

49g
Protein:

6g
Nutritional values are approximate and aren't always accurate.