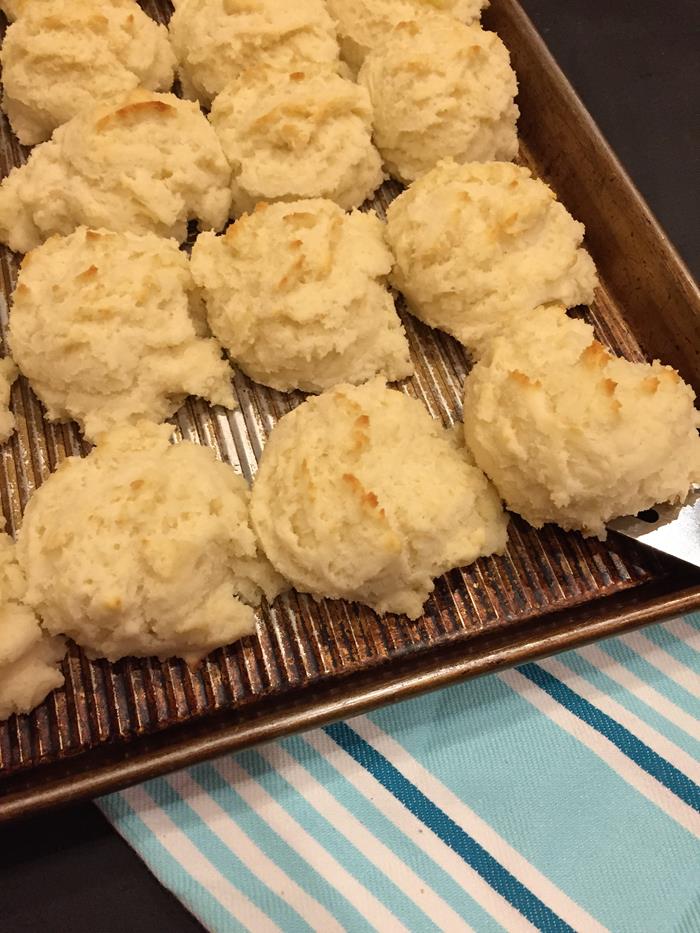 My family loves biscuits. We like them for breakfast and lunch, but also enjoy them as part of many dinners. We especially love them with gravy.
After all what kind of Oklahoma family would we be if we did not enjoy a good meal of biscuits and gravy?
I had already figured out a good gluten free sausage gravy that we love, but gluten free biscuits have taken me a while to figure out.
I tried several recipes that were from gluten free cookbooks or websites. None of them were very good.
Seriously, some gluten free recipes that I have tried are really terrible and gluten free biscuits are some of the worst that I have tried. I knew I could not get a light and flaky biscuit like we were used to, but seriously I would rather not eat something that resembled a hockey puck, and some recipes that I made were that bad.
However, I was determined to get them right since my family enjoys biscuits and missed them
I finally decided to go back to a tried and true biscuit recipe that I had made many times before going gluten free. I used that as the base for figuring out a gluten free version.
Several months and several, actually many tries later, I came up with a gluten free biscuit that we love. This is really close to the original recipe that it is based on.
This recipe contains baking powder, baking soda, and yeast, so it is not a typical southern style flaky biscuit. This is an angel biscuit, but the combination of the three leaveners is what makes this adapt well to gluten free and give you a great biscuity taste and texture. Perfect for breakfast, dinner, or a big bowl of gravy.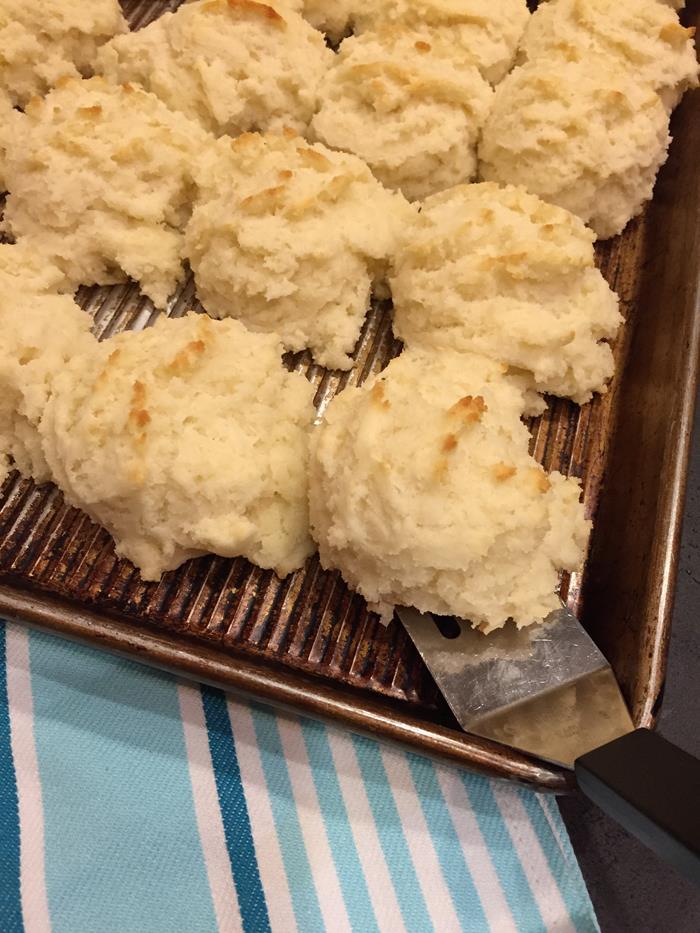 Recipe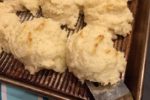 Gluten Free Angel Biscuits
Homemade gluten free biscuits are easy with this drop biscuit recipe. These biscuits rise for 1 to 1 1/2 hours which helps make them light and fluffy.
Ingredients
2

teaspoons

yeast

1/3

cup

warm water

2

cups

rice flour

1/2

cup

cornstarch

1/4

cup

sweet rice flour

1/2

teaspoon

xanthan gum

1

tablespoons

sugar

1/2

teaspoons

salt

1/2

tablespoon

baking powder

1/2

teaspoon

baking soda

1/2

cup

butter

melted

1 1/4

cups

buttermilk
Instructions
In a small bowl mix together warm water and yeast. Set aside for about 5 minutes.

In a large bowl mix together rice flour, cornstarch, sweet rice flour, xanthan gum, sugar, salt, baking powder, and baking soda.

Add remaining ingredients and yeast mixture to dry ingredients.

Mix well until combined.

Let rise about 1 1/2 to 2 hours. This will not rise a lot, but it does need to rest this long.

Preheat oven to 425 degrees.

Drop about 2 inch balls of dough onto a cookie sheet. I use my cookie scoop to do this.

Bake for 12-15 minutes or until done.

Serve and enjoy!