If you miss really good bakery style muffins than these Gluten Free Caramel Banana Muffins are a must make! They are a new favorite at my house!
I always know that a gluten free recipe is a success when my husband and son love it. They are not gluten free. They don't have any food allergies or issues. They can eat what they want when they want.
When they love a recipe I know I have it right because it means that it tastes just like the real version does.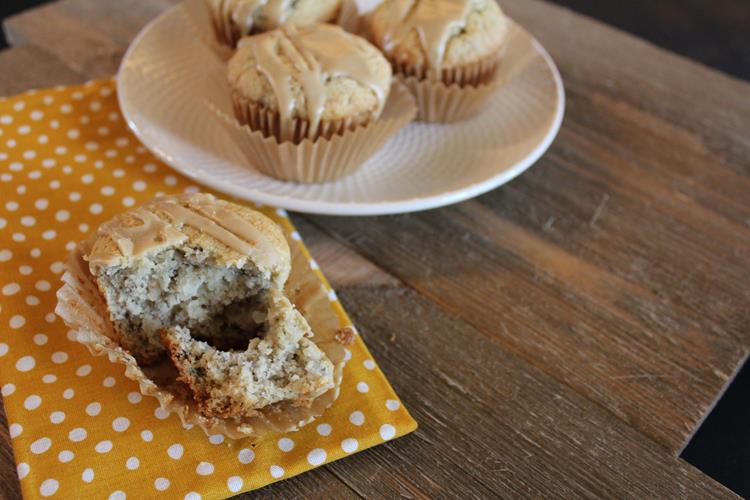 These gluten free caramel banana muffins are an example of that. They loved them. My husband especially love them. He said they were one of the best muffins that I had made. I love hearing that!
Adjusting recipes to gluten free takes time and work. It is not always easy to get it just right. So I love knowing that the time and effort was worth it.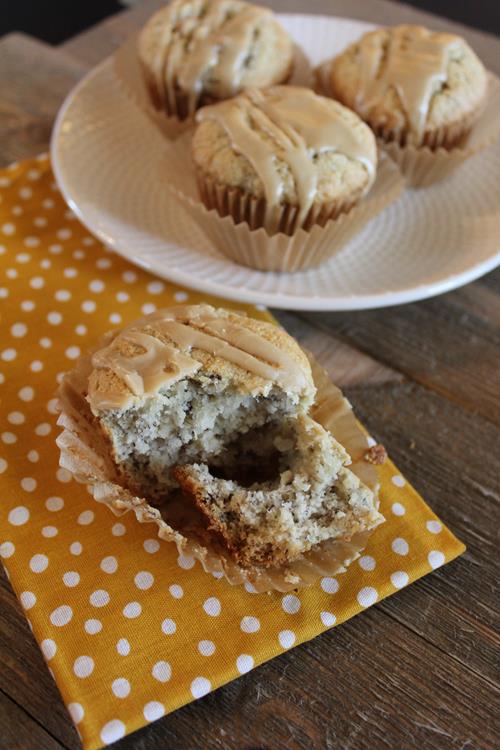 The thing that takes these banana muffins over the top is the icing. Don't skip it. Yes, they are a really good gluten free banana muffin. The icing though makes it even better. It puts the caramel in these gluten free caramel banana muffins.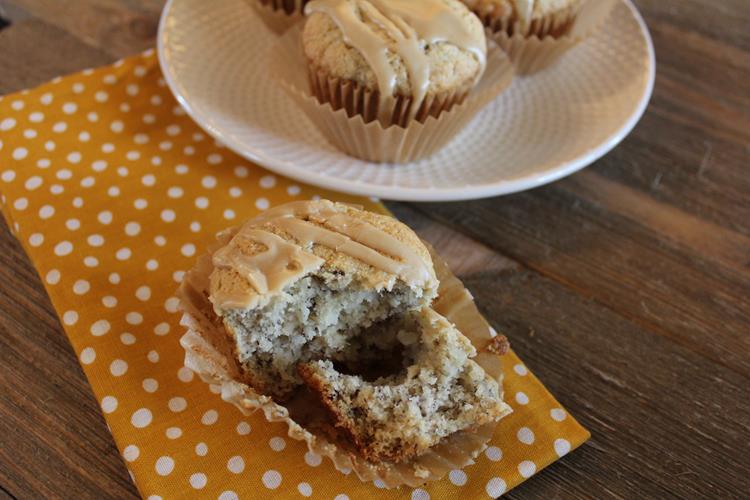 Gluten Free Caramel Banana Muffins
Muffin:
1/4 cup butter, softened
1 cup sugar
1 egg
1 1/2 cups mashed ripe bananas ( about 3 bananas)
1 teaspoon vanilla
1 cup white rice flour
1/2 cup sweet rice flour
1/4 cup cornstarch
1 teaspoon baking soda
1/4 teaspoon salt
Icing:
2 tablespoons butter
1/4 cup brown sugar
1 tablespoon milk
1/2 cup powdered sugar
For Muffins:
Preheat oven to 350 degrees.
Line muffin tin with liners or grease well. Makes 12 muffins.
In a mixing bowl cream butter and sugar until light and fluffy.
Add egg and mix well.
Mix in bananas and vanilla. Mix until well combined.
In another bowl combine white rice flour, sweet rice flour, cornstarch, baking soda, and salt.
Gradually add dry ingredients to wet ingredients. Mix just until well combined.
Scoop batter into muffin cups filling each cup 3/4 full.
Bake for 18-20 minutes or until toothpick inserted into the center comes out clean.
Cool 5 minutes and then remove to wire rack to finish cooling.
For Icing: 
In a small pan melt butter over medium heat.
Stir in brown sugar and milk.
Bring to a boil. Stirring while cooking.
Remove from heat and let cool slightly.
Beat in powdered sugar until smooth.
Drizzle icing over cooled muffins.