Gluten Free Chocolate Mayonnaise Cake is so moist and delicious that no one will know it is gluten free!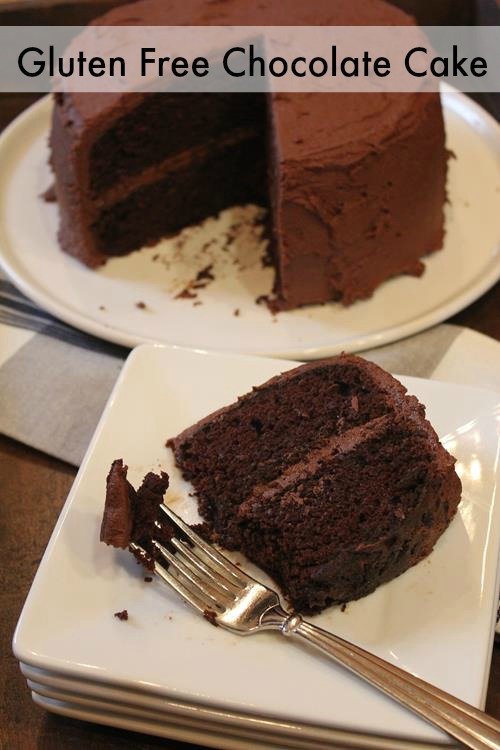 Some of you may have read this title and thought mayonnaise in a cake? No thank you! But please stay with me on this one.
Chocolate Mayonnaise Cake is actually a recipe that I have wanted to adapt to gluten free for awhile and finally got around to it a few weeks ago.
Mayonnaise Cake is a cake that many of our moms and grandmothers used to make. I think they first became popular in the late 1960's and 1970's, but it could have been before that.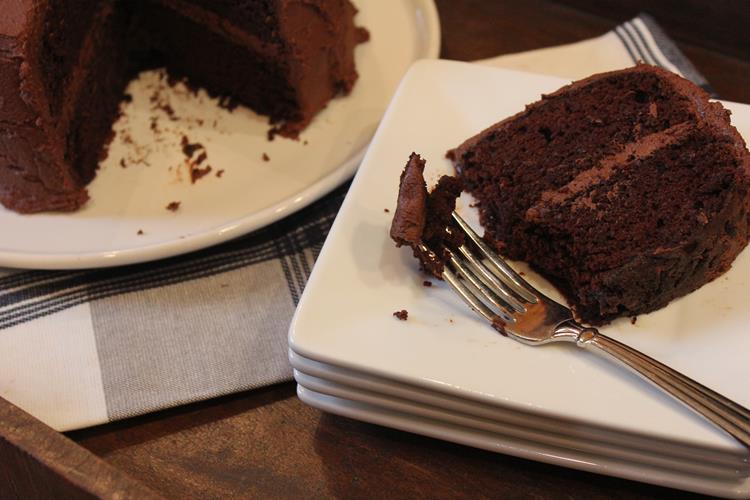 I am not sure why they became popular or who first thought of putting mayonnaise in a cake, but it makes for the most moist and delicious cake. I know it is strange, but the mayonnaise makes the cake amazing. Really it does.
This cake as no fat besides the mayonnaise. Well, it does have eggs and other ingredients, that contain fat, but there is not oil or butter in this recipe. Only the mayonnaise. The mayonnaise is the fat.
The fact that I have had mayonnaise cake many times, and knew how moist it was, is the main reason that I have wanted to try a gluten free version of it. The fact that my daughter is now eating mainly dairy free is the reason I decided that I had to finally try it.
Gluten free dairy free baking can be a challenge, so I was really looking forward to seeing if I could come up with a moist and delicious gluten free dairy free cake.
My daughter and I experimented with the flours and what we ended up with was a delicious gluten free dairy free chocolate cake. This cake is now my favorite gluten free chocolate cake. Don't let the dairy free part deter you from making it. It is a delicious cake that just happens to be dairy free.
And don't let the mayonnaise stop you from making this either. The mayonnaise truly is what gives this that moist and delicious taste and texture that makes it so good! This is a must try cake!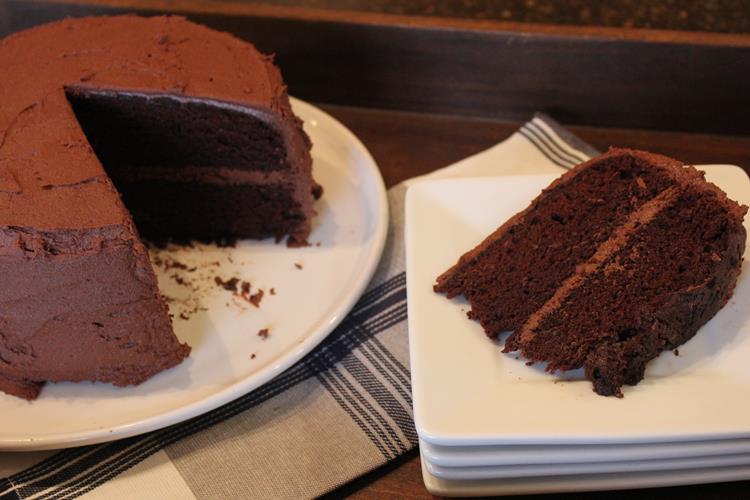 Need more gluten free cake recipes?
Yield: 15 servings
Gluten Free Chocolate Mayonnaise Cake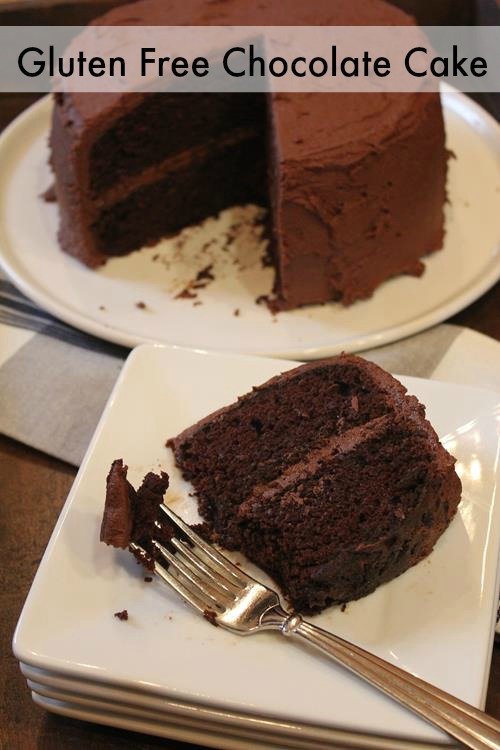 Gluten Free Chocolate Mayonnaise cake is the best gluten free chocolate cake!
Ingredients
1 cup white rice flour
1/2 cup sweet rice flour
1/2 cup cornstarch
1 teaspoon xanthan gum
2/3 cup unsweetened baking cocoa
1 1/4 teaspoons baking soda
1/4 teaspoon baking powder
3 eggs
1 2/3 cups sugar
1 teaspoon vanilla extract
1 cup mayonnaise
1 1/3 cups water
Instructions
Preheat oven to 350 degrees.
Grease and flour 2- 9 inch round pans. Set aside.
In a medium bowl combine rice flours, cornstarch, xanthan gum, cocoa, baking soda, and baking powder. Set aside.
In a bowl using a mixer, beat eggs, sugar, and vanilla until well combined. About 3 minutes.
Beat in mayonnaise.
Add 1/3 of the flour mixture. Mix just until combined.
Add half of the water and mix just until combined.
Add remaining and flour alternating between flour and water. End with flour mixture.
Spread batter evenly between the two prepared pans.
Bake for 30 minutes or until a toothpick inserted into the center comes out clean.

Nutrition Information:
Yield:
15
Serving Size:
1
Amount Per Serving:
Calories:

296
Total Fat:

12g
Saturated Fat:

2g
Trans Fat:

0g
Unsaturated Fat:

10g
Cholesterol:

43mg
Sodium:

222mg
Carbohydrates:

42g
Fiber:

1g
Sugar:

22g
Protein:

4g