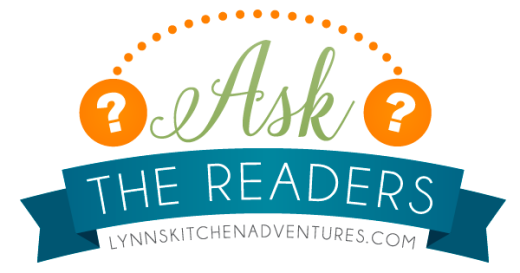 Thank you all for submitting your Ask the Readers questions last week. I loved all the questions I got and will be sharing them over the next few weeks. If you want to submit and Ask the Readers question you can do so here.
One of the questions I got last week was from Diana. She is looking for some help with recipes that contain rice.
Here is Diana's question.
Since becoming gluten free we have increased our use of rice as a side. I recently learned to make a basic rice pilaf and dirty rice and I am looking for more good rice recipes. Do you or your readers know of any good rice cookbooks that will give a variety of recipes that use rice as a main dish or a side? My husband purchased Seductions of Rice by Alford & Duguid but I was disappointed that most recipes were meal recipes that used steamed rice on the side.
I know you have a collection of old cookbooks just wondering if you or your readers have any suggestions even website with good rice recipes.
This is a great question. I love it because we also eat a lot of rice. Rice is inexpensive and easy to serve in a variety of ways. I don't have any cookbooks that are specific to cooking rice, but I am hoping some of my readers will be able to help.
I don't have a rice cookbook, but here are a few of our favorite rice dishes.
Now I am hoping you all can help. Do you have an recipes, links, cookbooks or sources for good recipes that use rice? I can't wait to hear what you have to share.