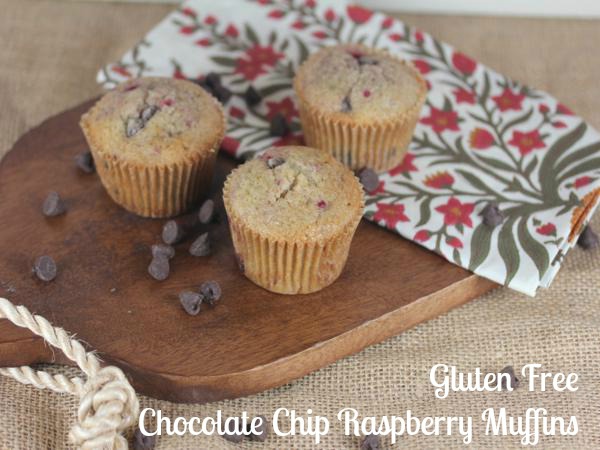 My 14 year old is becoming quite the baker. She loves to take recipes and make them gluten free. She also loves to take some of my basic recipes and put her own twist on them. These muffins are an example of that. She took one of our favorite muffin recipes and turned it into a raspberry muffin.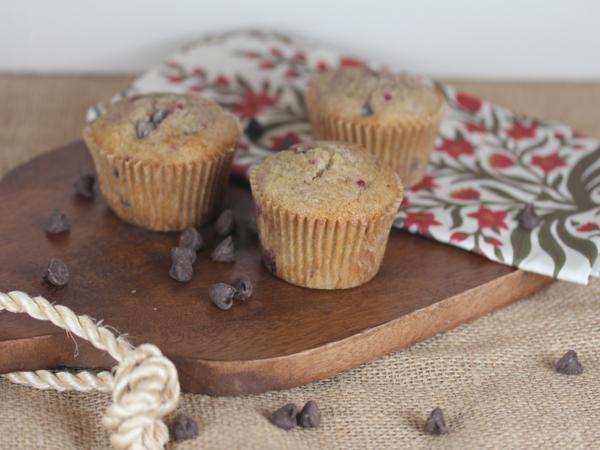 One of the reasons my daughter loves the original muffin recipe is that it is sweet. It is more of a dessert type muffin than a breakfast type muffin. I think she figured that adding raspberries to them would make them more breakfast like. I am not sure I agree on that one, but either way, these are delicious. And I think they would work for snacks, dessert, or yes even breakfast.
These also freeze really well. She made a big batch and we put some in the freezer and they worked great for quick snacks and meals.
Gluten Free Raspberry Chocolate Chip Muffins
1 cup rice flour
½ cup sweet rice flour
¼ cup cornstarch
¾ teaspoon baking powder
¼ teaspoon baking soda
½ teaspoon salt
1 cup butter, softened at room temperature
¾ cup sugar
¾ cup brown sugar
3 eggs
1 teaspoon vanilla
½ cup buttermilk
1 cup chocolate chips
1 cup raspberries, fresh or frozen
Preheat oven to 375.
Line a muffin tin with paper liners. This makes 18 muffins.
In a bowl whisk together rice flours, cornstarch, baking powder, baking soda, and salt. Set aside.
In a large bowl cream butter and sugar until light and fluffy. This takes 3-4 minutes.
Add eggs one at a time. Scraping down the sides of the bowl as needed.
Add vanilla.
Add ½ of the flour mixture. Beat until combined.
Add buttermilk and mix until combined.
Add remaining flour just until combined
Stir in chocolate chips and raspberries just until mixed in. Don't over stir or the raspberries will break up.
Spoon batter into muffin cups and bake 18-20 minutes or until muffins test done with a toothpick.