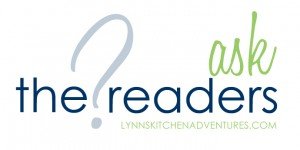 Last January my daughter and I tried a dairy free diet for a month. That month long experiment was worth it because it helped my daughter.
A gluten free dairy free diet has really helped her feel better over the last year. She is not 100% dairy free, but avoids eating it most of the time. I would say she is 95% dairy free.
I do still cook some with butter, but for things like pizza, enchiladas, and casseroles I try to just leave a section without cheese. She is not allergic to dairy, so this works fine for us.
She also drinks either coconut milk or Soy milk. That is also what we use when we need a dairy free dessert like pudding. Yes, homemade dairy free chocolate pudding is possible.
I know many people that eat gluten free also eat dairy, but since dairy free has been on my mind a lot this last year, I was curious how many people need to eat both dairy and gluten free.
So, I thought I would ask you, my readers, how many of you are both dairy and gluten free.
If you, or someone in your family, eats both dairy free and gluten free, I would love it if you would leave a comment and let me know. I am really curious how many of my readers do both.