Meatballs are easy to make gluten-free with this easy-to-make meatball recipe that uses basic ingredients.
Gluten-free meatballs are one of my favorite make ahead, freezer friendly, gluten-free meals. The can be used in so many ways.
They can be served with sauce over pasta, in sandwiches, as is, and more.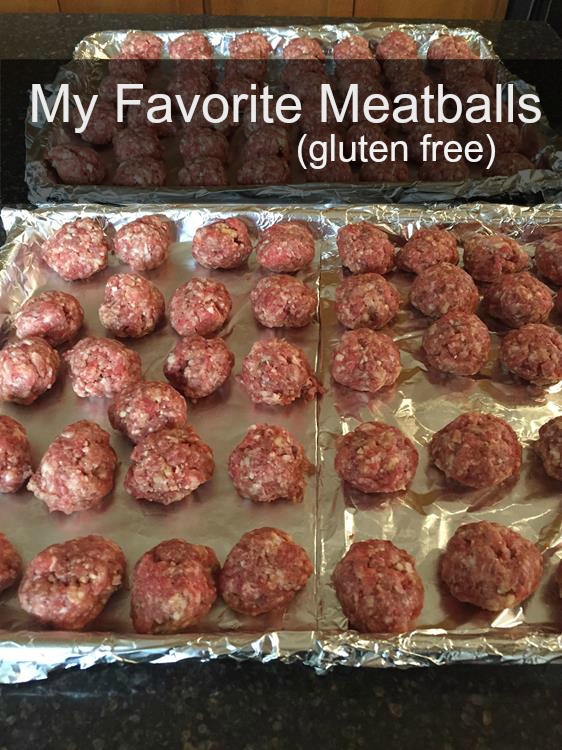 Today I am sharing my favorite recipe. The best thing about this recipe is that these are gluten free. But it is not just for gluten free eaters. This is a regular recipe that just happens to be gluten free!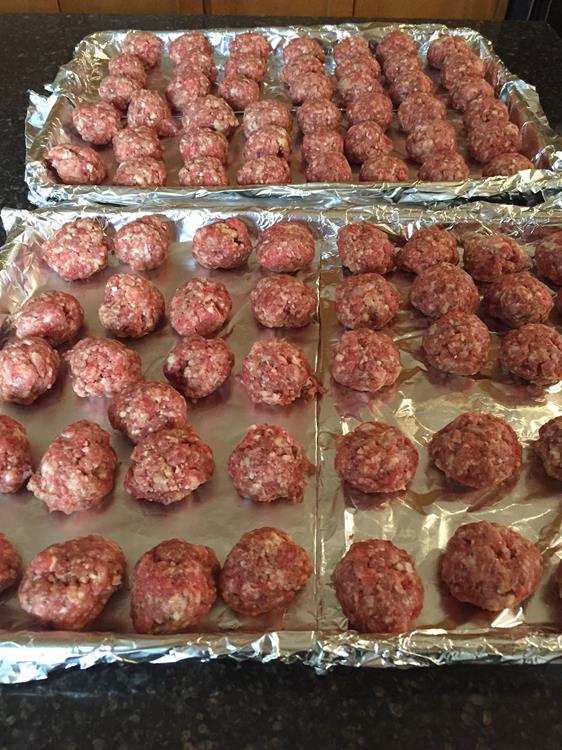 Meatballs are one of those things that I have been making for years. I have tried all kinds of versions, both regular and gluten free.
Most have been good, but it was not until recently that I finally found a meatball recipe we love. A recipe that I have been making over and over again. It is now my go to meatball recipe. I doubt I will look for a new one again. My family loves it and I love how easy it is.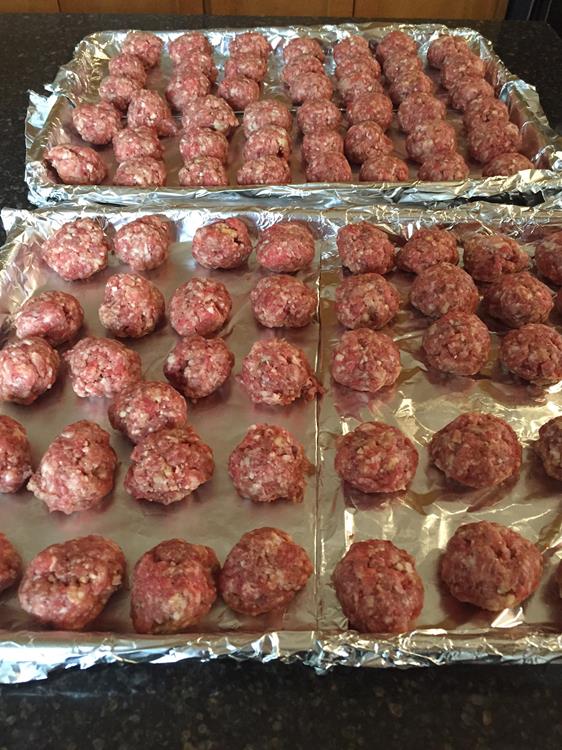 One of the things that I love about this recipe is that it is gluten free, but it doesn't contain any special gluten free ingredients. So it works for both gluten free and regular eaters.
What To Use In Place of Bread Crumbs In Meatballs
Since going gluten free I have struggled to find a binder for meatballs that we love. Gluten free oats work, but then you have oats in your meatballs. My family is not a big fan of that.
You can also use gluten free bread or bread crumbs, but I don't think they work quite the same. The ingredient I have finally settled on that works best is instant potatoes.
Yes, instant potatoes!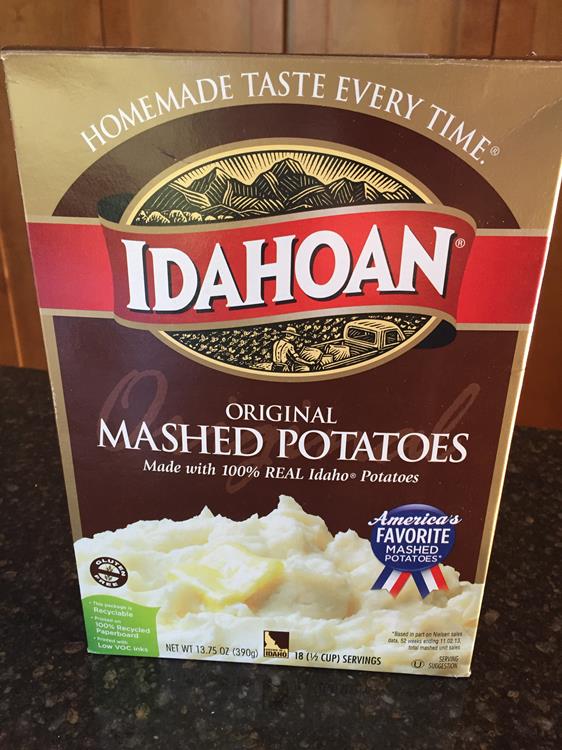 Now some of you might be surprised that I use instant potatoes. Normally I am not a fan of instant potatoes. I would much rather have real potatoes for mashed potatoes. If you love them great. I know many people that do, but I prefer the real thing most of the time.
I have found though that instant potatoes are great to keep on hand for thickening soups. A couple tablespoons added to a soup that is too thin works great. So I almost always keep them on hand to use for that.
Since I almost always have them on hand I decided to try them in my meatballs. I instantly loved how they worked!
They give the meatballs the best texture. I love that they kind of dissolve into the meatballs so you don't even notice them. They work as a binder to the meat and help the texture of the meat without being noticeable.
This recipe makes a lot. I like that because it gives me plenty for several meals or for freezing.
It uses 3 pounds of ground meat. I like to use a combination of ground meat. 2 pounds of ground beef and 1 pound of another kind of ground meat. Using two different kinds of ground meat gives it the best flavor.
Ingredients
ground beef
ground pork turkey, or venison
eggs
teaspoons mustard
teaspoons Worcestershire Sauce (If you are gf make sure it is gluten free Worcestershire sauce)
teaspoon salt
teaspoon pepper
cup potato flakes
cloves minced garlic
Tools that make this recipe easier:
Need a gluten free meatloaf recipe?
Try my favorite gluten free meatloaf.
My Favorite Meatballs (and they are Gluten Free Meatballs too!)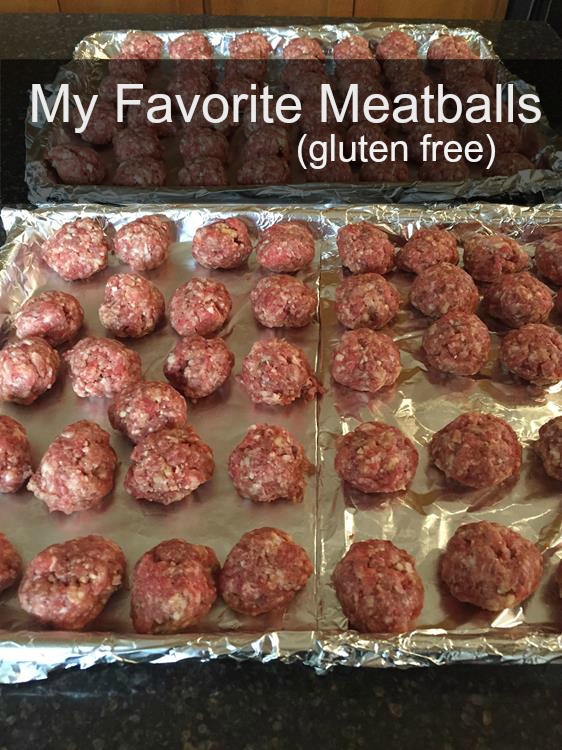 These easy meatballs are a great dinner, they can be made ahead and frozen, and they are gluten free.
Ingredients
2 pounds ground beef
1 pound ground pork turkey, or venison
2 eggs
2 teaspoons mustard
2 teaspoons Worcestershire Sauce (If you are gf make sure it is gluten free Worcestershire sauce)
1 teaspoon salt
1/2 teaspoon pepper
1/2 cup potato flakes
2 cloves minced garlic
Instructions
Preheat oven to 350 degrees.
Line two baking sheets with foil and set aside. (You don't have to line the sheets with foil, but it makes clean up so much easier.)
In a bowl combine all ingredients. Mix together well.
Roll mixture into 1 1/2 to 2 inch balls depending on the size you want them. I like to use a cookie scoop so that the meatballs are even in size.
Bake for 35-45 minutes. Smaller meatballs will take closer to 35 minutes. and larger meatballs will take closer to 45 minutes.
Remove from cookie sheet. Serve as is, in pasta sauce, or cool completely and freeze.